Vinfotech can add daily fantasy sports games to the sportsbook platform, allowing operators to offer a unique and engaging experience that sets them apart from competitors.
The sports betting industry has become highly competitive, with numerous operators vying for customers' attention. This saturation can make it challenging for operators to attract and retain a significant market share.
To grow revenue in a highly competitive sports betting industry, a sportsbook operator can consider implementing the following strategies
1. Differentiate the Offering
To stand out from the competition, it's crucial to offer unique features and value propositions. This could include innovative betting options, special promotions, attractive odds, or exclusive partnerships with sports teams or leagues. By providing a distinct and appealing experience, operators can attract new customers and retain existing ones.
Vinfotech can add daily fantasy sports games to the sportsbook platform, allowing operators to offer a unique and engaging experience that sets them apart from competitors.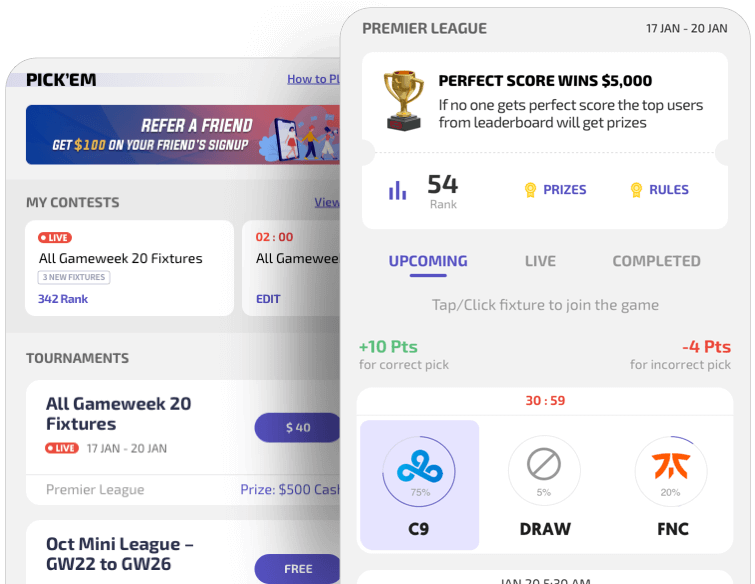 2. Targeted Marketing and Customer Acquisition
Develop targeted marketing strategies to reach specific customer segments. Utilize data analytics to understand customer preferences and behavior, allowing operators to tailor marketing messages and offers accordingly. Leveraging digital marketing channels, social media, and affiliate partnerships can effectively expand the reach and acquire new customers.
Vinfotech can develop free-to-play platforms or games that attract potential customers, driving user acquisition through engaging gameplay and incentivized promotions. This can be done for the geography or audience of your choice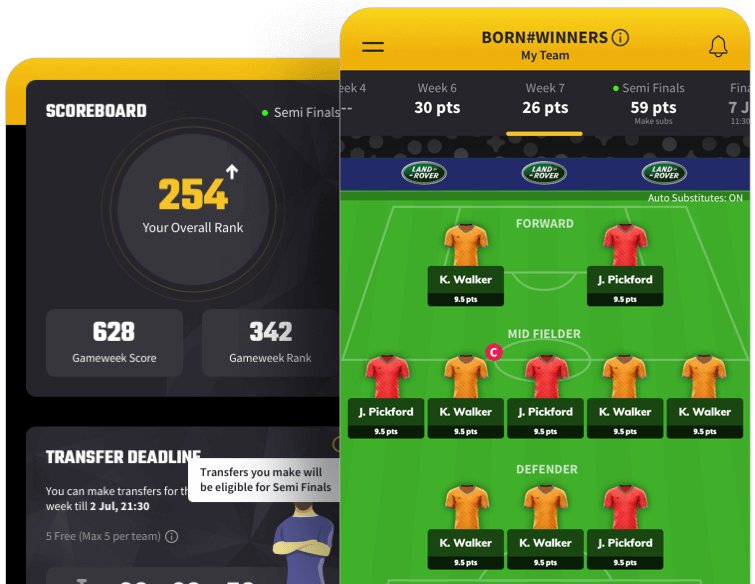 3. Enhance User Experience
Focus on providing an exceptional user experience across all touchpoints, including website or mobile app design, navigation, and customer support. A seamless and user-friendly interface, quick and reliable betting options, and responsive customer service can contribute to customer satisfaction and retention.
Vinfotech's UX division called Xmoonshot can provide exceptional user experience services specifically tailored to gaming companies. With Xmoonshot's expertise, Vinfotech can ensure that the sportsbook platform delivers a seamless, visually appealing, and intuitive user experience, optimizing user engagement and satisfaction.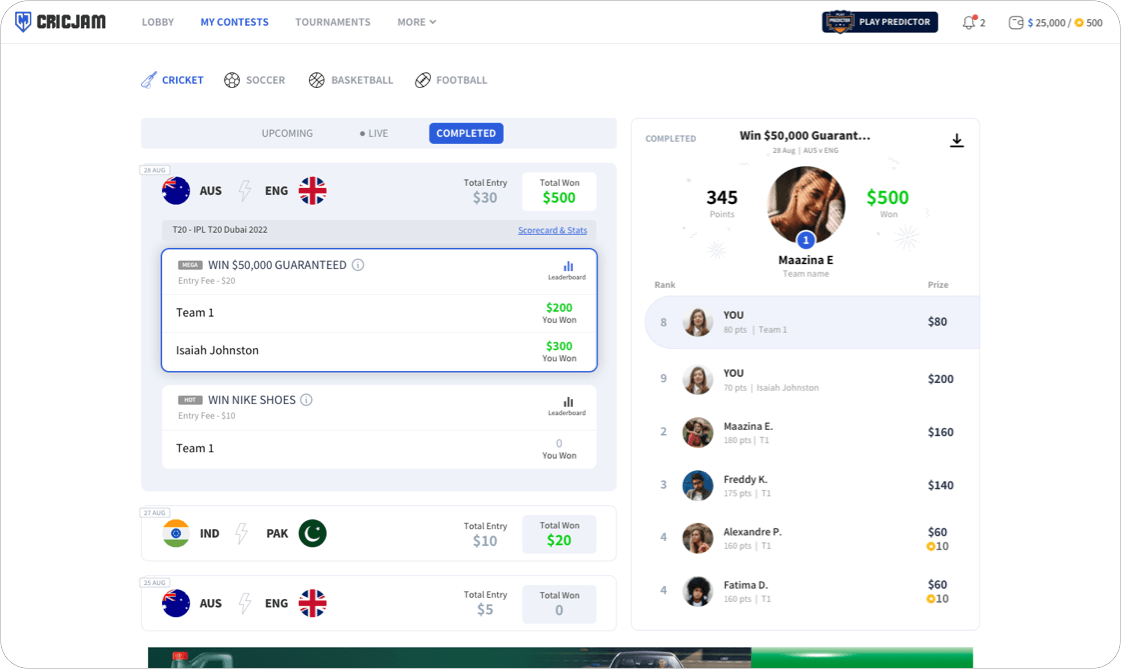 4. Expand into New Markets
Explore opportunities in new geographical markets or untapped sports segments. Conduct market research to identify regions with favorable regulatory environments or sports markets that are less saturated. Expanding into new markets can provide additional revenue streams and opportunities for growth.
Vinfotech can assist in building a free-to-play platform specifically targeting a particular geography where operators intend to launch. This approach enables operators to attract users from the targeted region and build a database of users who are already familiar with their brand. By customizing the platform to cater to the preferences of the new market, operators can effectively enter and establish a foothold in that region with the support of Vinfotech's services.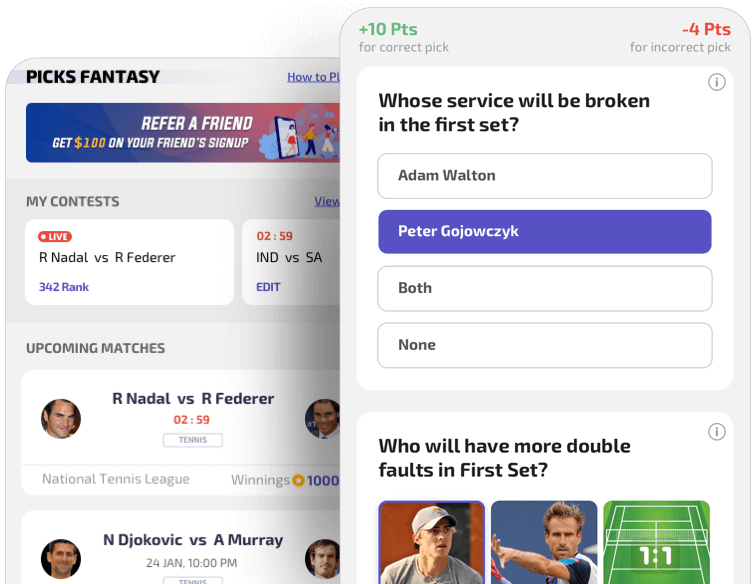 5. Develop Strategic Partnerships
Collaborate with strategic partners to leverage their expertise, expand reach, and enhance offerings. Partnerships with sports teams, leagues, media outlets, or technology providers can lead to mutually beneficial collaborations, opening new revenue streams and increasing brand visibility.
Vinfotech's free-to-play fantasy and predictor games can be launched by sportsbook as an independent game around a league or a tournament. Sportsbook operators can leverage this offering to form strategic partnerships with leagues, creating a collaborative environment that benefits fans. By partnering with leagues, sportsbooks can provide fans with an enhanced betting experience, incorporating league branding, real-time updates, and exclusive content. This collaborative approach between the sportsbook and leagues fosters fan engagement, loyalty, and excitement, resulting in a win-win situation for all parties involved.
Also read - Top 10 Reasons Why Your Sportsbook Needs Daily Fantasy Sports
6. Embrace Technological Advancements
Stay up-to-date with technological advancements that can enhance operations and provide a competitive edge. This includes adding new sports betting, utilizing big data analytics for customer insights, implementing mobile betting options, and exploring emerging technologies like blockchain for transparency and security.
Vinfotech's expertise in creating custom sports betting products can enable operators to create exciting new betting products for their audience. Vinfotech can also implement advanced technologies like AI-powered odds generation, real-time data analytics, and mobile betting solutions, ensuring operators stay ahead of the curve and provide a technologically advanced sports betting platform.
By implementing a combination of these strategies, sportsbook operators can differentiate themselves in a competitive market, attract new customers, retain existing ones, and ultimately drive revenue growth.
Our team of experts is dedicated to providing smooth and efficient sportsbook iFrame integration services. Whether you want to display real-time odds, live stream matches, or offer interactive content, we have you covered.
Contact us now to unlock the full potential of your sportsbook and provide your users with an enhanced betting experience.