10 compelling reasons why integrating daily fantasy sports into your sportsbook is a game-changer. From attracting new customers to boosting engagement and revenue, read this blog to discover why daily fantasy sports is a must-have for any modern sportsbook.
Introduction:
In the highly competitive world of sports betting, it is crucial for sportsbooks to continuously innovate and offer unique experiences to attract and retain customers. One such innovation that has proven to be highly effective is incorporating daily fantasy sports into sportsbook platforms.
Here are some of the top reasons why every sportsbook should consider adding a daily fantasy component to their offerings:
1. Cross-promotion:
Integrating daily fantasy sports into your sportsbook platform allows for effective cross-promotion. Users interested in fantasy sports may be more inclined to try sports betting when presented with the opportunity, and vice versa. By showcasing both products side by side, you can capture the interest of a broader audience and encourage them to explore multiple offerings.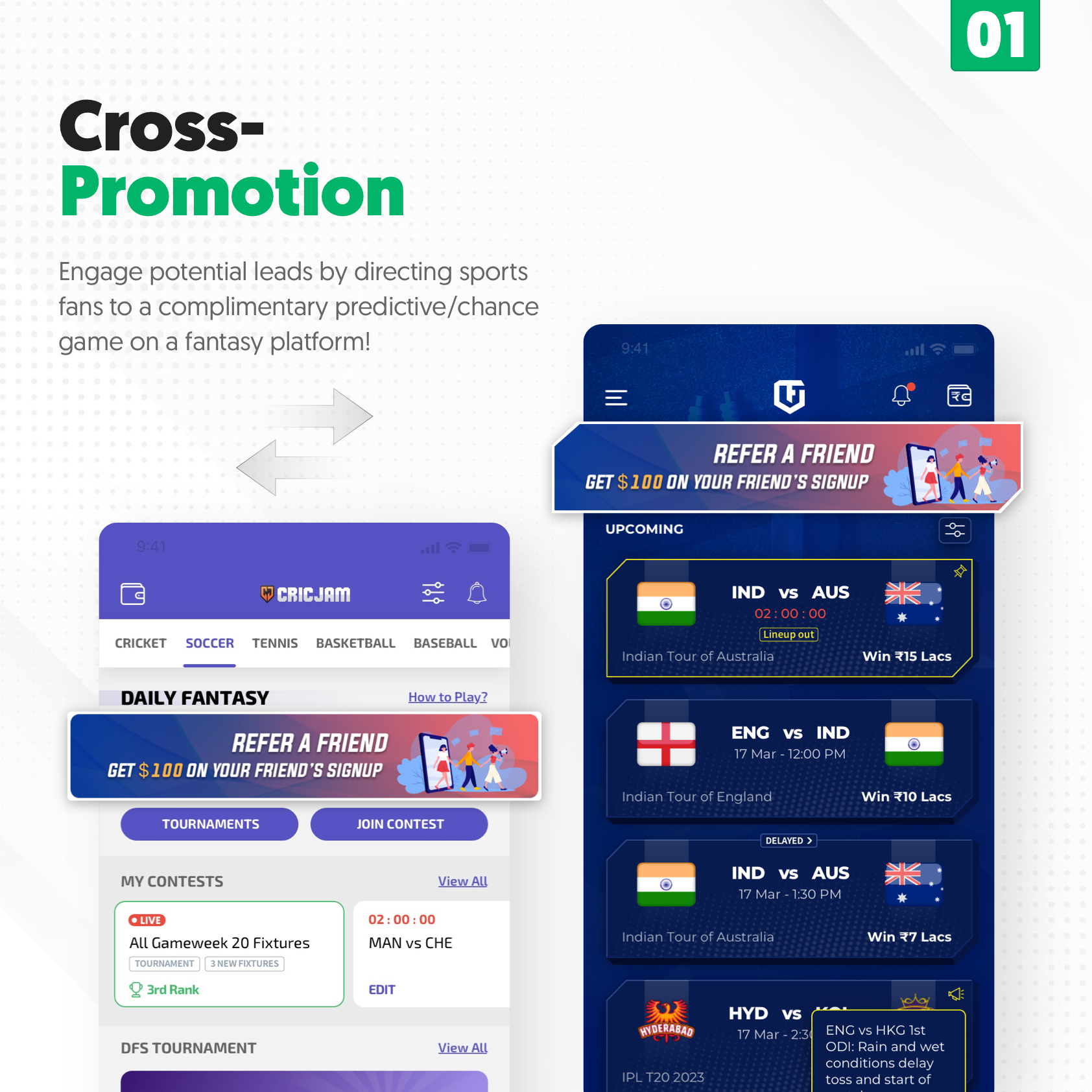 2. Low risk for users:
Daily fantasy sports have a low barrier to entry, making them an excellent way for users to get familiar with your platform. By hosting free games or those with small entry fees, you provide users with a risk-free opportunity to experience your platform. This increases the likelihood that they will continue using your services for both daily fantasy sports and traditional sports betting.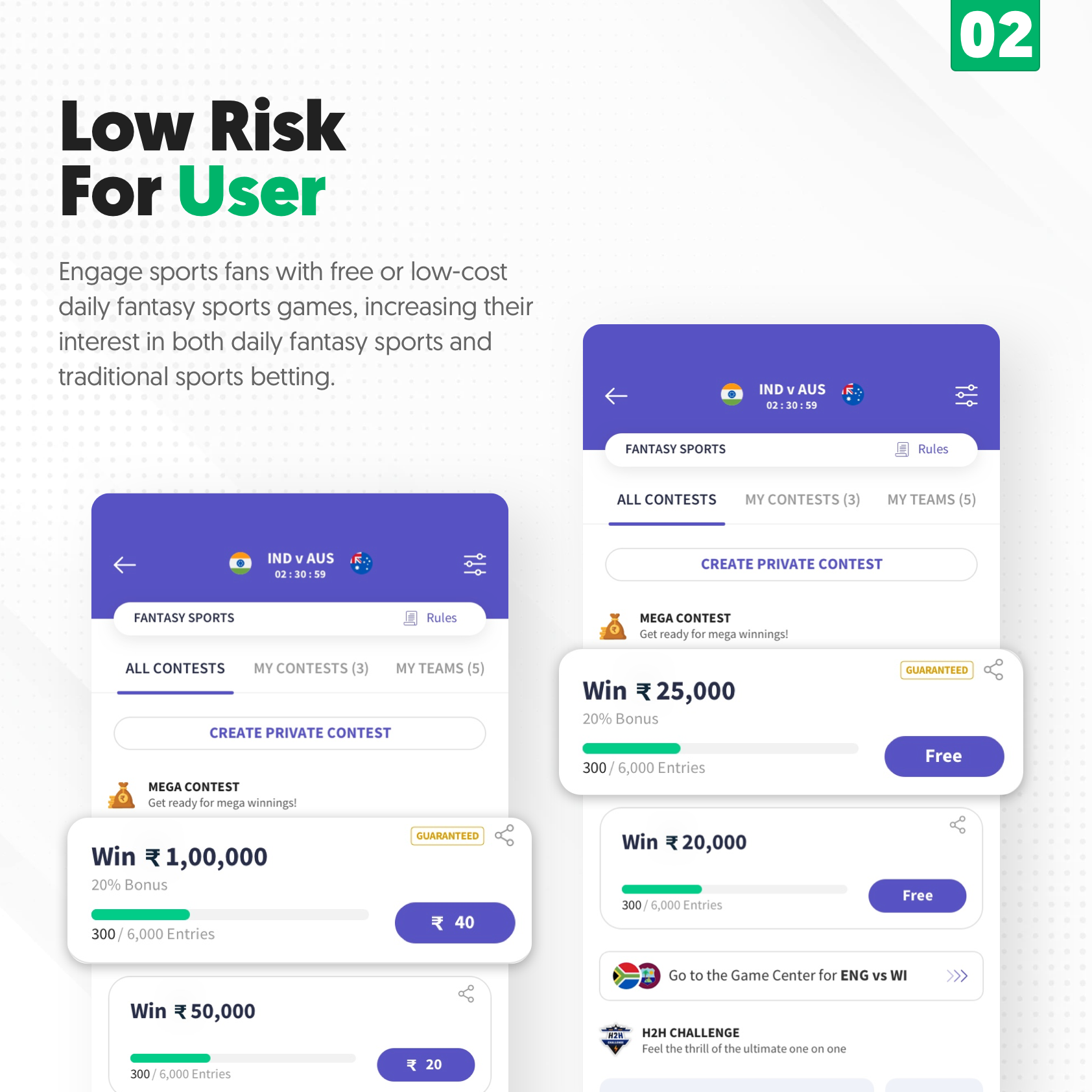 3. Increased User Engagement:
Daily fantasy sports games typically have longer engagement periods compared to traditional sports betting. Users can participate in long tournaments (weekly, season long), keeping them actively involved on your platform. By offering daily fantasy sports, you increase the chances that users will remain engaged and continue using your sportsbook for other forms of betting.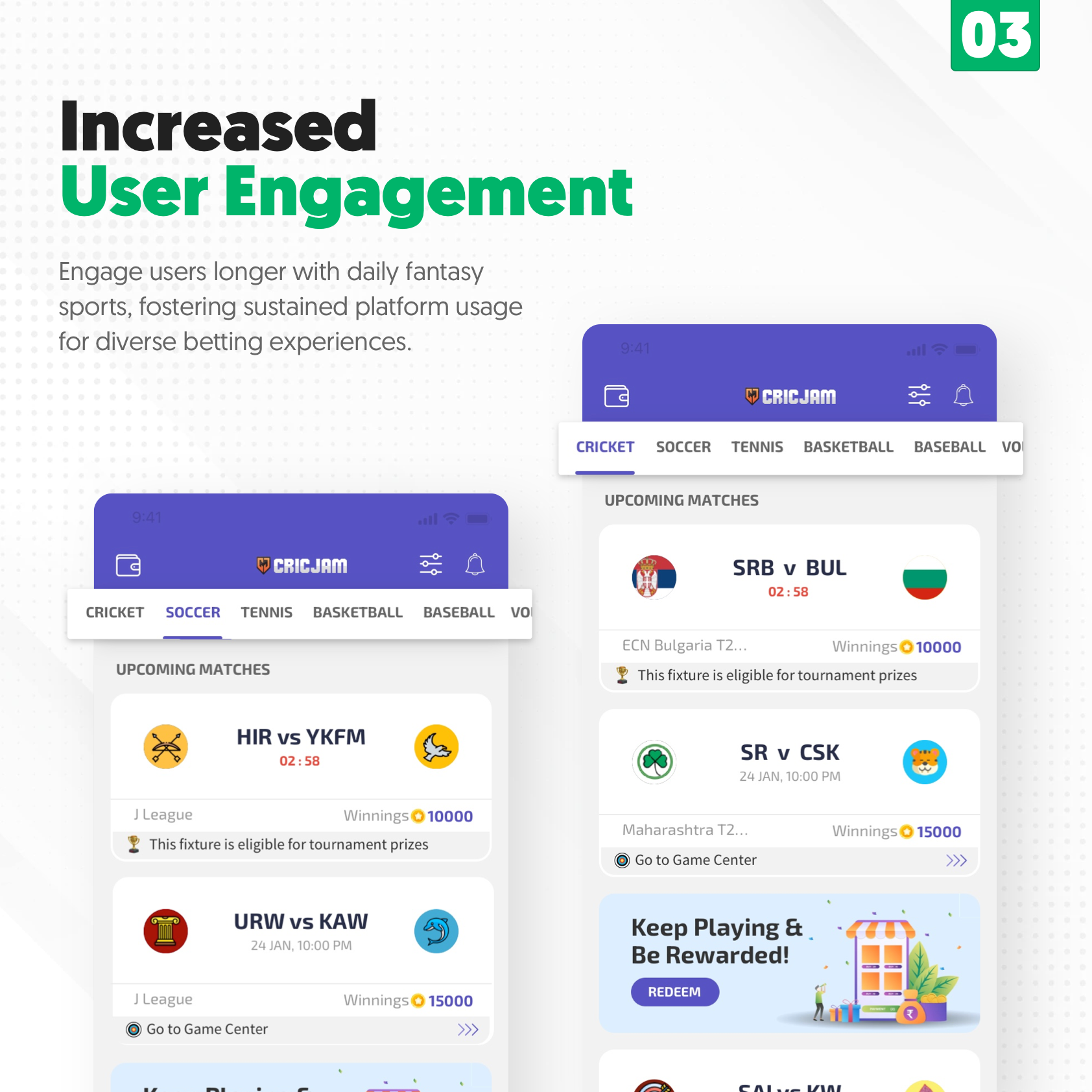 4. Bring Social gaming to your platform:
Daily fantasy sports games thrive on social interaction. Users can create leagues with their friends or join public leagues with strangers, fostering a sense of community and friendly competition. By encouraging social interaction, your sportsbook not only increases user engagement but also improves retention. Users are more likely to stay active on your platform when they can connect with others who share their passion for sports.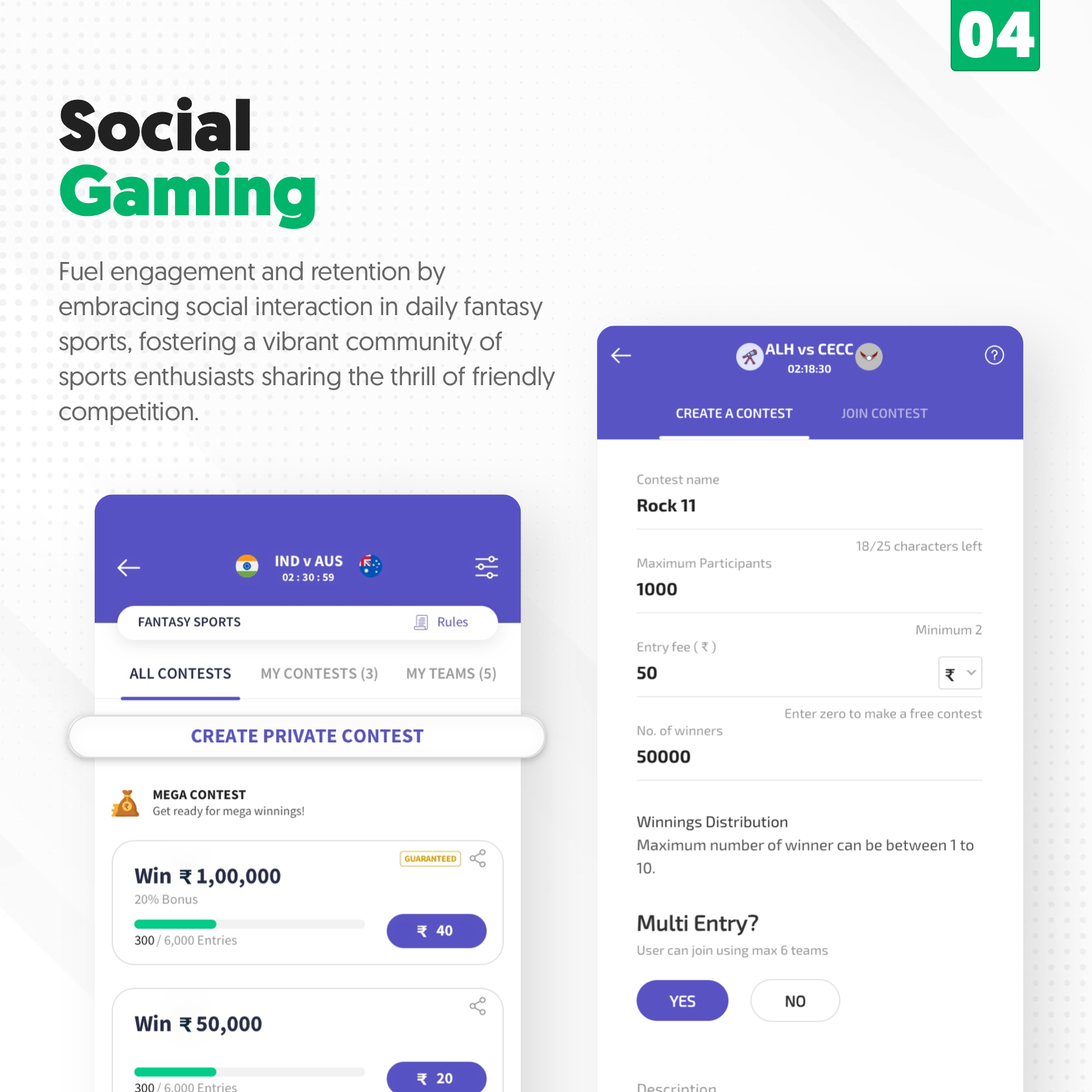 5. Targeting the Sports Fans:
There are many sports fans who are hesitant to participate in traditional sports betting for various reasons. Some may simply not have an interest in sports betting and prefer to enjoy sports as a form of entertainment. Others may find the complexities of odds and betting lines daunting, deterring them from trying their hand at sports betting. By incorporating daily fantasy sports, you can address these concerns and attract a wider audience, making sports betting accessible and enjoyable for all fans.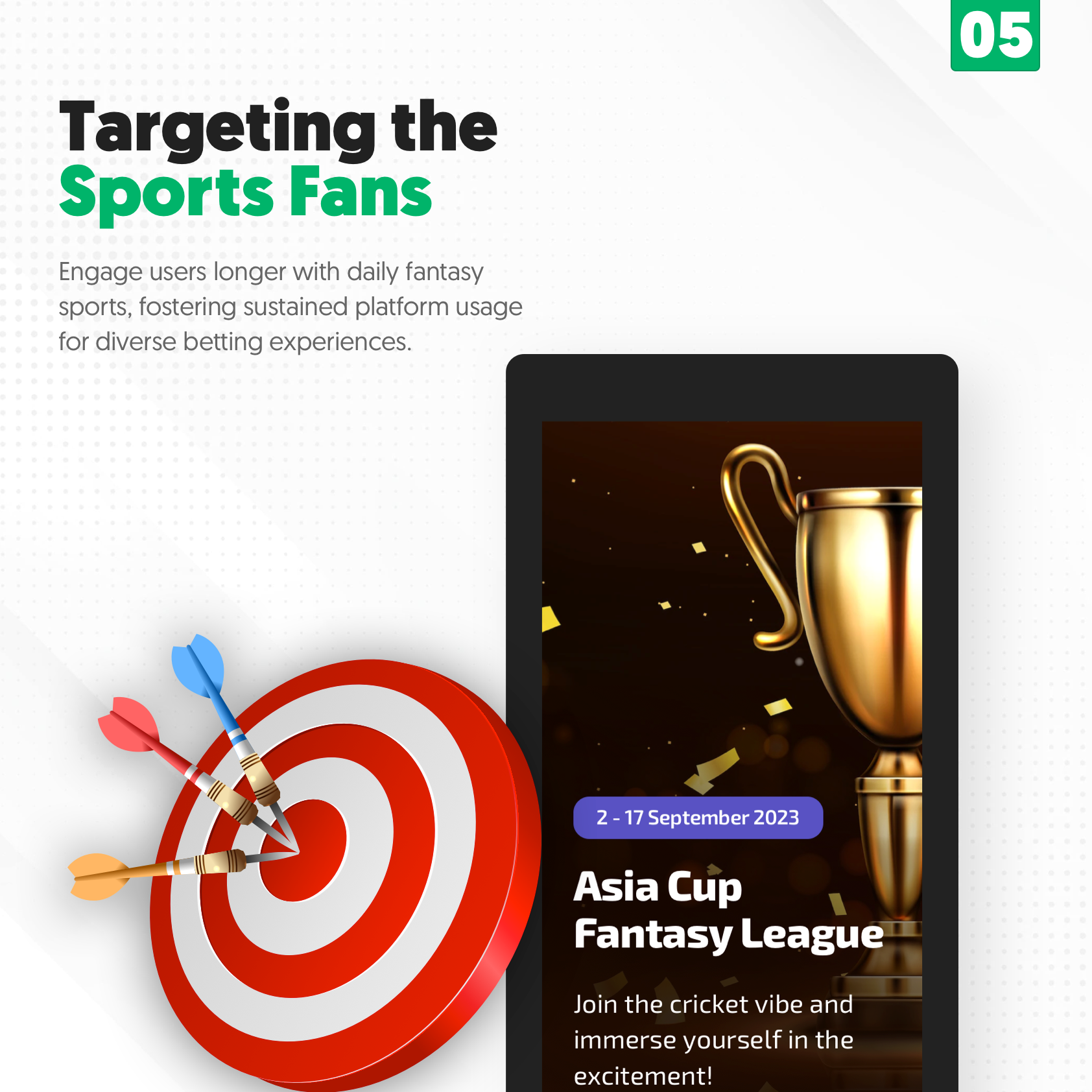 6. Valuable Data Insights:
The integration of daily fantasy sports provides your sportsbook with valuable data for analysis. User participation, preferences, and performance in daily fantasy contests offer insights into user behavior and interests. This data can be leveraged to optimize marketing strategies, personalize user experiences, and make informed business decisions to drive growth.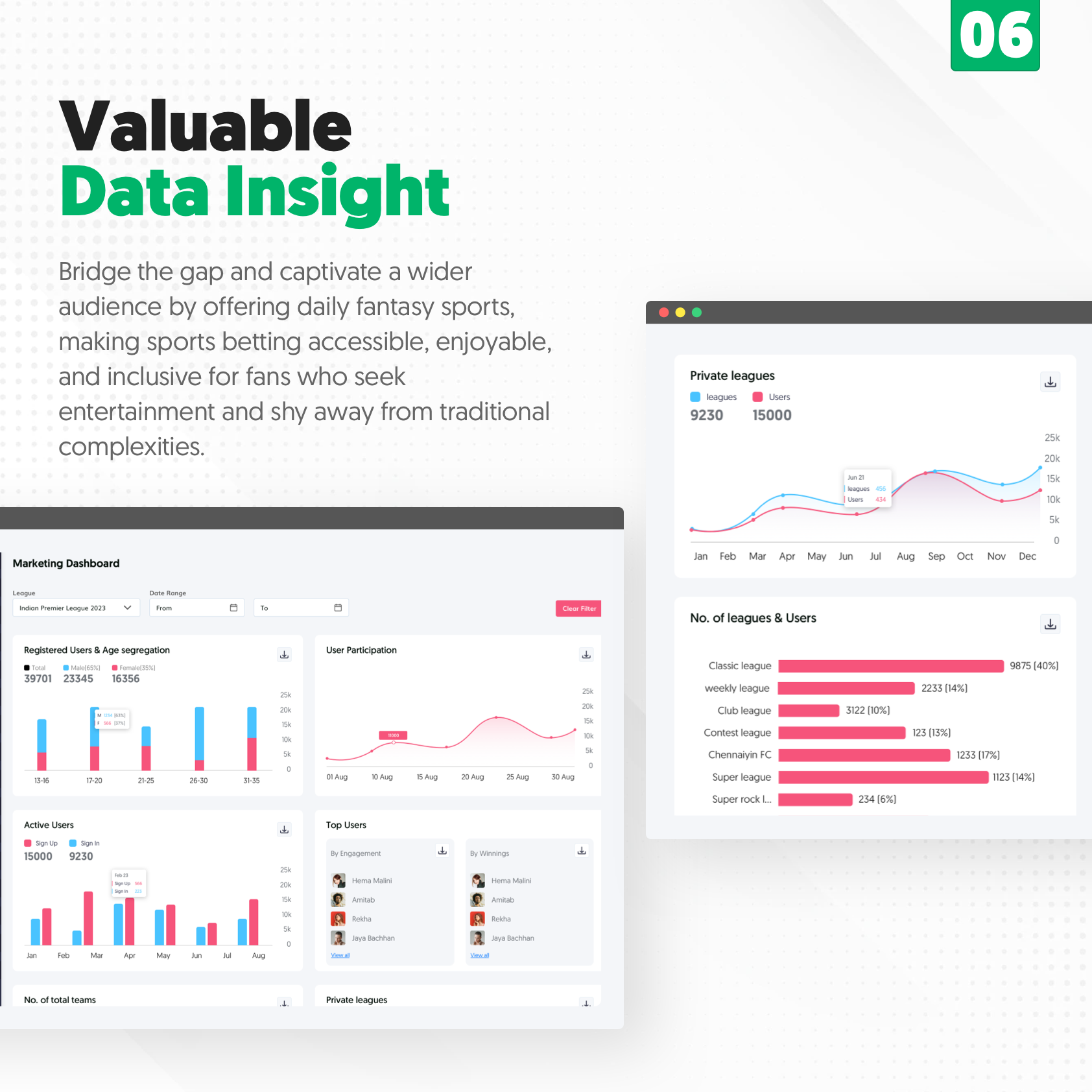 7. Low risk for operators
When you run a sportsbook you've to always be careful about the way odds are being setup or about insuring the platform against someone winning large. In Daily Fantasy Sports, none of these are a problem since everything is pool betting. The users will always earn money from a pool of money deposited by all users, making it risk free for you.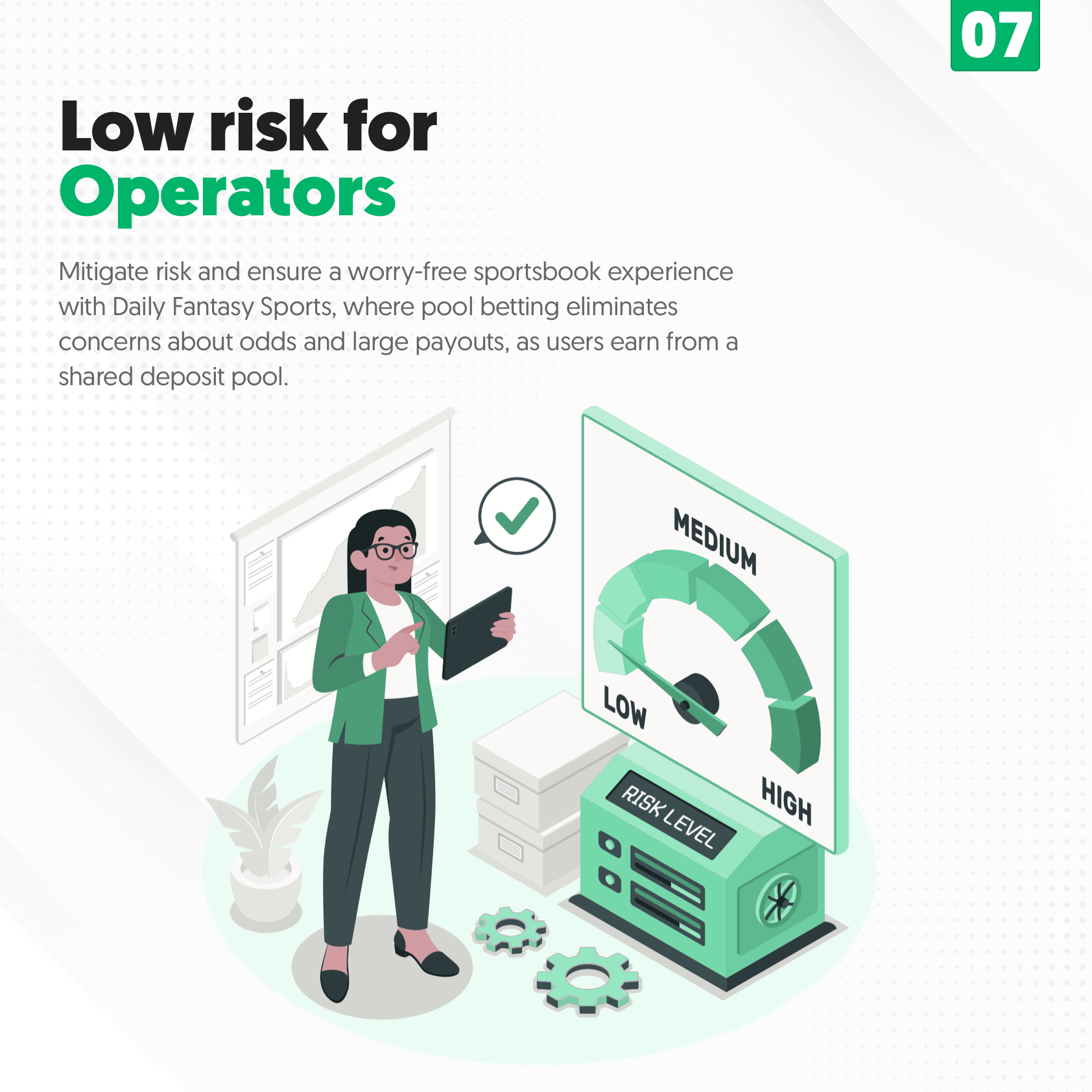 8. Skill-Based Competition:
Daily fantasy sports rely on skill and knowledge of the game rather than pure chance. This appeals to a segment of sports fans who enjoy the strategic elements of player selection, lineup optimization, and managing salary caps. By incorporating a DFS platform, sportsbooks can cater to these skill-based competitions and attract a new demographic of users who enjoy the challenge and want to showcase their expertise.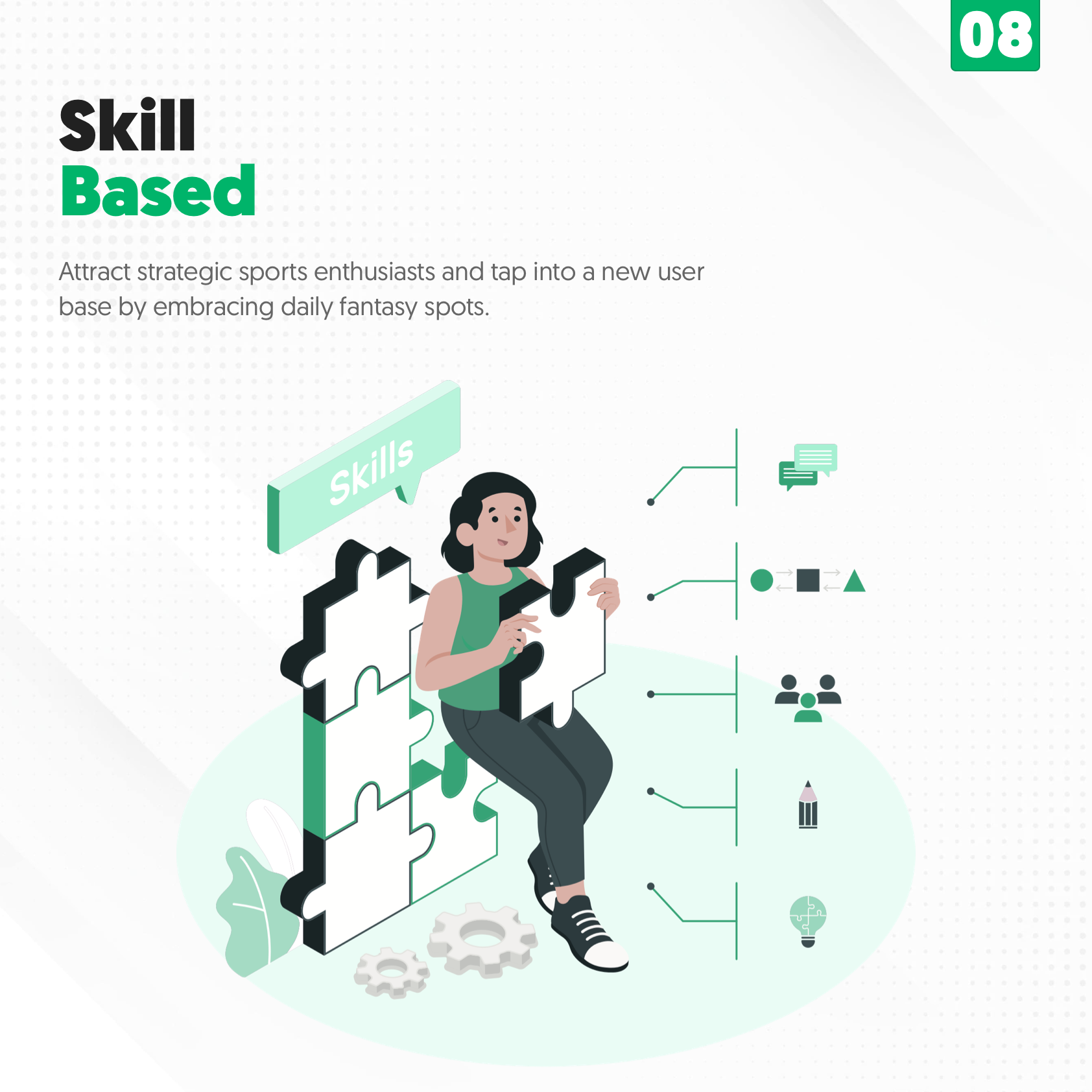 9. Additional Revenue Streams:
Daily fantasy sports offer multiple revenue streams for sportsbooks. Besides the entry fees and contest prizes, there are various monetization avenues, such as sponsorship deals, advertising partnerships, and cross-promotions with other sports-related companies. These additional revenue streams can bolster the financial performance of the sportsbook and contribute to its overall profitability.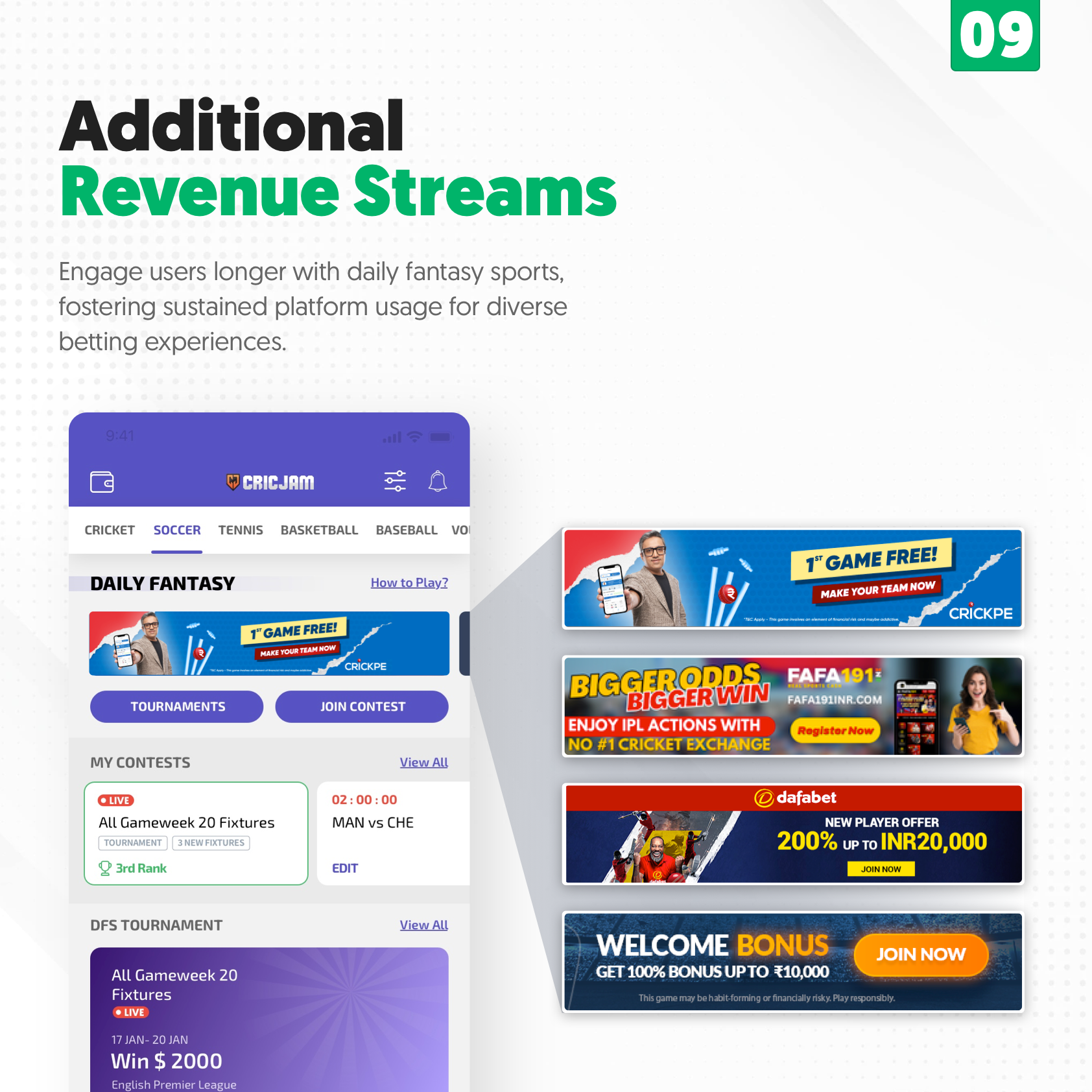 10. Regulatory Advantage:
In some jurisdictions, daily fantasy sports are treated differently from traditional sports betting. By integrating DFS into their offerings, sportsbooks may gain a regulatory advantage, potentially opening new markets or avoiding restrictions that apply solely to sports betting. This advantage can lead to increased market share and business opportunities.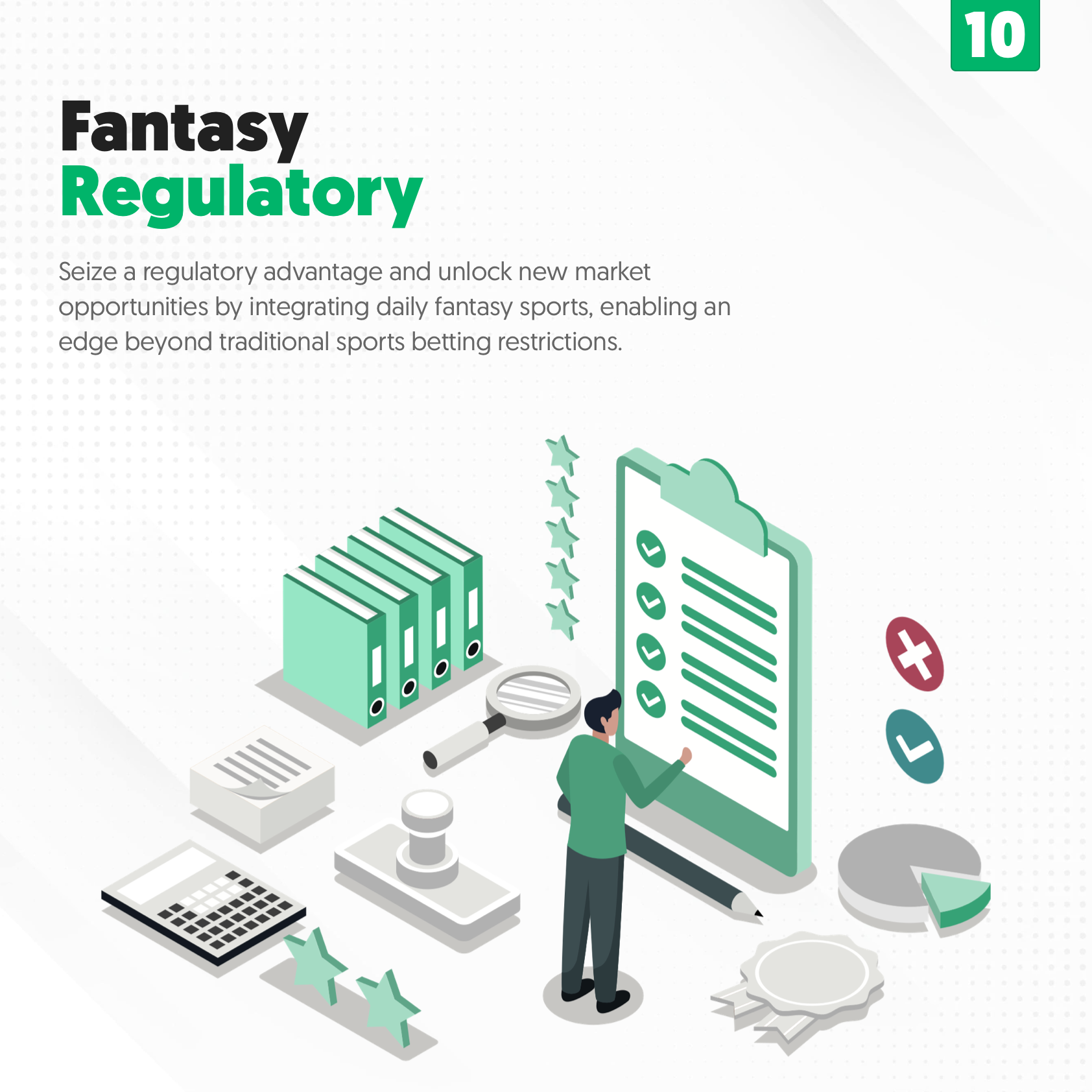 Conclusion:
The addition of daily fantasy sports to your sportsbook brings numerous benefits that can significantly enhance user acquisition, engagement, and overall success. From cross-promotion and attracting a wider audience to gamification, social interaction, and targeting sports fans, daily fantasy sports offer a unique and valuable dimension to your platform. By embracing this innovation, your sportsbook can establish a competitive advantage, drive revenue growth, and build long-term customer loyalty in the dynamic world of sports betting.
Vinfotech offers an industry leading Daily Fantasy Platform that can be integrated to any Sportsbook easily. We offer multiple sports coverage, a product that is ever evolving and exceptional support. We also offer customization to our core product depending on your requirement.