Vinfotech's Gaming Platform is Now Bigger and Better Description - Discover the ultimate gaming experience with Vinfotech's expanded and enhanced Gaming Platform. Explore a world of endless possibilities, incredible graphics, and immersive gameplay.
We're thrilled to announce the launch of our latest version of the gaming platform, and it's here to help you grow! Packed with an array of exciting new features and enhanced functionality, our upgraded gaming platform is now the most comprehensive and powerful solution on the market. Whether you're an aspiring entrepreneur, or a business owner looking to expand, our platform is designed to cater to all your gaming needs. Join us as we take you on an exciting journey through the possibilities our gaming platform has to offer!
Specially designed for
A thriving business opportunity
Are you eager to venture into the dynamic world of fantasy sports? Look no further! With our upgraded gaming platform, launching a fantasy sports business has never been easier. Equipped with cutting-edge technology, user-friendly interfaces, and a wide range of customization options, our platform empowers you to create an immersive and engaging fantasy sports experience for your users. From football and basketball to cricket and soccer, your users can now indulge in their favorite sports like never before. Get ready to witness your fantasy sports venture flourish with Vinfotech's gaming platform!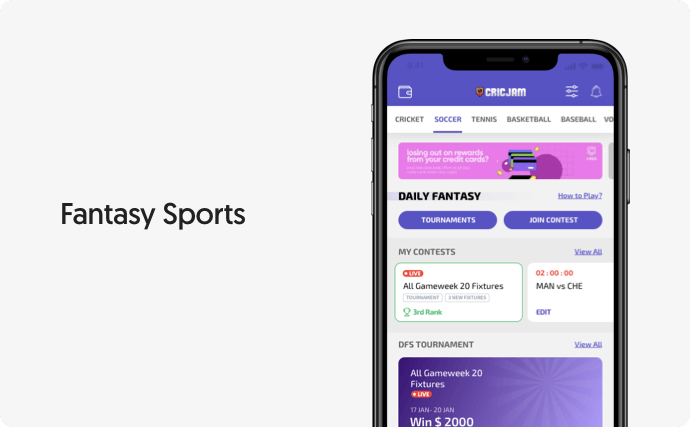 Embrace a Growing Market
The world of stock fantasy gaming is gaining momentum, and our gaming platform is at the forefront of this burgeoning trend. By becoming a stock fantasy operator, you open up a whole new world of opportunities. With our platform's innovative features, seamless integration, and real-time data analytics, you can offer users a unique and exciting way to experience the stock market. Drive engagement, enhance financial literacy, and tap into the growing market of stock fantasy enthusiasts with Vinfotech's gaming platform.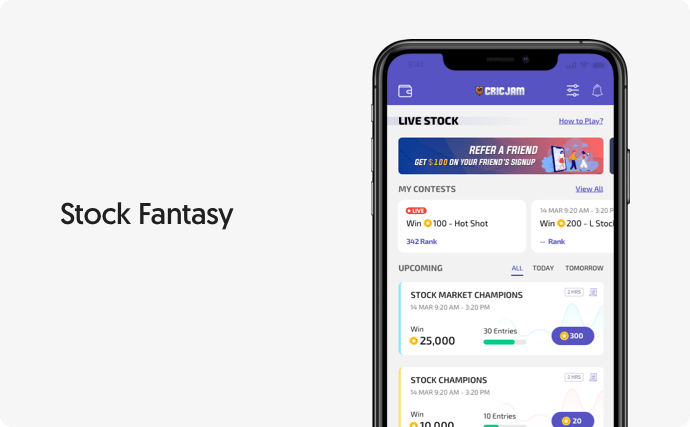 Boost Adoption with Games
Cryptocurrencies have taken the world by storm, and now you can leverage their popularity to the fullest with our gaming platform. For crypto token owners, our platform provides an exceptional opportunity to increase adoption and drive usage of their tokens. Integrate your tokens seamlessly into our games, allowing users to earn and spend them within the gaming ecosystem. Not only does this promote token usage, but it also creates an attractive incentive for players to stay engaged, thus fostering a loyal community around your cryptocurrency.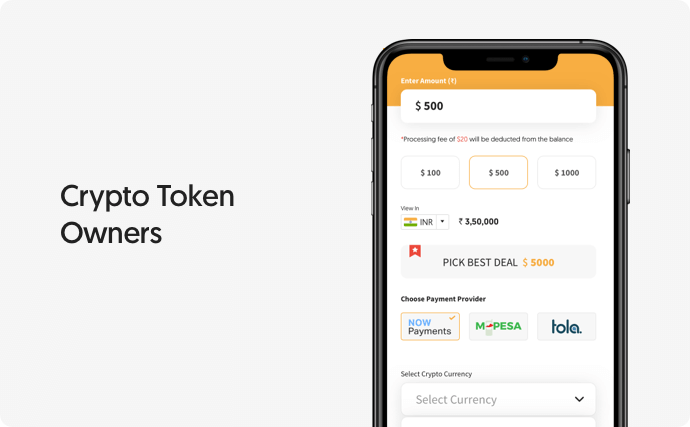 Engage Fans and Boost Revenue
Sports leagues and clubs can now elevate fan engagement to unprecedented levels using our gaming platform. Enhance the overall sports experience by offering interactive games, quizzes, and challenges related to the teams and players. Engaged fans are more likely to spend on merchandise, tickets, and subscriptions, leading to increased revenue streams for sports entities. With Vinfotech's gaming platform, watch your fan base grow and your revenues soar!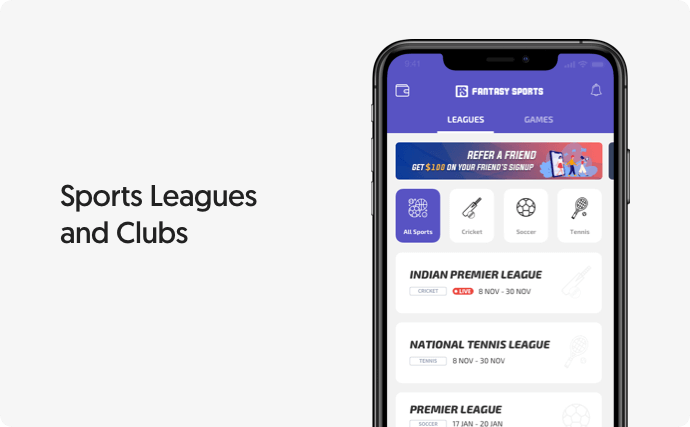 Expand Your Customer Base
For betting companies seeking to expand their customer base and diversify their offerings, our gaming platform provides the perfect solution. By integrating fantasy sports and free-to-play games into your platform, you can attract a broader audience of sports enthusiasts and casual gamers alike. This strategic move allows you to tap into new markets, increase customer retention, and ultimately drive higher betting revenues. Embrace the power of Vinfotech's gaming platform to revolutionize your betting business!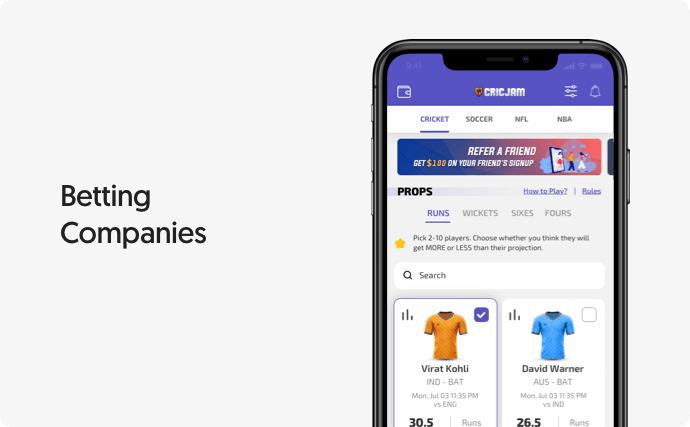 Addition of New Sports: Our gaming platform boasts an impressive collection of sports, catering to a wide range of interests and preferences. Choose from a diverse selection of team sports such as NFL, Soccer, Cricket, Basketball, and now enjoy the thrill of individual sports like Formula 1 and Tennis. Moreover, if you have specific game ideas in mind, we can add games of your choice.
Free or Paid: Whether you want to engage users with a free-to-play model or monetize through pay-to-play games, our platform provides the flexibility to implement both strategies. Tailor the gaming experience to suit your business goals, and watch as players immerse themselves in the captivating world of gaming.
Personalized Branding: Make the gaming platform truly yours with our easy-to-use branding customization feature. We will change the platform's appearance to match your specific color theme, ensuring a seamless integration with your brand identity.
Seamless Payment Integration, Including Crypto Tokens: Vinfotech's gaming platform understands the importance of convenient payment options. That's why our platform can be seamlessly integrated with the payment gateway of your choice, allowing for smooth transactions and a user-friendly experience. For those who want to embrace the growing trend of cryptocurrencies, our platform also supports payments through crypto tokens, providing users with a modern and secure payment method.
Stand-Alone or Integrated Deployment: Launch the gaming platform as a stand-alone website on your own domain, offering a dedicated and engaging gaming experience. Alternatively, if you already have an existing product or website, you can seamlessly integrate the game of your choice within it, leveraging your current user base to drive engagement.
Daily Coins and Exciting Rewards: At the heart of our gaming platform lies the idea of bringing users back every day for an exciting experience. Users can earn coins through various activities such as playing games, referring friends, and logging in daily. The distribution of coins and rewards is entirely in your hands, allowing you to customize the system to match your business objectives.
Redemption Store - Grab Exciting Rewards: With our platform's own redemption store, players can redeem their hard-earned coins for a wide array of exciting rewards. From virtual goods and in-game items to real-world merchandise, the redemption store adds an extra layer of motivation for players to keep coming back for more. As an operator you've complete control for what goes inside the store.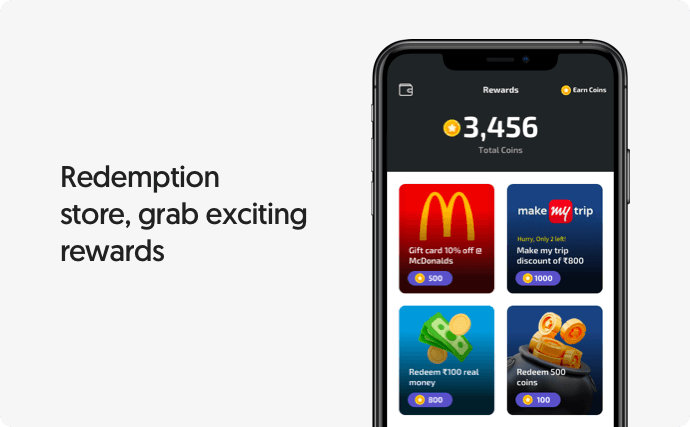 Built-in Loyalty Reward Structure: Encourage player retention and engagement with our gaming product's built-in loyalty reward structure. As users progress and showcase their gaming prowess, they move up the ranks, unlocking new rewards and bonuses. This dynamic system not only fosters a sense of achievement but also creates a loyal and dedicated community around your gaming platform.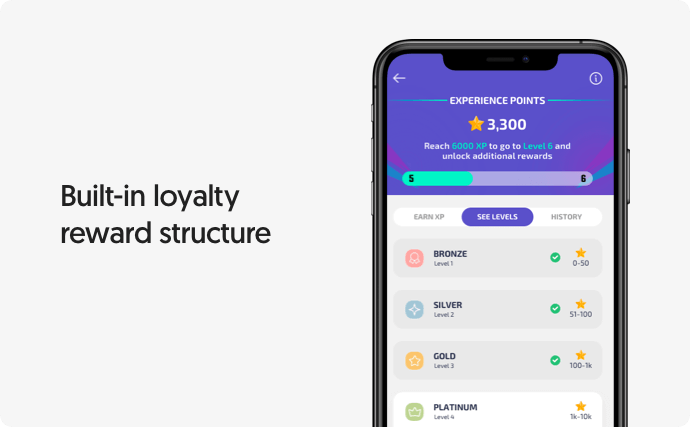 The possibilities are endless with our upgraded gaming platform. Dive into the world of fantasy sports, explore the growing stock fantasy market, drive crypto token adoption, engage sports fans, or expand your betting business - it's all within your grasp. We're confident that our new gaming platform is the best on the market, and we're excited to see how you use it to build your own successful gaming business.