A new look of the Reality TV Fantasy comes with our November updates
At Vinfotech we are on the journey to create the World's best Reality TV Fantasy product. We want to create a product that helps our customers launch their own iGaming business effectively, profitably and with deep user insights. We want our customer's end users to enjoy the game in a fun and transparent environment.
We are constantly improving in this journey to bring the best Reality TV Fantasy experience. Here are some updates that the product has seen in the month of November
New Updates
Focus Scrolling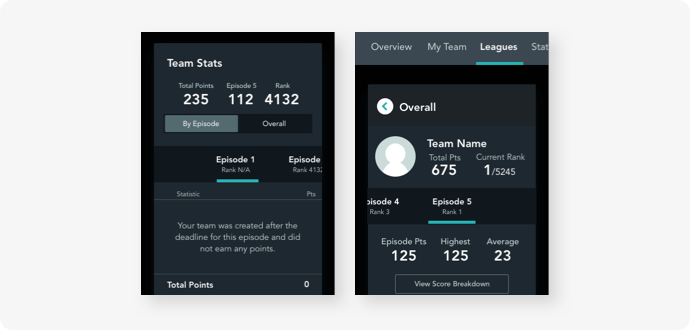 Users can smoothly scroll and auto focus on the active episodes automatically which always direct them to correct episodes and allow easy scroll on Desktop and Mobile view to navigate to previous episode information.
Reporting Calls -Tracking Events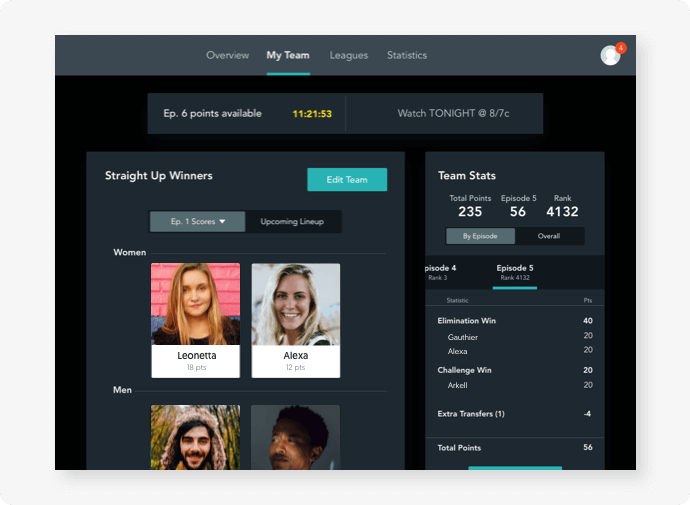 Users' events and journeys can be now tracked in the google analytics with the reporting call of each action user performs during the season. This provides insights about what users are mostly doing on the platform and which activity is highly used.
Admin - New User Report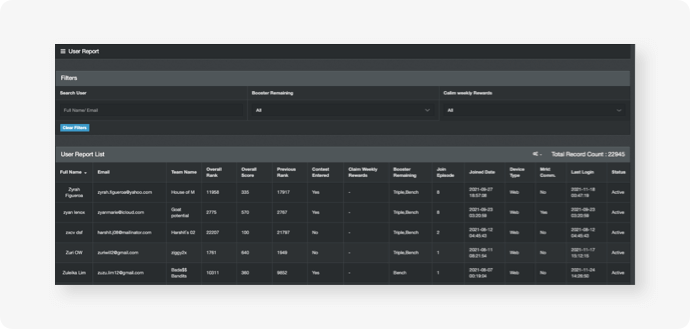 User report provides the brief information of all the users on the platform, it records the profile information, Overall Rank & Score, Previous rank, Available booster, Weekly rewards, Claimed Episodes, Joined Episodes and status of users.