In the world of sports, driving sponsor revenues is a critical priority for leagues and teams seeking financial stability and sustained growth. In the digital era, harnessing innovative methods to engage fans and attract sponsor investments is paramount to success.
Branded games emerge as a powerful strategy that not only enhances fan engagement but also unlocks a multitude of revenue opportunities for sports leagues and sports teams.
By integrating a diverse range of branded games, leagues can offer fans an exhilarating experience while simultaneously creating an attractive platform for sponsors to elevate their brand visibility. In this comprehensive blog, we will explore how branded games can substantially boost sponsor revenues and provide real-life examples of successful implementations, illuminating the path for leagues and teams to forge lucrative partnerships.
Branded games offer a transformative opportunity for sports leagues of all shapes and sizes to elevate their fan engagement and drive substantial sponsor revenues. Whether a league is a well-established powerhouse or a budding contender, branded games provide an immersive and interactive platform to connect with fans like never before.
Embracing these games enables leagues to expand their reach to a bigger audience, ignite passion among fans, and cultivate a loyal community. Moreover, for new and smaller leagues aiming to make their mark in the sports industry, branded games can be a game-changer in attracting sponsors, fostering lucrative partnerships, and driving growth from the very outset. With the potential to redefine fan experiences and open new revenue streams, branded games are an invaluable asset that empowers every league to unlock its full potential in the modern digital era.
Remember, Vinfotech stands ready to help transform these visions into reality, driving unprecedented growth in sponsor revenues for the leagues and teams that dare to seize this opportunity.
The power of branded games
1. Expanded Reach through Brand Promotion: Sponsoring brands typically have an established and loyal customer base. When they co-promote the branded games among their audience, they expose the games to a much broader set of potential players who might not have been aware of the league or its digital offerings before. This brand-driven promotion acts as a catalyst for exponential user acquisition.
2. Leveraging Brand Loyalty: Brand-loyal customers often trust and admire the products or services endorsed by the brands they love. When these brands are associated with the league's games, their fans are more likely to embrace the games with enthusiasm, leading to increased participation rates.
3. Social Media Amplification: Brands usually have a strong presence on social media platforms, boasting substantial followers and engagement rates. By leveraging the brands' social media reach, the league can attract a considerable number of users to the games, leading to higher retention rates and increased brand exposure.
4. Incentivized Participation: Sponsoring brands can sweeten the deal by offering exclusive rewards, discounts, or prizes to participants of the branded games. This added incentive encourages more fans to join in, actively interact with the games, and forge a deeper connection with both the games and the sponsoring brand.
5. Collaborative Content Marketing: Brands can collaborate with the league to produce compelling content around the games. This content marketing strategy can take the form of videos, articles, or interactive experiences that further engage the target audience and drive traffic to the games.
6. Cross-Promotion Opportunities: Branded games present an ideal platform for cross-promotion between the league and sponsoring brands. The games can include in-game advertisements or product placements, creating a seamless integration that reinforces the association between the brand and the league.
Examples of Successful Implementations
1. Major League Baseball (MLB): MLB introduced a branded fantasy sports game on its website and app, allowing fans to create their dream team using real players' statistics. The game was presented by a major sportswear brand, boosting the sponsor's visibility while immersing fans in an exciting virtual team management experience.

2. National Football League (NFL): NFL launched a pick'em game where fans predict the winners of each week's games. This game was co-branded with a popular snack brand, effectively promoting the sponsor's products during game-related discussions among fans.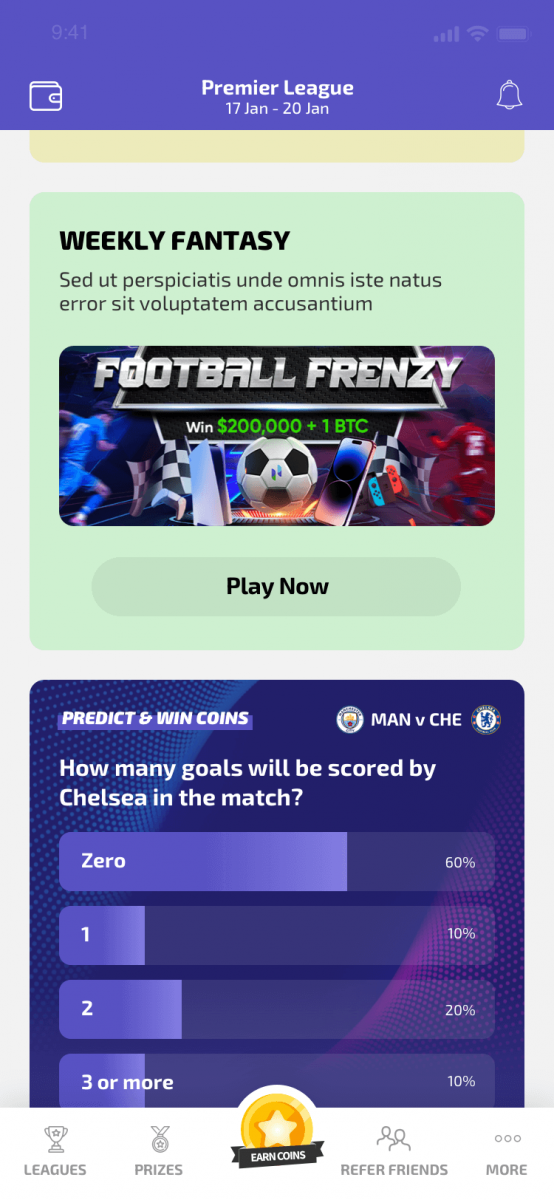 3. Premier League Soccer: The Premier League collaborated with a beverage company to introduce a predictor game where fans forecast match outcomes. The partnership not only boosted the sponsor's sales during game days but also encouraged repeat purchases to participate in subsequent matches.

4. National Basketball Association (NBA): The NBA and McDonald's have partnered to create the McDonald's All-Star Rising Stars Challenge. This game is a free-to-play fantasy basketball game that allows fans to draft their own team of rising NBA stars. The game is a hit with fans and it provides McDonald's with a valuable platform to reach NBA fans.

In the pursuit of revenue growth and fan base expansion, branded games will be a trump card for sports leagues and teams. By integrating these captivating games into their digital strategies, leagues can open the floodgates to enhanced fan engagement and, most importantly, a substantial surge in sponsor revenues.
To embark on this transformative journey, leagues and teams need a trusted technology partner to help turn their vision into reality. Vinfotech stands at the forefront of game development, armed with expertise in crafting captivating branded games tailored to suit specific league needs. From Season Long Fantasy to Daily Fantasy, from Pick'em to Predictor, and everything in between, Vinfotech brings cutting-edge solutions to empower leagues to conquer the digital realm.
The path to unparalleled growth in revenue and fan base for any sports league lies in harnessing the power of branded games. Embracing this dynamic strategy not only elevates fan engagement to new heights but also establishes a thriving ecosystem where sponsors and leagues coalesce to create something truly extraordinary.
The time is now—step into the world of branded games, seize the opportunity, and witness your sports league's revenue soar as fans and sponsors unite in an electrifying journey of sporting excellence. Together with Vinfotech, your sports league or team can confidently embrace the realm of branded games and see your revenues and fan base soar.