Is Boom Fantasy legal? Lessons for fantasy sports startups
Boom Fantasy offers similar type of wagering as offered by several Las Vegas sportsbooks. Yet, it falls under the same legal framework as DraftKings and FanDuel. Read how.
Dear FanDuel and DraftKings, make way for Boom Fantasy. Of course it isn't as big as them but it has managed to strike gold in just a year. Fantasy sports market continues to surprise both players and platform providers with startups coming up with ever new ideas. Boom Fantasy, with its $2 million funding this year, has forced entrepreneurs to reconsider innovation in this market.
Trade experts say that Boom Fantasy is already 10 times bigger than what it was last year. It has several reasons for its success but two of them especially offer insights for startups and entrepreneurs. One, Boom Fantasy has designed daily fantasy sports (DFS) for everyday fans. Meaning, they don't need to be experts and still can play the games. Two, the fantasy sports wagering it offers is similar to legal sports wagering in Las Vegas.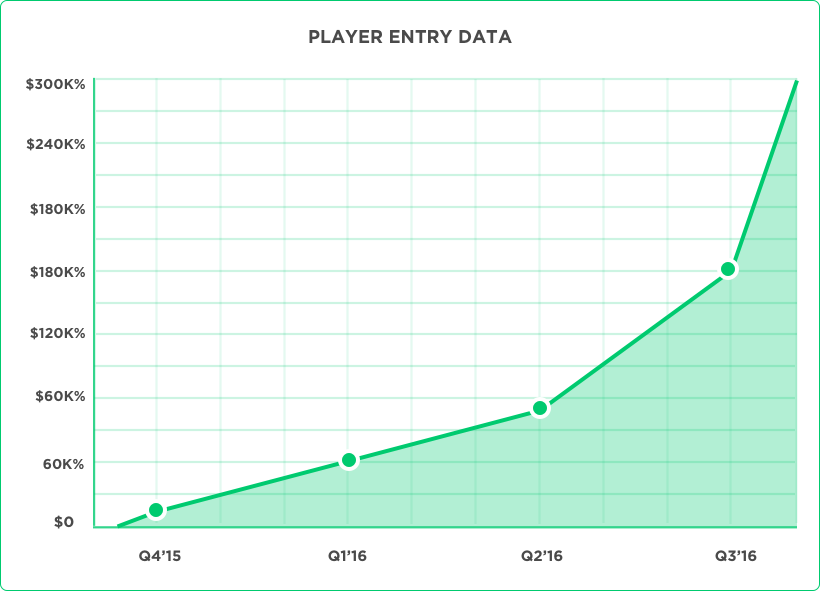 This takes us to a bigger question: is Boom Fantasy (playing or offering) legal? First, for the record, the fantasy sports product of Boom Fantasy is as close to real sports betting as you can find among the fantasy sports operators. And as many as 36 states in the USA have deemed that this type of betting is legal. Boom Fantasy CEO and co-founder Stephen A Murphy has quoted before the media: "Boom Fantasy operates in accordance with all Federal and state laws. In the Federal law's Unlawful Internet Gambling Enforcement Act (UIGEA), fantasy sports were specifically carved out as a game of skill and separate from gambling."
Boom Fantasy offers a similar type of wager as the "prop bet" offered by Las Vegas sportsbooks, with the difference that it offers it for every NFL game of the season. On Boom Fantasy, players answer very simple questions like 'Which player will have more passing yards?". Since this kind of questions can only be answered if you have some basic knowledge, the platform is in the 'game of skill' category and hence is legal. So Boom Fantasy is practically operating within the same legal guidelines in which all the other full-fledged daily fantasy sports operate. The validation of this is the approval of Boom Fantasy by the Mississippi Gaming Commission to operate in the state under the same framework as companies such as FanDuel and DraftKings do.
How can startups learn from Boom Fantasy?
Speaking from the user perspective, anyone can join or start playing at Boom Fantasy free of cost. Players can play real money games for larger contests and prizes. Currently, Boom Fantasy is the largest pick 'em daily fantasy site in America. Here's how Boom Fantasy is achieving this:
/Most of the DFS industry works on the salary cap model. This often requires a high level of expertise compared to an average sports fan. Boom Fantasy is addressing the average sports fan with little to some knowledge.
/Users don't pick players to fill out the roster, instead they make a series of predictions based on the player's performance in the actual games. Questions like – Which player will have more passing yards this season? etc.
/The way DFS is played remains same. So users have a lobby showing contest options with prize pools and entry fees. And users get to choose which contest they wish to enter.
/At this point, the users are asked a series of questions – Which NFL player will score the most goals? Or which MLB pitcher will have the most strikeouts?
/Boom Fantasy also offers a progressive jackpot options for users who can answer all the given eight questions correctly.
/Boom Fantasy kept its eyes focussed on NFL, MLB, NBA, NHL and NASCAR.
Startups who are considering creating their own fantasy sports platforms should now be encouraged to explore more legal sports wagering options in the times to come. If you have any questions about fantasy sports platform development, do call us.