The Indian fantasy cricket market is ready for IPL because the league begins in April 2018. The blog encourages entrepreneurs to find partners for fantasy cricket software development because this is the best time.
India is a big country. With a diverse culture and a huge population. If there is one sport that unites India, it's cricket. Ever since India won the cricket ODI world cup in 1983, the popularity of cricket in India has grown by leaps and bounds and you will be hard pressed to find anyone in India who is not passionate about the game. What's surprising is fantasy cricket platforms or software are not as popular. These platforms have a great business potential if entrepreneurs find the right partners for fantasy cricket software development. IPL, for that matter, has such an interesting format that it can be used to create really sticky fantasy cricket apps.
The format that changed Indian cricket
When the International Cricket Council (ICC) staged the cricket world cup for the newest format of cricket, T20, the format was one in which India hadn't participated much till then. It was a new concept and it was yet to gain popularity in India. When India won the world cup, beating their arch-rivals Pakistan in the final of the inaugural T20 world cup, overnight, the format became India's favorite. Soon, BCCI planned a franchise-based T20 tournament where each franchise represented a major Indian city.
IPL became the Godzilla
The first season of Indian Premier League (IPL) was held in 2008. It was more successful than anyone could have imagined, and the league has been growing in popularity with every season. IPL has now become the most attended cricket league in the world. It has a brand value of $5.3 billion. IPL contributes billions in Indian GDP every year. The first three matches of IPL 2017 alone got 185.7 million viewers on television. Tickets for IPL matches are always sold out. It is rightly called BCCI's cash cow, yielding billions in revenues and profits. The league's popularity has caught the eye of the silicon valley as well, Facebook bid $600 million for the domestic digital rights of the event for the next 5 editions, but they were out-bid by Star India who got the global media rights for a whooping $2.55 billions. Meanwhile, a handful of smart businesses started to engage in the development of fantasy cricket software centered around IPL.
Fantasy IPL has the ingredients of a winner
IPL attracts cricketing superstars from across the globe. Every team can have 4 overseas players in their playing 11. This results in IPL being a truly global phenomenon rather than just being popular in India. In-fact, the second season of the league was hosted in South Africa and was as popular with the audience as it was in India. Chris Gayle, AB De Villiers, Keiron Pollard, Lasith Malinga, Maxwell, David Warner, and many other players have reflected on being treated as beloved celebrities in India, and not as players from opposition, thanks to their good form in IPL. The event has truly converted the cricket following world into a global village. This kind of fan following can easily be encashed when a whole business is built around the league. Fantasy IPL can be developed into an engaging fantasy cricket software that would continue to attract users.
One of the major reasons for the popularity of the T20 format is the fast-paced nature of the game - the kind of pace that can be developed into an addictive fantasy cricket app. While in tests, cricket may have, and it usually does have, a draw as result after 5 days and 450 overs( their once was a draw after 11 days of cricket, when timeless tests were a thing, and the game had to be stopped as it was time for the visitors to catch their ship), T20 guarantees an action packed 200 minutes, and a result. Due to the less number of overs at their disposal, the bowlers and the batsmen go for full fledged attack from the first ball. Attacking bowling, cracking shots, and acrobatic fielding have become the hallmark of an IPL game, giving the fans what they love. IPL that way directly appeals to the psyche of Millennials and Gen-Zs who have a tendency of instant gratification. This is also a demographic that spends a lot of time on the internet and often engages in competitive games such as fantasy cricket apps.
Time to engage in fantasy cricket software development on IPL
The fans keep waiting for the next IPL season the moment one gets over. IPL 2018 will be played between April-May 2018. The phenomenal growth of the Indian telecom and internet service provider industry in the last decade has given the fans a way to quench their thirst for the game while being more than just a fan. This has created an unprecedented scope for entrepreneurs considering fantasy cricket app development for building a lucrative business. IPL fans actively participate in the discussion forums and like to predict the probable players, probable results, down to the winner of the season. They are ready to channelise this fandom on an IPL-centered fantasy cricket app. Fantasy sport leagues provide the fans of the game enough fodder to showcase their knowledge and understanding of the game - something almost everyone in India likes to indulge in.
Vinfotech, with years of industry experience in fantasy cricket software development, has been at the forefront of this growing revolution. As IPL frenzy brews, this is the best time to start working on creating a fantasy league centred around IPL. If you start developing fantasy cricket app now, it will give you enough time to develop, test and market the product properly.
Prior to IPL 2017, Vinfotech had built two platforms for their clients which became extremely popular and successful. Do check out Play ZO and Khiladi 11.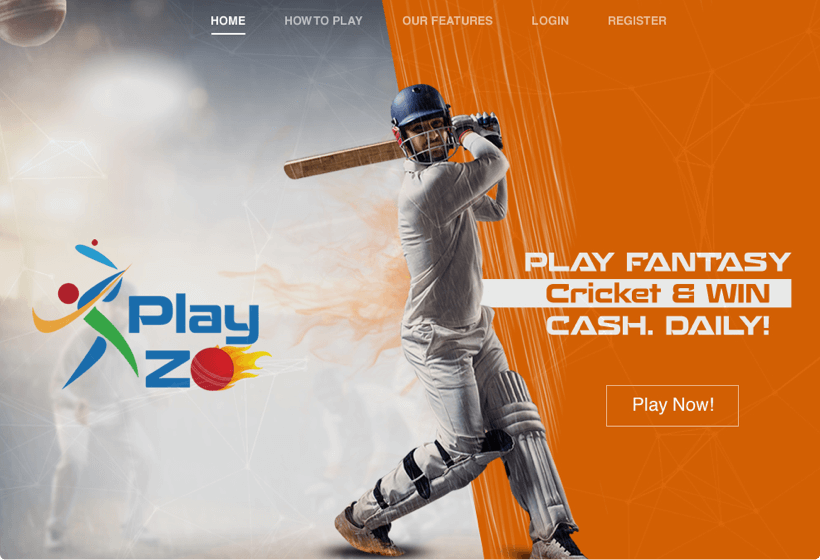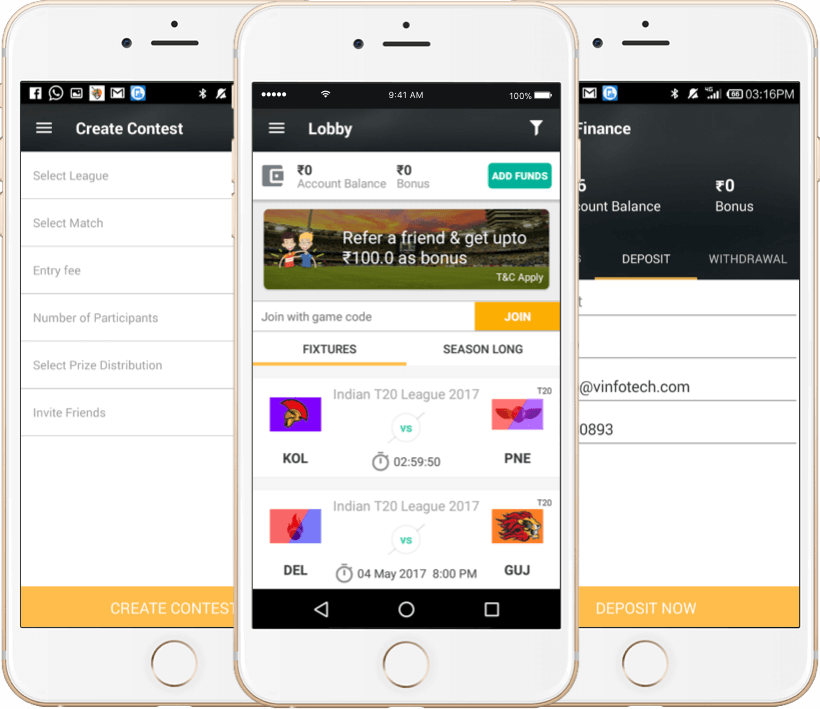 Vinfotech is the world leader in fantasy sports software development. vFantasy, the fantasy sports framework of Vinfotech, allows customization in such a way that the platform can be designed to be as interesting for professional fantasy cricket players as they are for amateurs. With a passion for developing excellent products, a love for fantasy sports, and unparalleled experience in the field, Vinfotech can be your partner in fantasy cricket software development.
Is IPL on your mind? Give us a call.