Real money games in India are the burgeoning "next big segment" with the expectation to grow at around 50-55% to reach a valuation worth $1.5-1.7 billion by 2022, as per RedSeer Consulting.
The evolution of the Indian online gaming industry has been quite evident, as its evolution has been quite visible to the world. Not just with respect to the gamers but the global market has witnessed this exponential growth over the previous decade or so.
India has been booming as a market for most new industries and the online gaming market is estimated to generate total revenue of Rs.11900 crore by the year 2023. This is according to a report by the KPMG & IFSG, which have highlighted the demand for this industry in the Indian markets. The advancements in connectivity and the higher need for social interaction, have brought the youth closer via this newfound medium. There has always been a universal appeal from games and gamers are on the rise. To add to that, this industry also offers various avenues of monetization, and user engagement is at an all-time high. Keeping that in mind, various brands and their digital campaigns do tend to involve gaming platforms as well.
In online gaming, Real Money Games (RMG), Mobile-centric/casual games, and e-sports are three significant segments that have appeared to be the most dominant. Skill Gaming in India is witnessing immense growth in the gaming industry which is being fueled by access to technology, innovation, and changing consumption patterns. In the business context, the online gaming industry is fairly new in India and with less competition in the market, the industry creates an amazing opportunity for all the gaming enthusiasts to turn their passion into a profession. Here are a few other propelling factors that can be leveraged while starting an online RMG business-
The entertainment factor
Real money games novel appeal and excitement to the tables. When skill games like fantasy sports, rummy, and poker are played for real money, it creates a heightened sense of competition among players of all measures. Along with rewards such as cash bonuses for winners and top finishers, as well as incentives to appreciate long-term players and referrals, the cut-throat leaderboards, improve the overall game experience of the users. Real money games are widely preferred by gamers and particularly by sports fans as it allows them the thrill of winning rewards and provides mental stimulation to assit them escape the mundane activities of their everyday life.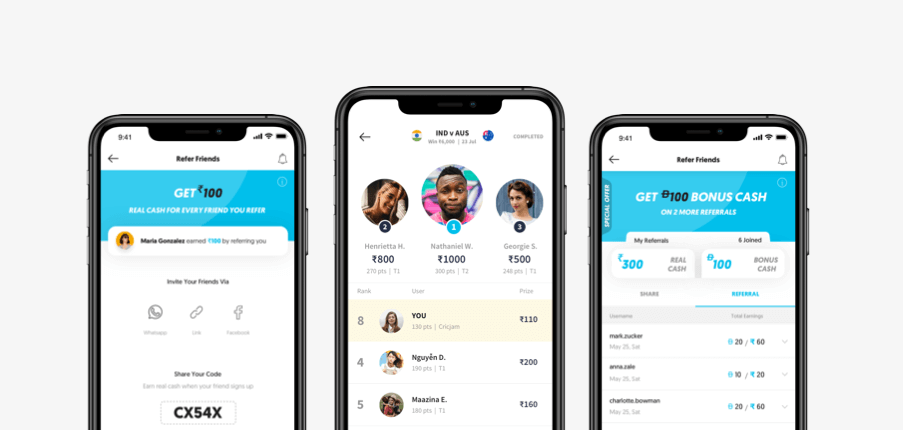 Live sports
The robust appeal of live sports events are the drivers of growth for the sunrising sector of the real money gaming industry — fantasy sports. Indian Premier League (IPL), was once again highlighted this year as the world's richest Twenty20 league after tens of millions of Indian cricket fans turned to fantasy sports to escape the boredom of lockdown. With 28% increase in viewership as compared to IPL 2019, Dream11 IPL 2020 already broke records. These live sports creates an humongous opportunity for brands to promote their offerings and cash in the craze with sponsorships and promotions.
The online gaming platform can offer users with multiple game types embedded with tournament modes to appeal to the entire spectrum of sports fans. From predictions games, which can attract casual fans, to various formats of fantasy sports, with various sports, brands should aim to provide a wide range of gameplay options to the fans. Users can first hone their skills by playing Free to play contests and for those who wish to win money using their sports knowledge and selection skills, they can participate in public cash contests and private contests on the platform as well.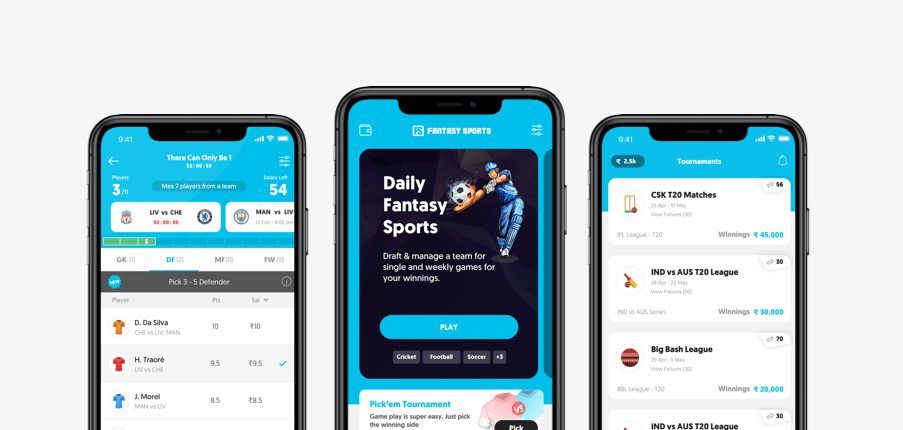 Rewards & regulations
With online transactions receiving wider acceptance, it's easier than ever to win exciting rewards and cash prizes on real-money gaming platforms. Unlike gambling, real money games are skill-based and reward players' knowledge. While there are various types of real-money games, players are typically asked to pay a nominal entry fee and the money is pooled. The winner receives the money almost instantly through account transfer or digital wallets. This way real-money games not only allow users to showcase their skills, but also receive rewards in return. It is truly a win-win situation.
However, the growth trajectory of this industry has led to an increasing need for a regulatory framework to ensure integrity and transparency. Most industry players adhere to safety and data privacy guidelines, have implemented an elevated know your customer (KYC) and enhanced due diligence (EDD) controls so there is no scope for foul play. At the same time, platforms cannot afford to implement security procedures that slow onboarding processes, as that could risk losing customers to competitors that offer the speed and ease they seek.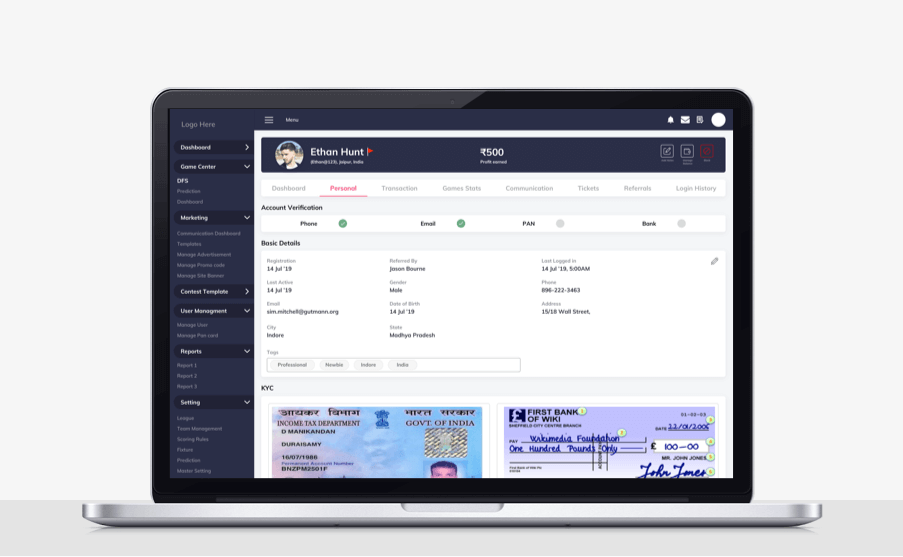 Marketing tool
Nowadays marketers are more focused in offering 'consumer experience' as the main goal than to just focus on 'brand awareness'. One unique and most popular way to do so is entice your audience through gamification, after all aren't all of us love playing games. Hence, online real-money games have all your answers as it is the apt mean to cater to the ever-growing requirement to gamify things. To use gamification as a way to advertise, brands wait for the sporting events, as they consider them as the most amazing way for promotions and branding. This is why, brands heavily rely on their visibility when a sporting event is going on, as this offers opportunity to market on a global level and expect increased demand for products (which is ultimately going to result in higher sales).
Conclusion
The real-money gaming segment in India, although at a burgeoning stage, is picking up strong momentum. As major gaming companies and startups in this space strive to make the gaming experience more fun-filled and immersive, it is likely that real money games will propel the growth of the overall gaming industry in the country. You need the right combination of business activity and gaming knowledge to do it right and we at Vinfotech can help you lead a profitable and rewarding online real-money gaming business. Check out our gaming engine to know more.