NFL 2018 is a decisive season as the league has officially announced to break a leg this year fanbase-wise. This is the best year to launch an NFL-based fantasy platform.
What are you doing to engage the 400 million fans of American football this year? If you still haven't thought of a solid strategy, National Football League (NFL) is where you should focus your attention on. Out of the NFL fanbase, 60% reside in the US but the rest of the 40% are from various parts of the world. Take a look –
NFL fans in and outside America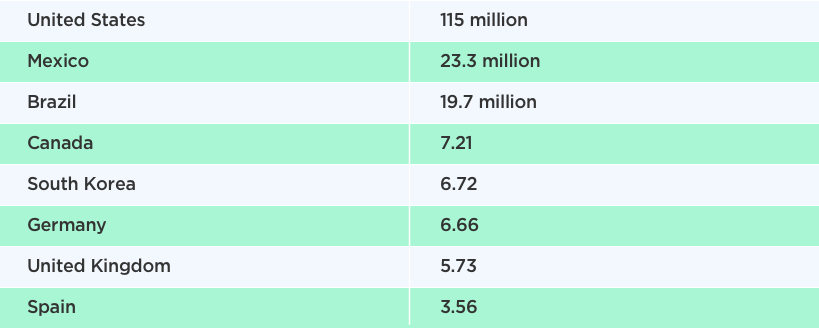 NFL is where most brands are now emphasizing this year for obvious reasons. It is slowly and steadily covering world's most populated countries led by China. Over 760 million fans in China watched the NBA during the 2015-16 season. With 32 teams and a five-months long season, NFL promises long-term engagement along with long-term business branding. NFL fan base is growing worldwide. NFL is massive. There are 32 teams, it's five months long season, there are 1,696 players which gives a variety of options to fantasy football users. Add to that the fact that over 17 million people in America alone play American football. This makes NFL the king of fantasy sports business.
NFL is eyeing expansion
One of the reasons why you should invest in a fantasy NFL platform in the 2018-19 session is that the league is eyeing expansion and fast. Official sources state that the league has a stated aim of increasing revenue to $25 billion per season by 2027. The league has plans of becoming the third most popular sport in the UK and Germany, the fifth in China, second in Mexico and third in Canada.
Why would you need your own NFL fantasy football application?
NFL was viewed by 14.5 million people worldwide. Nielsen reports that the 20 of the 30 highest rated television shows in 2017 were football games. And most of these viewers are not confined to just watching the games on television. They use a second and third screen to keep up with matches and play fantasy NFL while the season is on. This is a great opportunity for leagues, sports teams and businessmen to create a fantasy NFL application to engage fans.
Why fantasy NFL platform in 2018?
Fantasy NFL platforms are exciting and provide the fans with the thrills of the game while the season is on. Some benefits of launching such a platform are –
/ Increase your product sales in targeted demographic
/ Elevate the reach of your brand, product
/ Create more traffic for your website/application
/ Great way to foster networking and relationships with your customers and channel partners
/ Get some email database and analytics of new customers
Brand your product on the microsite
The NFL fantasy platform would run on the domain of your choice (e.g. your brand name/nflfantasy.com). You get a white label product, so you get to choose your logo and color scheme matching your brand. Request a demo for white label NFL fantasy football website.
How does an NFL-based fantasy application look like?
Stunning lobby – NFL fantasy players on the platform get a lobby in order to select the contests using filters and fixtures. This is like the first impression of the application where the users are directed the moment they sign up.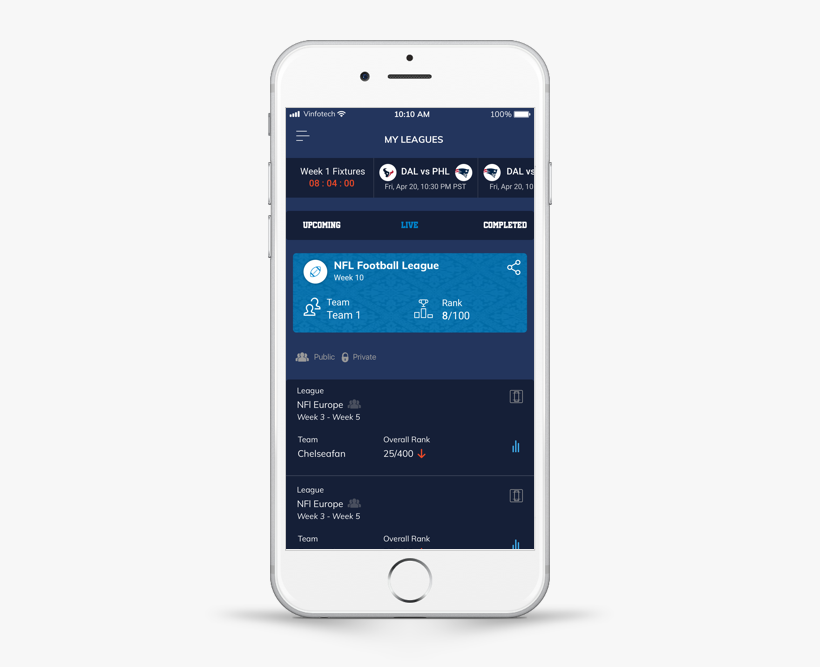 Motivating leaderboard - Leaderboard tells the users about how they are performing while playing the fantasy games. It's like a scorecard compared to other players on the same platform. This keeps users motivated and engaged.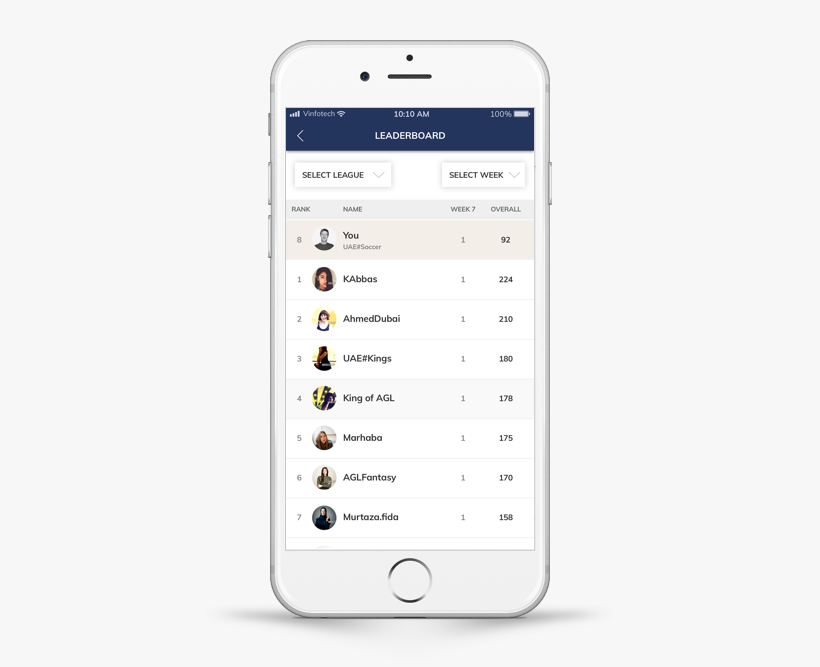 Invite/Referral programs – NFL players of your platform can invite their friends to join the site and would win referral bonus once the referred users have done investment as required in the gameplay.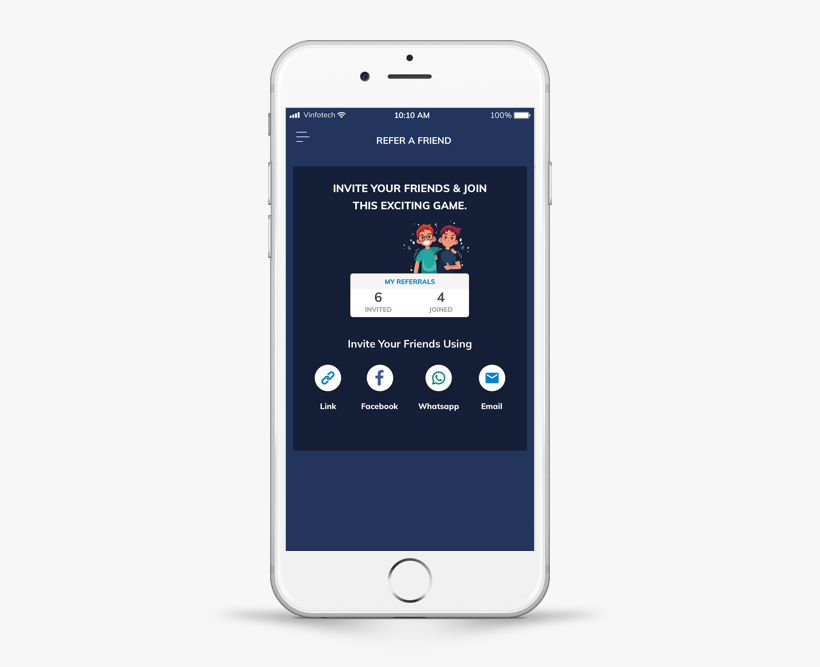 How quickly can you go live?
Vinfotech can help you to set up your platform within 15 days. The sooner you start, the better awareness it brings for your brand.
Why Vinfotech for NFL fantasy platform?
Vinfotech has catered to more than 50 clients all around the world in creating successful fantasy sports web & mobile platforms. We have created fantasy sports platforms on more than 10 kinds of sports around a variety of demographics. Our team understands NFL and NFL-based fantasy sports platforms. This is the best time to build a fantasy sports platform around NFL. Give us a call.