Brands have a large demographic in sports fans. When a fantasy sports platform is linked with their brand, they can channelize this fan base.
Fantasy sports have always garnered attention of companies for brand promotions. Some companies advertise on Fantasy Sports websites. Others offer their own fantasy sports platforms with the hope of driving huge traffic to gain visibility for their brand. Some get revenues by sponsoring fantasy sports applications or tournaments. However, a lot of these ideas fail due one factor – lack of proper integration within the brand website.
Fantasy sports platforms with varied features were launched but the lack of similarity in design, look and feel between the brand and these fantasy sports platform is one of the reasons why many popular brands gave up operating fantasy sports quickly and never looked back again to trying Fantasy sports. This blog explains how brands can link fantasy sports with their branding smartly for better user engagement and avoid the mistake that early birds did.
NDTV's Dream 11 Fantasy Sports
Dream11 is India's Biggest Sports Gaming platform with 2 crore+ users playing fantasy cricket, football, kabaddi and basketball. Dream11 is a fantasy sports game that offers Indian sports fans a platform to showcase their sports knowledge. Fans can create their own team of real-life players from upcoming matches, score points based on their on-field performance and compete with other fans. Dream11 helps sports fans increase their engagement and connect deeper with the sport they love by being a team owner, not just a spectator.
Creating recall value through the fantasy platform
NDTV has different URLs for its news website and the fantasy application Dream 11. As a result, the visitors are separate too. The popularity of NDTV is not directly linked with Dream 11. The reason is that Dream 11 is not promoted like an NDTV product on either of the websites. But imagine when a fantasy sports website or application is integrated in the same theme as that of the brand owning, it could make a direct impact in the reachability and visibility of the brand among its users. At present, Dream 11 has 13,06,912 Facebook followers in comparison with NDTV Sports which has just 57,000 Facebook followers. However, noted media brand The Sun offers a semi branded fantasy sports where the fantasy sports platform is named after the brand itself – The Sun. This creates a recall value among users and readers.
Brand-integrated fantasy sports platform can unify the success of the app and the news brand
Vinfotech offers integration of the fantasy sports software on your brand website itself thus unifying the two. You get a fantasy platform that is themed with your website. A fantasy sports website or mobile app in your brand's skin, look and feel!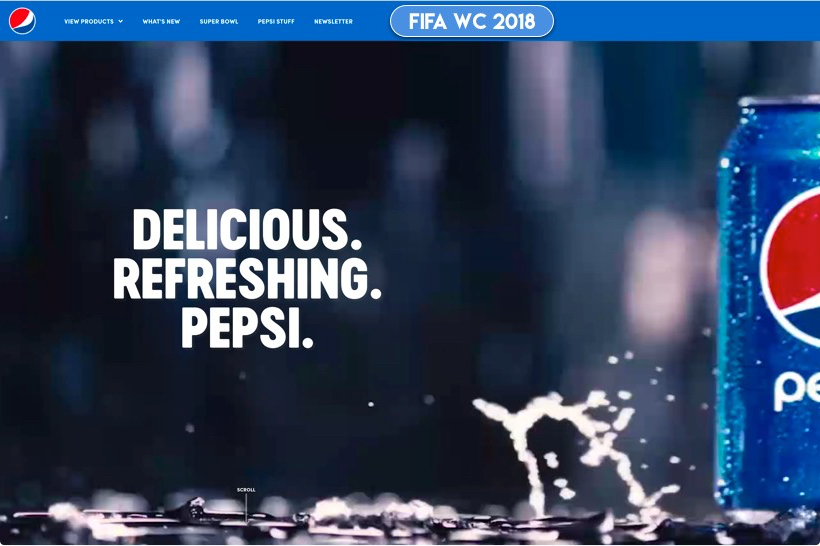 The platform has spaces to advertise anything you wish to. It could be something of your sponsors or a product of your own. You can also showcase some specific fixtures so the participation could be increased by focusing on their promotion.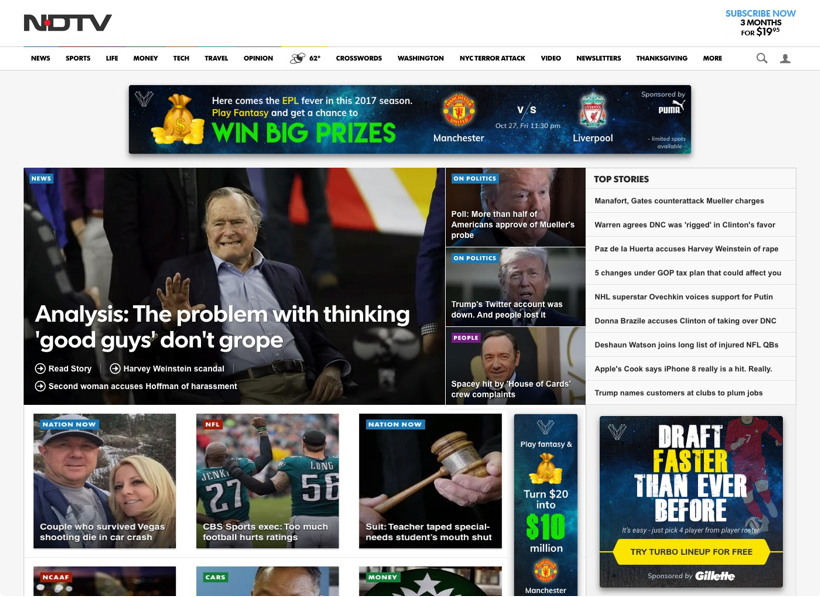 Vinfotech's offerings for brands –
A product for a leading media house
Vinfotech has built a unified single software offering fantasy sports and in-app news access. This helps readers in consuming news from the lineup page and player card page. This is an interesting feature where news and updates related to a player is fetched from the website and shown all at one place.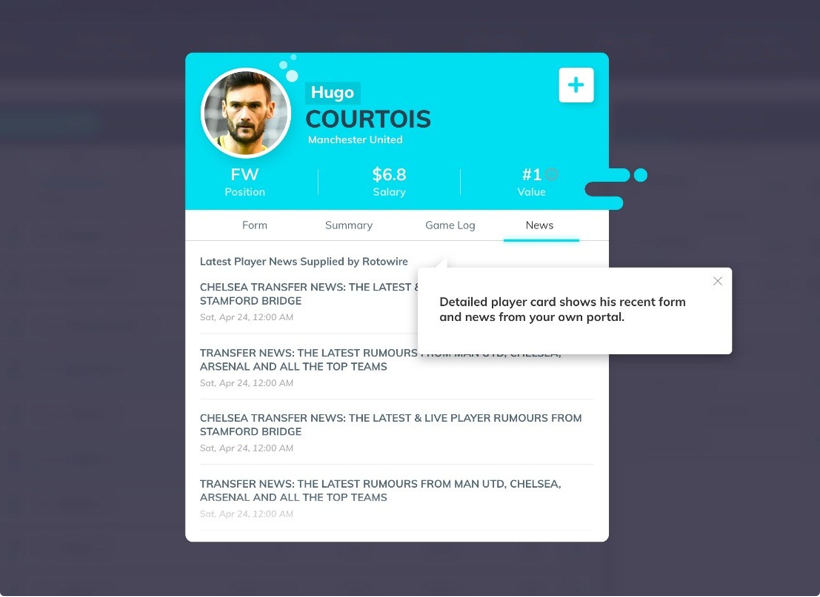 Vinfotech can be your trusted partner in fantasy sports website design and development for your organization. Being world leaders in fantasy sports apps, we can help you integrate fantasy sports with your brand website or create a completely new platform that directly links the game with your brand. Apart from having a rich portfolio of fantasy sports apps for sports fans, we have built some niche fantasy sports apps that were created for niche purposes. For instance, there's GM Genius - A fantasy football software created to engage American teens for improving their math skills and Nationball- A fantasy politics software. If you think it's time your brand get itself a fantasy sports platform, do give us a call.