Since Nigerian demographic loves sports especially soccer, and is the 8th largest internet population, fantasy sports apps can be lucrative businesses. See how.
With a population of 190 Millions, Nigeria is the seventh most populous country in the world. Of those 190 Millions, 53%, i.e., 91 million are connected to internet as of June 2017, making it the eighth biggest internet population and one of the fastest growing user base with the second highest percentage growth(46000 % since 2000) among the top 20 countries with respect to the number of internet users.
With the number of internet and smartphone users projected to grow rapidly, software development for this userbase has gained tremendous momentum in the recent years.
Fantasy sports, legal but not yet regulated in Nigeria, are fast becoming a rage amongst the Nigerian internet users. Nigeria is a sport loving nation and soccer is followed as a religion here. So it's surprising that fantasy soccer software development for Nigerian fantasy sports players is not being targeted by entrepreneurs.
Nigeria's undying love for soccer
The Super Eagles and Super Falcons (as the senior male and female soccer teams respectively are called by their fans) have a huge following in Nigeria. And rightly so, Nigeria has won the Africa Cup of Nations three times, and have qualified for six of the last seven FIFA world cups. Nigeria was ranked fifth in the FIFA world rankings in 1994, the highest ranking ever achieved by an African country. In the draws for 2018 world cup qualifiers, Nigeria was placed in the group of death. And when they became the first African country to qualify after winning their group in the 2016 qualifiers, the whole country was ecstatic. It is the only African country to have qualified for both 2014 and 2018 world cups. Nigerian men's team won the gold medal in 1996 olympics and were runner-ups in the 2008 event. The consistent good performances by the team at international events has ensured that their fanbase across the globe has kept increasing in numbers. This fanbase can be channelized by entrepreneurs who wish to create a winning fantasy soccer software leading the development of a lucrative business.
Moreover, soccer matches in Nigeria are not just a game, they are an event, the bands playing the popular Highlife songs, the crowd chanting "Oshe Baba", which is Yoruba for "Thank you Father", make it feel more like a festival than a sport event. A fantasy soccer platform/software can be developed in a way that local fan events, prizes can be linked to the platform for attracting more users.
The next soccer world cup will be held from 14th June to 15th July in Russia. The event is highly anticipated in Nigeria. The astronomical growth in the number of internet users in the country has ensured that the world cup will not just be a news from far away land but an event which will be tracked/commented on live throughout Nigeria. The fans do not want to remain in the sidelines anymore, for creative minds, this has created a big challenge and opportunity to come up with ways to find a way for the fans to participate in the event.
Nigerian laws on fantasy sports
The daily fantasy sports in Nigeria are not regulated but allowed. Of course gambling is banned since it is based purely on luck. But it is perfectly legal to play daily fantasy sports in Nigeria. Entrepreneurs who wish to engage in the development of a profitable business through a fantasy sports/soccer software can quickly tap the market here.
Vinfotech, being at the forefront of fantasy soccer app development, is upto the challenge and is ready to help you conquer it.
Fantasy Soccer app is the demand of the consumers
The soccer world cup is the most followed sporting event of the world. 32 teams qualified for the event, and the global superstars of the game will all be in Russia to win the cup for their country. Building a platform where people can select their team, and giving them a place to compete against the other fans, is an obvious way to encash the popularity of the sport.
Millenials and Gen-Z, the largest demographic online at any given time, is known for it's love of fantasy sports as well as soccer. Fantasy soccer app development that specifically targets them is surely a winner. Vinfotech, the world leader in fantasy sports app development, has built several projects as part of their fantasy soccer app development.
vFantasy, Vinfotech's fantasy sports software, is the world's best framework for building fantasy sports, helping us serve their customers with customized fantasy sports website design and development requests. Vinfotech also helps you make the product attractive and fun for everyone, be it a professional fantasy soccer player or an amateur. Vinfotech, being a design thinking company, has built fantasy soccer apps focussing on user demographics. Some examples are AllProdraft for Canada; DraftGaming for Russia; Dribbly for Mexico demographics.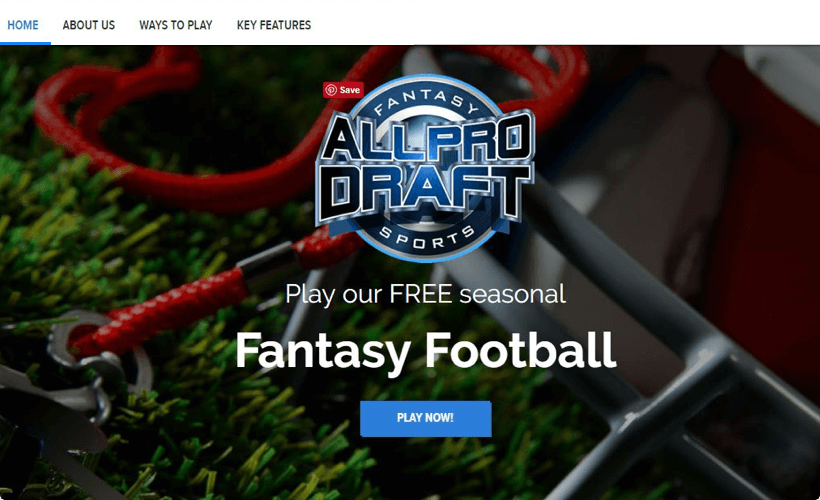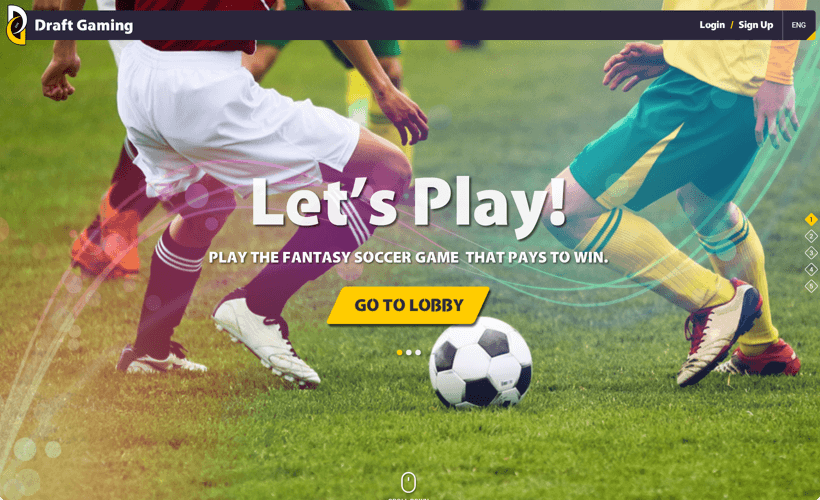 Vinfotech can be your partners not only in fantasy soccer software development but also in helping you get initial set of users.
Is FIFA on your mind or are you considering a fantasy soccer app for Nigerian users? Give us a call.