As online sports betting becomes more accessible and socially acceptable, we will look into the recent events that explain the rising popularity, understand the behavior of sports bettors, find out best sports betting advice apps and finally understand how you can take in huge profits by starting an online sports betting advice platform of your own.
The rise of the online sports betting sector has taken the digital gaming world by storm. Despite being shrouded in legal and several jurisdictional issues, there is no denying that the sports betting industry remains extremely lucrative. Not even a life-threatening pandemic, which became a source of great misery for many businesses, could stop this sector from booming rapidly. As per research published by Statista, the market size of sports betting worldwide is worth 218.49 billion USD as of 2020. The same report also states that there are at least a total of 30, 861 businesses today that engage in sports betting services.
As for the online sports betting sector, what once stood at an impressive 45.8 billion USD in the year 2017 is estimated to hit 92.9 billion USD in global market share by 2023. This upward trend is happening and will continue in spite of all the challenges that would have rendered any other business obsolete by now. Furthermore, assisting the industry in this growth is the launch of mobile applications that make seeking sports betting advice more convenient for punters.
In this article, we have a lot of ground to cover. So buckle up and let's get familiar with the concept of online sports betting, and betting advice platforms in particular.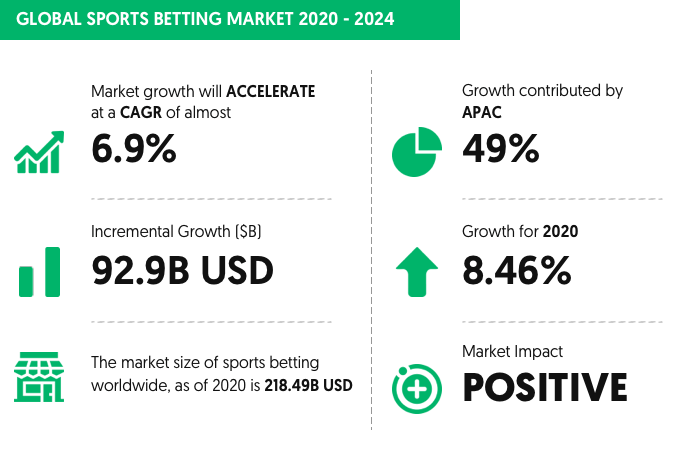 Recent Events that Testify to the Popularity of Online Sports Betting Platforms
There are several moves being made in the world of sports betting by some renowned names in the industry. We are going to mention two of the most recent events that are still fresh in our memory, both of which have worked successfully to revolutionize the online sports betting sector.
i) The Acquisition of Fantasy Life by BetSperts
In May of 2021, the popular Chicago sports betting startup - BetSperts acquired Fantasy Life App, which is known for Fantasy Football and its association with ESPN personality Matthew Berry. The acquisition aims to capitalize on the overlapping elements of fantasy sports and sports betting. Both of these platforms (Fantasy Life and BetSperts) have witnessed over 10 million monthly visits combined.
The venture will keep Fantasy Life's key selling feature – 'the real-time breaking news alerts' intact, which will be enhanced with added sports and news feeds to help punters and online betters gain accurate, helpful insights to place successful wagers.
ii) The Acquisition of Action Network by Better Collective
Around the same time BetSperts announced its acquisition of Fantasy Life, there was another huge deal that made the headlines. Better Collective, a data platform that serves sports gamblers bought its competitor Action Network for a sweet 240 million USD. The two combined giants of the betting industry will now help bettors make informed decisions with their wagers. The acquisition aims to help Better Collective further its expansion plans throughout America in an effort to become a national leader of the online sports betting market. The deal has put Better Collective in an enviable position where they now possess valuable knowledge on the US sports betting media market.
The above two events are just the tip of a huge Iceberg as there are many other acquisitions and mergers happening all around the world in an effort to combine media with sports betting. We are already witnessing giants like Draftkings slowly entrench themselves in the media world. The result is access to real-time insight that brings more and more punters to sports betting apps for advice or tips.
Factors Influencing Punters to Try Fantasy Sports Betting Advice Platforms
We've already mentioned how profitable the online sports betting industry has become. This is because more sports bettors have changed their betting behavior… meaning they have moved from traditional brick and mortar betting locations to the comfort provided by online betting apps. Sure, these apps can provide them with real-time information that helps them make correct decisions when wagering. However, there are three other factors that really influence the behavior of bettors when it comes to sports betting sites or apps.
1 – It Increases Excitement
Betting has always been something that keeps you on the edge of your seat as there are real monetary stakes involved with winning or losing a bet. In a Qualitative Interview Study published on SpringerLink where participants were asked why they engaged in online sports betting, many claimed they took to betting while watching sports because it increased their excitement for the game. There were also participants who described the feeling of partaking in online sports betting like a buzz, which would be amplified tenfold if the wager was a winning bet.
2 – Heightened Intensity
Some participants also noted how online sports betting made them have intense feelings while they were watching a match and simultaneously betting on it. This heightened intensity made an already interesting game even more psychologically intriguing with a bet involved.
3 - Test Betting Knowledge
Free and Public bets allow people to test their analysis methods and betting intuition in a relatively low cost environment. It creates a simulation-like environment that helps users develop betting and analysis skills before trying their hands on real world betting. Bettors invest themselves in such platforms to be confident of their skills.
What Are Sports Betting Advice Apps?
An Online Sports Betting Advice app is exactly what you think it is. They are sports betting platforms that help punters and sports bettors seek tips and fundamental advice that influences their wagering decisions. Such applications help bettors find the best bets, search for events to seek free tips, betting predictions, expert strategies, and insightful comments. All of this combined increases the chance of bettors placing a winning bet.
There is no shortage of great apps in this department, most of which have proven to be extremely lucrative for all stakeholders involved (bettors and app owners). Some of these gems are mentioned below.
1) OLBG
OLBG is an intuitive Sports betting platform that has been around since 2002. With roots in the United Kingdom, the platform helps punters find best bets and seek accurate advice or tips to place winning bets. You get expert advice across a plethora of prominent sports. These include cricket, tennis, football, rugby, golf, boxing, and more. A stand-out feature of this app is its ability to allow players to track other players who've made a good amount of money on this app. This feature helps bettors replicate winning strategies in a bid to rake in quick money via bets.
2) Betting Pros
The BettingPros provides expert-driven sports betting advice and consensus to help you find the best odds and place winning wagers. The platform promotes experts on the basis of their accuracy ratings, Consensus Advice, Odds & Line History and provides daily articles and alerts to help bettors take educated decisions.
3) ESPN Chalk
ESPN Chalk provides users everything they need to know about the betting world. From picks to information to legalization of sports betting, it provides users with everything. ESPN's pickCenter provides game projections, analysis, consensus picks, line and updated line movement, ROI of each matchup and historical results that allow accurate comparisons. It provides all the resources to make the best and most educated picks.
4) Betsperts
Betsperts is a crowdsourced sports betting advice platform. Users can identify an expert in every league, conference, division, and team. Each betspert's(user) overall record, recorded by Betspertise, and active picks are displayed. Individuals may quickly choose which users to follow out of thousands of Betsperts users. The app also provides game statistics and information for each matchup. Users can conduct detailed analysis of the sports, conferences, and teams they are successful (or unsuccessful) in betting on. Stats, Trends, Odds, Picks, and Betsperts Pro sites are also available to assist users in their study.
The Reasons for Growth of Online Sports Betting Advice Apps
There are several reasons that perfectly explain why the sports betting advice apps are booming despite such insurmountable odds. Here are some of the reasons as to why:
1) Multiple Sports and Leagues
Most of these platforms support a variety of sports including horse racing betting tips, football, tennis, boxing, cricket, golf, rugby, snooker, and every other major sport. You can easily get the best picks for the global leagues like NFL, NBA, NCAAF, NCAAB, MLB, and NHL.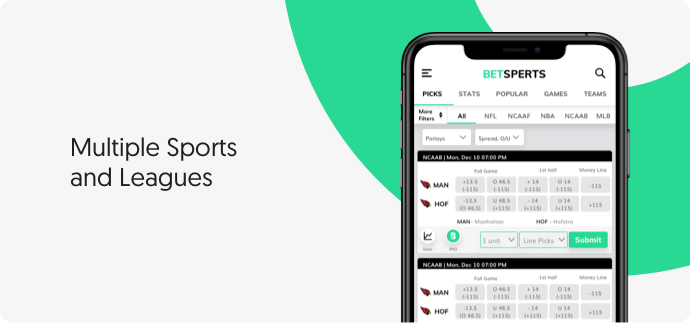 2) Real-time stats: Compare Odds, Track & Buy Picks
Betting advice platform offers the best information about sporting events in real time. Users get verified statistics with best odds to check their intuition and buy picks safely. This is one of the best features, that allows the user to get a solid overview of all the good bets that are available for betting, based on the tips that are provided by the tipsters who have already claimed a good profit on that bet on various sports and events.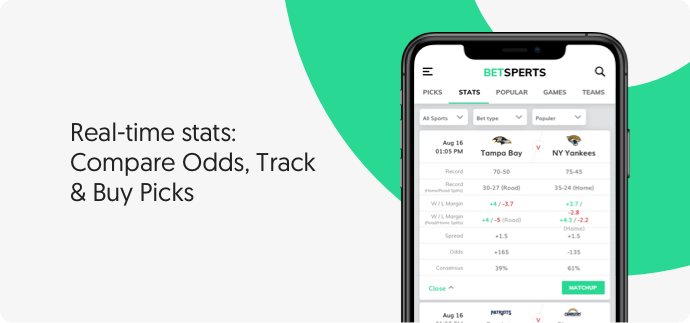 3) Tipster
An incredible feature that allows users to buy and sell picks with credible pick tracking and information. Users can filter out some really best tipsters after researching their recent pick history and check out a full breakdown of their bets. Following some credible tipsters can help users make good profit. Users can also subscribe as a tipster, set prices for their tips and start selling them.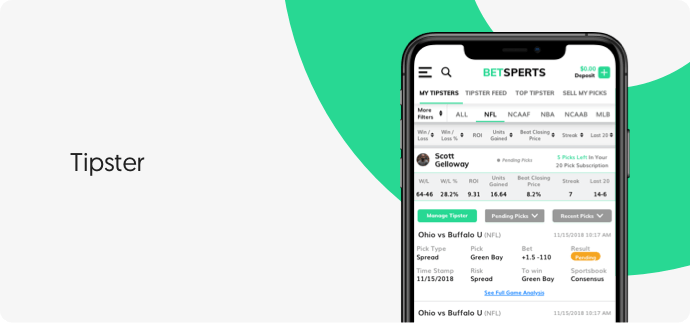 4) Become a sports betting influencer
Many betting websites offer users an ability to communicate with other fellow bettors and use their skills and betting acumen to help the community. Content features of betting advice apps allows users to create sports gambling content. For example, on Betsperts, users can now create their own page and share with followers. They can upload blogs, videos, and podcasts to provide insight on upcoming games.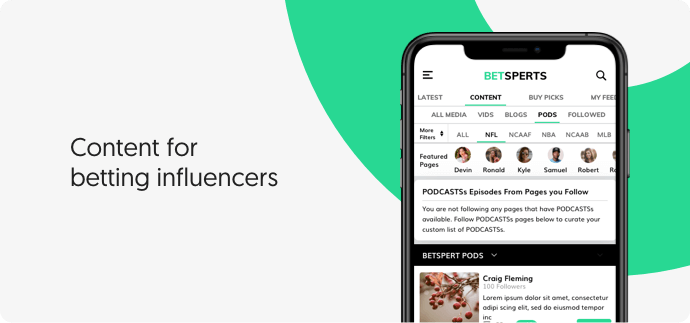 5) Live Streaming
Most online sports betting apps will allow you to stream your favorite sporting event live for free. You get access to sporting events that a conventional cable operator may not provide like dog or horse racing. Some apps also allow you to stream international sports as well. Such live streaming helps users bet while watching the game, thus making the game more exciting, intense, and cerebral. Live streaming also means players have access to information in real-time, which can help players make winning decisions.
6) Wide Payment Options
While a traditional sports betting outlet will allow you to bet in cash only, sports betting apps grant you multiple options. These apps come with multiple payment options integrated within their system to make the process of payment convenient. You can place bets on such platforms using a credit card, debit card, payment gateway like PayPal and Google Pay, etc. Some betting apps have also started accepting cryptocurrencies like Bitcoin or Ethereum.
Sports Betting Advice Platforms – An Enticing Opportunity for Entrepreneurs
Whether or not bettors benefit from their luck on betting platforms, one thing is for certain – an online betting advice platform can generate an endless stream of revenue for businesses that choose to invest in this sector. Punters are constantly on the lookout for betting advice and obsessively follow professional bettors. Huge deals like Better Collective's acquisition of Action Network testify to the opportunities that lie ahead for individuals and business entities who decide to venture into this booming sector.
The case for entrepreneurs jumping into the Online Sports Betting sector can be made by looking at the revenue being generated in various sections of the US betting market.
For instance, according to RoundHill Investments,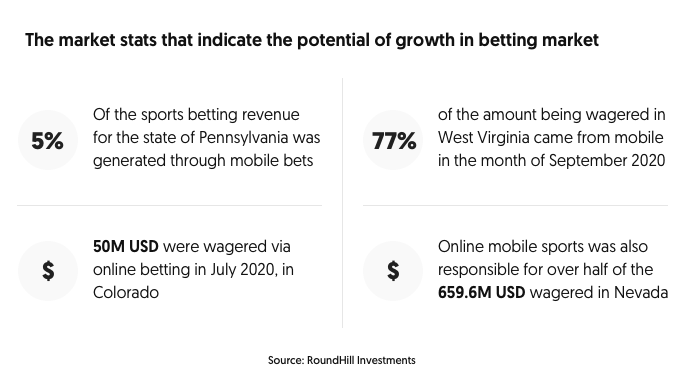 The numbers are promising all around the globe where online sports betting has established a stronghold, encouraging opportunistic businessmen and women to invest in the sector.
The Bottom Line
With the kind of growth we are witnessing, it is certain that online sports betting is going to grow exponentially, and make a fortune for all the stakeholders involved while doing so. One doesn't have to look any further than apps and betting platforms like BetSperts, OBLJ, and Paddy Power to learn how lucrative these ventures can be. Online sports betting has made betting convenient, improved the odds of winning, and made the traditional sports watching experience more exciting. As talks about the legalization of sports betting are again on the table, there has never been a better time to develop and own sports betting apps or platforms like now.
Fortunately, developing the ideal sports betting app isn't difficult if you've allied with the right app developing partners. Vinfotech is one such company that possesses the experience, skilled professionals, and resources needed to help you develop and launch an attractive, user-friendly sports betting app with all the relevant features that make such apps click.
You can get in touch with us now to learn more about sports betting and how we can bring your vision for a robust sports betting advice app or sports betting platform to life.