Here's the ultimate user acquisition solution for betting companies. To create an unconventional user journey it's time to go beyond the conventional and customary tools of marketing and unveil the modern & interactive means.
As the popularity of betting on sports continues to grow, so does the competition for companies to acquire new customers. Vinfotech can help you build a sports fan app that will showcase your products and brand to this audience in a unique and engaging way. By hosting a tournament for sports fans, you can connect with them on a personal level and improve brand perception while differentiating yourself from the competition.
Vinfotech is a full-service iGaming company that offers a turnkey solution for online gaming and betting companies. We have experience of more than a decade in this industry and have worked with some of the biggest names in the business.
We can help you build your own sports fan app and showcase your products to a new audience to amp up your user acquisition game. We can create fun tournaments for sports fans and differentiate your brand from others by connecting to sports fans while improving brand perception.
Would you like to boost your betting company user acquisition?
We offer solutions with our free-to-play games, which are simple to create and monetize. It's a user acquisition solution that is safe, easy, and most importantly, affordable!
What makes any game the most exciting is the excitement of winning incentives, prizes, and trophies. People look for fun and exciting activities in the midst of a hectic work schedule and a typical day. It turns out to be a wise decision to use the fantasy sports, tournament fantasy, sports predictor or any custom game that you would want. People like the rewards, competition, and thrill that gamification provides. To keep connected, football fans like playing and competing with their friends and family. Additionally, they have something to do with tournament-length games.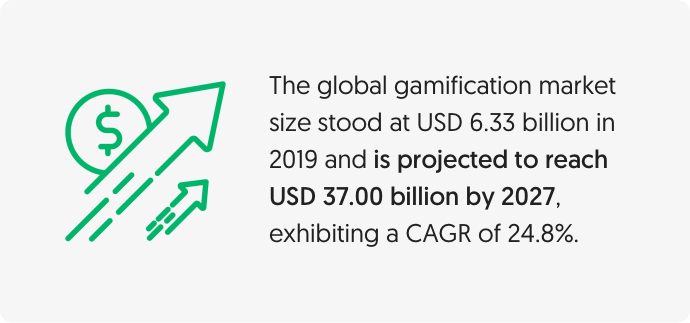 The global gamification market size stood at USD 6.33 billion in 2019 and is projected to reach USD 37.00 billion by 2027, exhibiting a CAGR of 24.8%.
A variety of games to offer like daily fantasy, tournament fantasy, weekly score predictor, sports predictor and more.
Betting companies are always looking for new and innovative ways to acquire users. In the past few years, one of the most effective user acquisition channels has been through online gaming platforms. One of the reasons why gaming platforms are so effective is because they offer a wide variety of games that appeal to different types of users. For example, daily fantasy games are perfect for users who want to test their sports knowledge on a daily basis, while tournament fantasy games are ideal for users who want to compete for bigger prizes.
Another reason why gaming platforms are so effective is because they offer a unique form of entertainment that keeps users coming back. For example, many gaming platforms offer weekly soccer predictor games that allow users to predict the results of real-life matches. This type of entertainment is not only fun and engaging, but it also gives users a sense of ownership over their favorite teams.
If you're looking for an effective user acquisition solution for your betting company, then consider using a gaming platform. With a variety of games to offer and a unique form of entertainment, gaming platforms are sure to attract new users and keep them coming back for more.
Daily Fantasy
Fans pick top performers before every game. The total points scored over a round (across multiple games) decides the position on the leaderboard.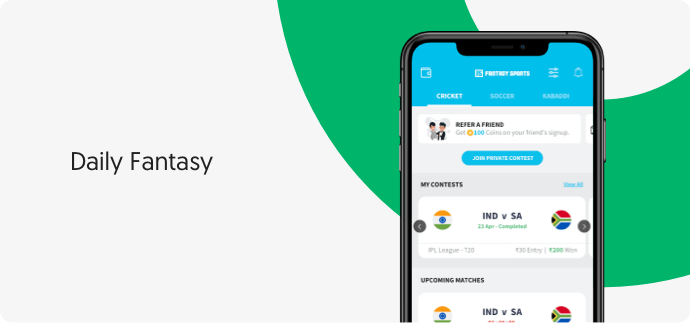 Tournament Long Fantasy
Fans come and create their team for every round of the World Cup. Based on how the players perform in the games the users score points.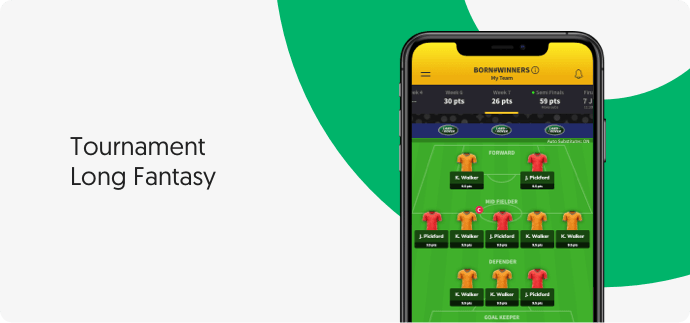 Quizzes
Test the skill of the user around a topic. Quizzes have been known to be an engaging way to educate an idea or a topic.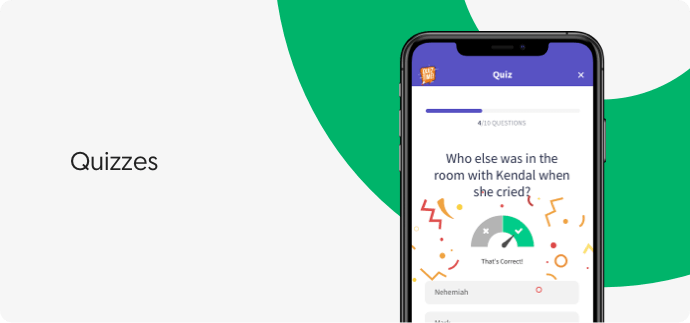 Beat the Streak
Increase the fun factor of prediction games with this new game. The aim is not to get maximum correct answers but to get the longest winning streak.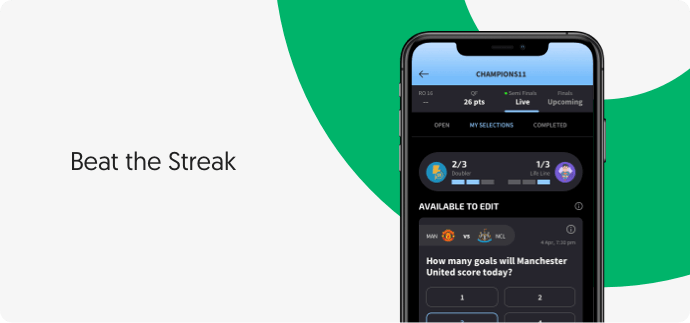 Sports Predictor
Predict the outcome of sports events and transform the way fans watch live sports.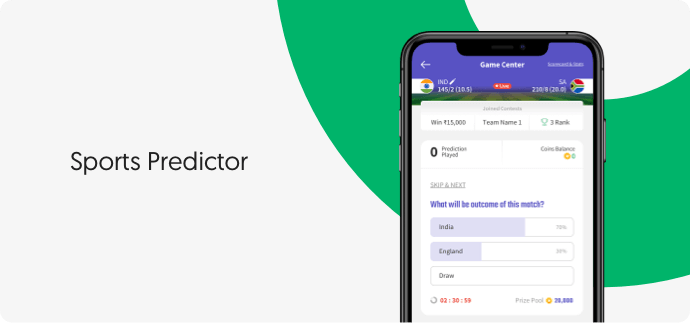 Custom Games that are a best fit for your betting platform
Get a custom game built for your platform to attract users and bring in more active engagement.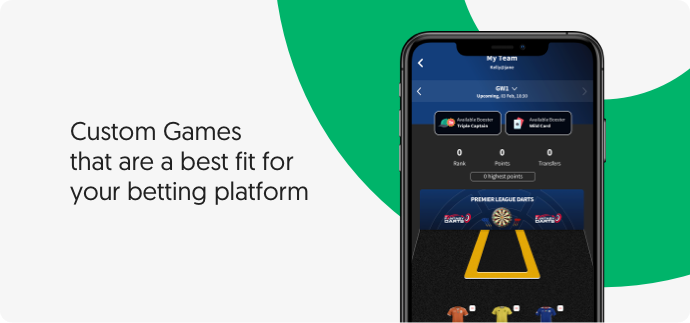 From generating more leads to user retention and acquisition, gamification is the new age marketing tactic that delivers the unimagined.
Gamification can help you achieve any objective, including those to increase revenue, market products, foster loyalty, or create leads. Traditional marketing cannot achieve the level of involvement that is evoked by interactive campaigns. Step up your marketing tactics to more quickly, more efficiently, and with higher conversion rates collect data, insights, and permissions from potential and current clients.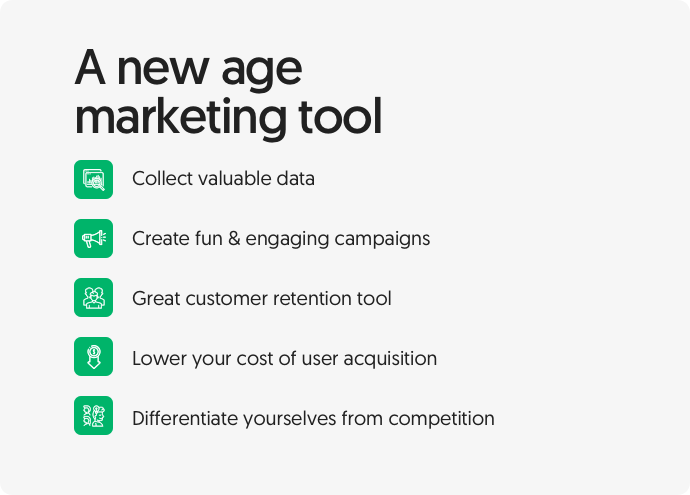 Not just limited to a gamification tool but your driver growth, revenue and brand presence.
In the realm of online gaming and sports, user acquisition can be a make-or-break proposition. It is therefore essential that any website looking to gain a foothold in this highly competitive industry take whatever measures are necessary to attract and retain users. The good news is that there is now an ultimate solution for betting websites looking to acquire and keep users: the Ultimate Fantasy Sports User Acquisition Solution. This powerful tool has been designed specifically to help websites overcome the challenges of user acquisition, engagement, and retention.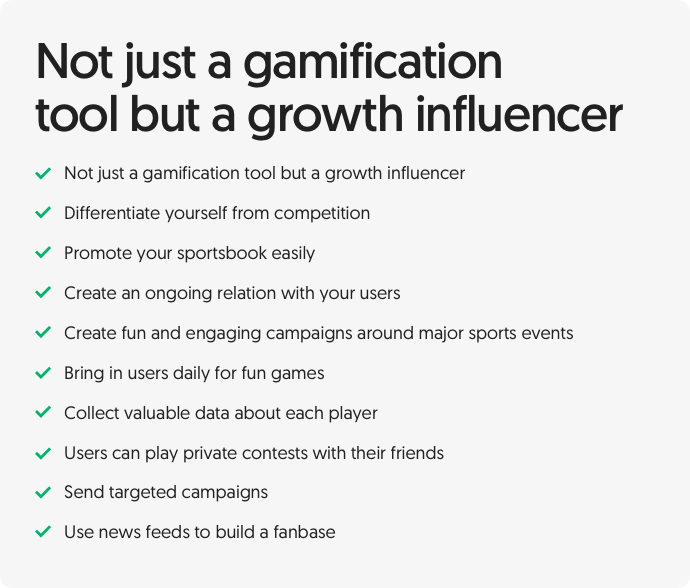 How do gamification tools bring in a difference?
Gamification principles work because they engage audiences and bring in a sense of competition. They change the perception of fans from casual observers to active participants in the game.When done correctly, gamification can be an excellent way to encourage customer loyalty and brand engagement. By adding elements of fun and competition, companies can motivate customers to return to their platforms again and again. And, because gamification often leads to increased social interaction, it can also help build a community around a product or service.
With the ultimate gamification user acquisition solution that includes, websites will be able to quickly and easily attract new users, engage them in meaningful ways, and keep them coming back for more. The solution makes use of cutting-edge technologies and proven marketing techniques to achieve these objectives, ensuring that websites can maximize their chances of success in the highly competitive world of online fantasy sports.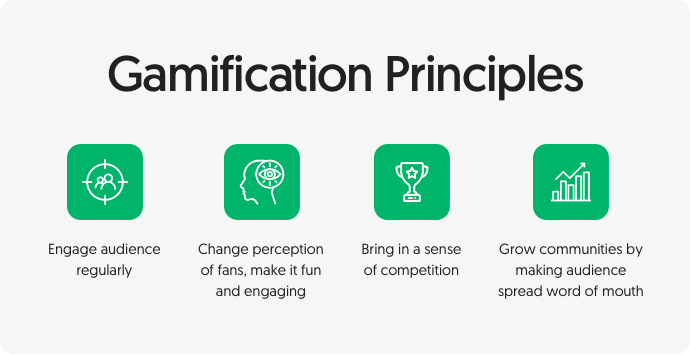 As a sports technology company, Vinfotech has a lot of experience in the industry. We have worked with a range of betting companies and have a proven track record of success. Our ultimate goal is to help our clients succeed in their online businesses. We do this by providing them with the best possible tools and resources that they need to grow their business.
We are constantly searching for new methods to enhance our offerings and include extra features that will be useful to our customers. To satisfy the needs of our customers, we are consistently extending and developing our services. We think that in order for our clients to keep ahead of the competition, they should always have access to the newest technologies. We can assist you in creating your own sports fan app so you can market your goods to this demographic. Create a fun tournament for sports fans to interact with and help your company stand out from the competition while enhancing brand perception. Establish a constant connection with your audience through your brand. Sports enthusiasts adore supporting businesses that care about their preferred pastime or sport. We provide a variety of pay-to-play or free games that can be played to engage your audience.
So if you're a sports betting company who wants to beat the competition and stay ahead in the curve of user acquisition and engagement game, it's time for you to take the plunge and make Vinfotech a partner in your journey of growth. Contact us here!