With live sports making a comeback, there has been a huge opportunity for fantasy sports entrepreneurs to start & launch their business.
It's that time of the year sports fans have been waiting for: the time when sports aficionados who play fantasy sports buckle up and try to win in their fantasy sports leagues. Season-long fantasy football is one of the greatest leisure activities that simultaneously stresses people out. Building a team and leading them to victory requires serious strategic acumen. Thus, dedicating weeks of your own time and coming out victorious is an amazing feeling that every sports fan should have the opportunity to experience.
Fantasy Sports has gained immense popularity in recent years. Sporting culture all over the world has seen a progressive change with the advent of technology and the hypergrowth of sports startups. From the birth of Fantasy sports, Season-long fantasy football emerged as a transformative force that completely changed the NFL into a hobby-turned-obsession which drove immense engagement towards the league.
Understanding how lucrative the Fantasy Gaming industry is, we must first understand, "What is a Season-Long Fantasy Sports App?"
What is a Season-long Fantasy Sports App & how is it different from regular DFS?
Season-long fantasy sports are the traditional kind where you draft your team at the beginning of the season and follow the action each week. Within the season-long format, you'd draft a starting line up of players who you think would get you the most points over the course of an entire season. Under the daily fantasy format, you'd pick a starting lineup of players who you think would score the most at each position for that night.
Season-long Fantasy football exists to let fans become the general manager of the team. The game is significantly more than gathering an all-star roster of the favorite players. Assess player values, drafting players, making roster cuts, setting your starting lineup, and negotiating the next blockbuster trade. Each member of a league can pool money so the winner takes all at the end, or leagues can offer a grand prize at the end. Leagues can also offer prizes for whichever team has the most points overall, or smaller prizes for second and third place. For example, in a contest on DraftKings, titled "Winner Takes All," a 10-person league that costs $15 to enter allows the winner to attain $135.
Why Plan for a Fantasy Sports App?
Fantasy sports has grown to be one of the most lucrative industries of the 21st century. The global market size for Fantasy Sports apps is about to reach USD 26400 million in 2024.
According to Fox Business, over 59 million Americans and Canadians play fantasy sports. Of the total fantasy sports players, 58 million people play season-long fantasy sports while 10 million are registered Daily Fantasy Sports (DFS) users.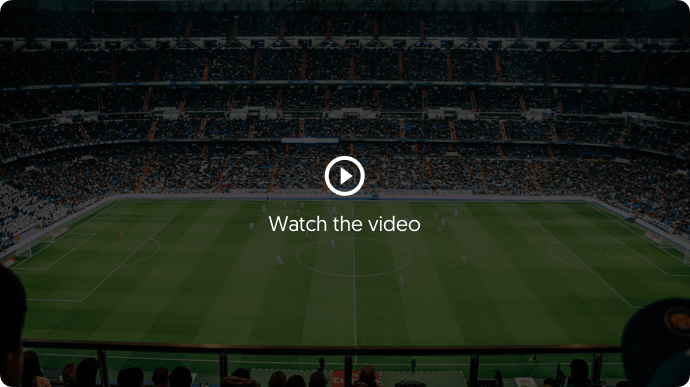 The application isn't just valuable for the income model offered by it, however, it additionally assists with advancing the brand value of your organization. It assists with increasing user engagement, which is a basic factor for the development of any business. Let's dig into "How to Plan for a Fantasy Sports App?".
How to Plan for a Fantasy Sports App?
Here are ways to plan an app:
- Hire an expert team of developers
- The features for your Fantasy Sports app
- Cost of Developing a Fantasy Sports app
By teaming up with software development professionals with the core competency in designing & developing fantasy sports solutions will help you create an innovative and unique application for your Fantasy Sports business.
Key Features & functionalities of Season-long fantasy sports application
Gaming products should deliver a high bar for performance. Even short connectivity blips or periods of elevated latency can cause players to sign off and publicly vent their frustrations.
1) On Ground gaming experience-
Enthralling fantasy gaming features like auto drafting, field view, multiple fixtures & leagues, points, and automatic substitutions(prioritizing your bench) ensure a world-class on-ground gaming experience.

02) Booster
Season-long software solution offers 4 types of boosters (Bench Boost, Free Hit, Triple captain, and Wildcard) for users to enhance performance and score higher points.
-Bench Boost: The points scored by the user's bench players in the next Gameweek are included in the total. The Bench Boost chips can each be used only once a season and can be canceled at any time before the Game week deadline.
-Free Hit: Free Hit lets users make unlimited transfers that are applied to one game week only. At the next deadline, the original squad is returned. The Free Hit can be used once a season and cannot be canceled once played.
-Triple Captain: The captain points selected by the user are tripled instead of doubled in the next game week. Triple Captain can each be used only once a season and can be canceled at any time before the Game week deadline.
-Wildcard: The transfers (including those already made) made by the user in the game week are free of charge. The Wildcard chip can be used twice a season, once in the first half of the season and once in the second half of the season. The Wildcard chip is played when confirming transfers that cost points and can't be canceled once played.

03) Engaging Fan Experience
Our unique combination of season-long fantasy sports and exciting fan engagement features like player cards, field view, and line-up creation ensures best in class fan Experience. Features like player transfers allow users to exchange players and are free of charge before the start of the season. If the user joins the game after the start of the season, transfers are free until the first deadline.

04) Statistics & smart updates
Best-in-class player statistics like top-scoring players, most picked captain, along with leaderboards with ranking and scores of the leading players, help users stay ahead in the competition. To ensure user engagement we provide real-time updates and notifications directly on the website & the app.

5) Multilingual
Ability to handle multiple languages which helps you to communicate well with your targeted audience.
6) Sponsors Space
Influence user decisions with banner space which enables you to add, edit, and delete preferred/sponsored banners. Banner spaces are available at the home page and field view screen to enhance user engagement.
7) Admin Panel
Admin panel empowers you to manage everything - marketing, finance, daily operations, sponsorships, and reporting. A panel that lets the operator manage the mundane tasks and analyze the performance of the fantasy sports business.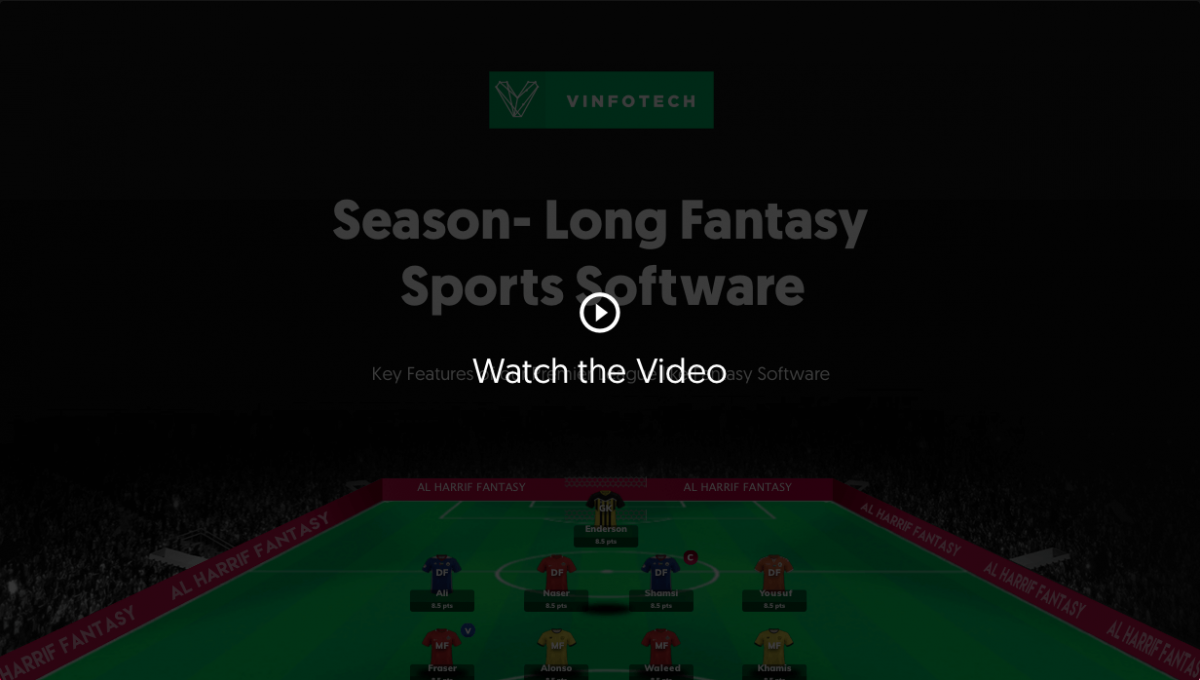 Cost of Developing a Fantasy Sports App
The cost depends on the number of hours spent and the features incorporated in the app. Costs could vary widely on the features and fantasy games you are looking for. We have immense experience in building fantasy sports apps that work at scale.
Sponsorship Opportunities with Season-long Fantasy App
Digitization has changed the way sports media is consumed by the fans. Fans are digitally tech-savvy are on a lookout for an active content experience. This creates an opportunity for sports publishers and rights holders to test new business models that resonate better with these sports enthusiasts.
Fantasy sports players are mostly males, between the age group of 20- 40, college-educated, with a significant source of income at their disposal. Fantasy sports players watch more, engage more, and buy more. This makes fantasy sports players a cream audience group to leverage & build new revenue streams.

Sponsorship
Sponsorship deals with the relevant brand benefit both your fantasy game and the sponsoring company. The sponsoring brand can provide assets & services for the fantasy game like stats, visuals, content, or influencers & ambassadors with a huge follower base can be helpful for marketing your product. Brands can also collaborate to become the title sponsors or series sponsor by sponsoring fantasy games.
Advertising
Classic banner advertising in your fantasy game can also be as effective as a sponsorship deal. Offering banner spaces can help you earn an income through Cost-Per-Click (CPC) Cost-Per-Sale (CPS), or Cost-Per-Mille (CPM). Calculate the estimated revenue streams with fantasy sports banner can provide by looking into the mind of a player.
E-commerce and affiliate
A webshop on the application can help fans buy sports-related gear and merchandise. Die-hard sports fans follow their teams, their favorite players to the core. Businesses associated with the sports clubs & the players can leverage fantasy apps to market their product & generate revenue.
Upsell and cross-sell subscriptions
Don't underestimate the referral power of your current customers, who will want to invite their sport-minded friends. The proper set-up of rewards can enable efficient upselling/cross-selling. Customer engagement allows in-depth consumer profiling which can be leveraged for rewards and ultimately enhance sales.
As a company that dwells in the realm of Fantasy sports, we at Vinfotech build tools that go leaps & bounds to deliver an experience that players want. We understand that the fusion of technology, artistry, and creative ideas gives rise to engaging, graphical, and powerful games. Our team of experts covers all facets of creating advanced fantasy gaming solutions that deliver unparalleled gaming experience. With sports making a comeback, sports fans are going to be more demanding than ever. If you have a fantasy sports app idea, together we can create a platform for the next generation of sports fans that rekindles their love for the game.