Encash on FIFA fantasy football this year
Now is the right time to come up with your fantasy sports application for FIFA football world cup Russia 2018. Keep reading to know how to get started.
vFantasy – world's most powerful and feature-rich fantasy sports framework provides a fantasy football platform which enables you to enhance the profile of your company, product or brand this FIFA world cup – Russia 2018.
Why would you need your own FIFA world cup fantasy football application?
FIFA world cup is viewed by 3.5 Billion fans worldwide and offers incredible opportunity for you to promote your brand and raise awareness of your company or product through our fantasy football software and thrill this large audience this season.
What features does the game have?
The gameplay would have all the basic features such as
/ Intriguing lobby - Users on your platform select the contest here using the filters and fixtures. This is the 1st page of gameplay and hence kept simple, comprehensive and appealing.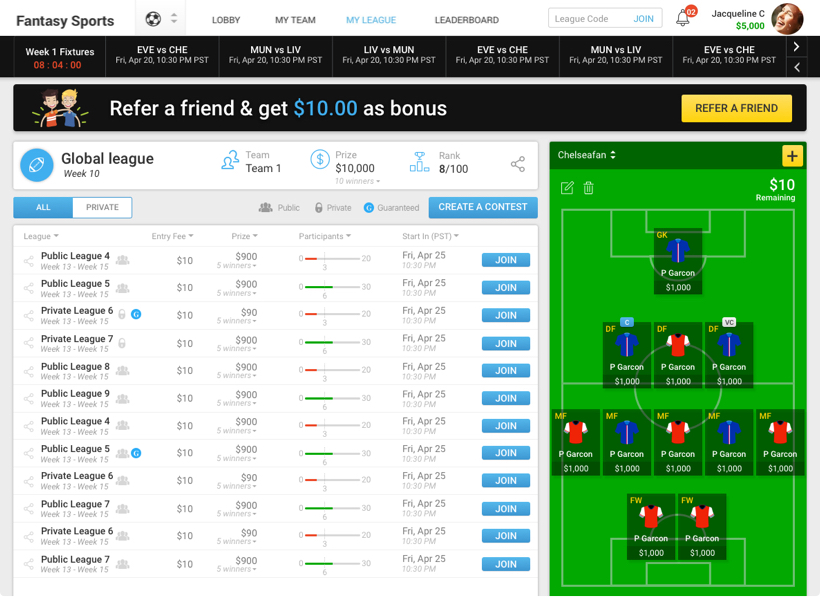 / Leaderboard - Leaderboard tells the users about their performance in the gameplay as compared to the other users.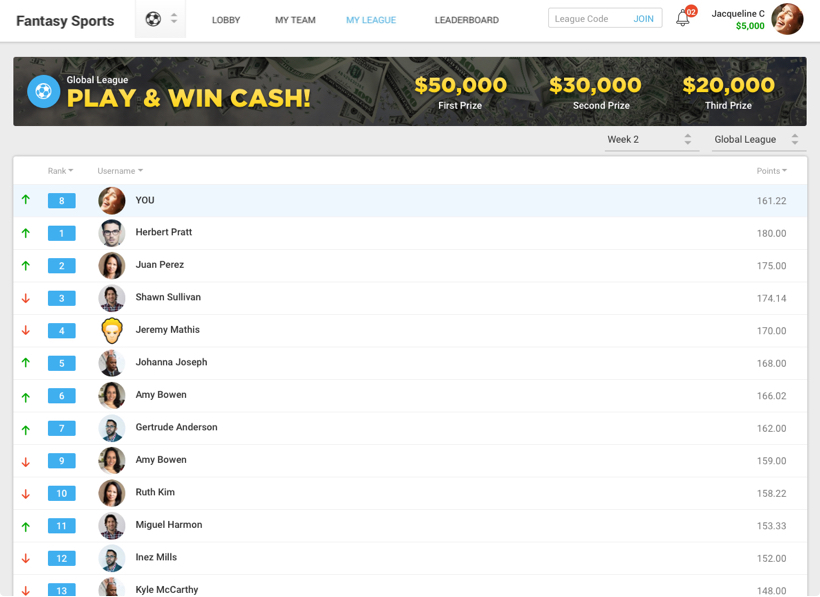 / Leagues - Users on your platform can here see the leagues that they can participate in.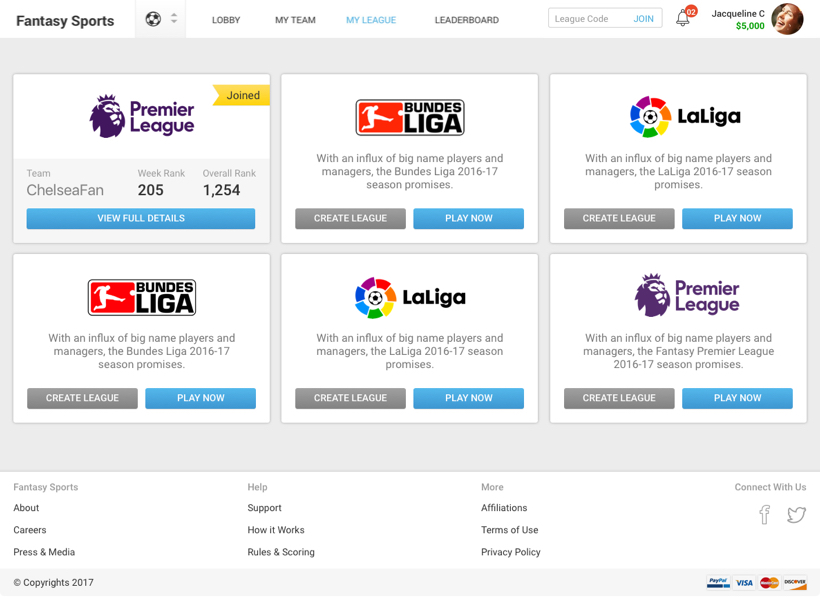 / Invite Friends - Users on your platform can invite friends to their private leagues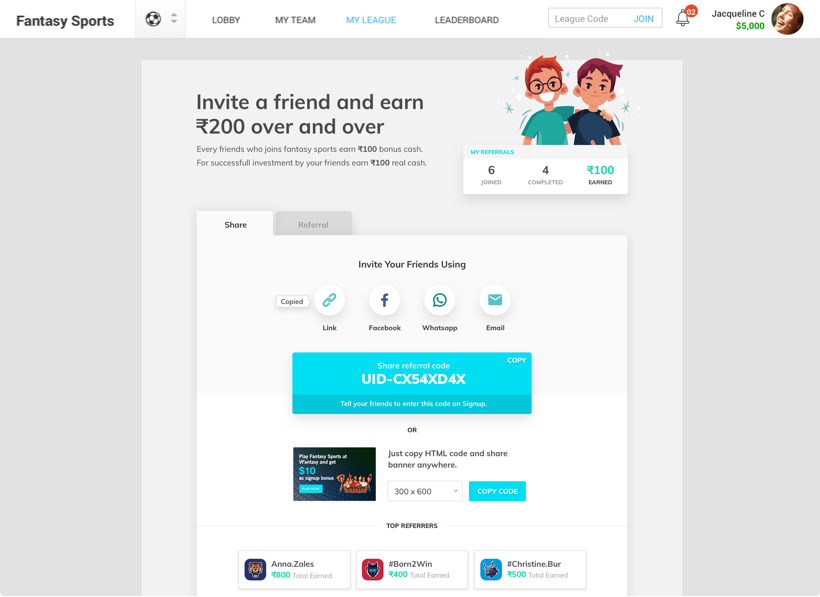 Do you want to try it out? Request a demo
Why fantasy Football platform this season?
Fantasy football platforms are engaging, exciting and provide the fans with the thrills of the live game. Benefits are enlisted below -
/ Increase reach of your brand, product or event.
/ Build up an email database of new customers.
/ Boost product sales
/ Build relationships with your customers and channel partners
/ Generate traffic for your website
You can use your own branding on the microsite
The game would run on the domain of your choice (e.g. yourbrandname/fifafantasyfootball.com). It's a white label product which will allow you to choose your logos and color scheme to suit your brand.
How quickly can you go live?
Usually it takes around 15 days to set up your platform. The sooner you start, the better awareness it brings for your brand.
Contact us!