Hottest Update of White- Label Stock Fantasy from the Month of October
We are in the process of constantly improving our journey to make fantasy more fun for our users. Keeping up that in mind, we are presenting our newly launched Stock Fantasy Game Type for added fantasy fun. Get into the fantasy for stock with us.
User Experience
View Statistics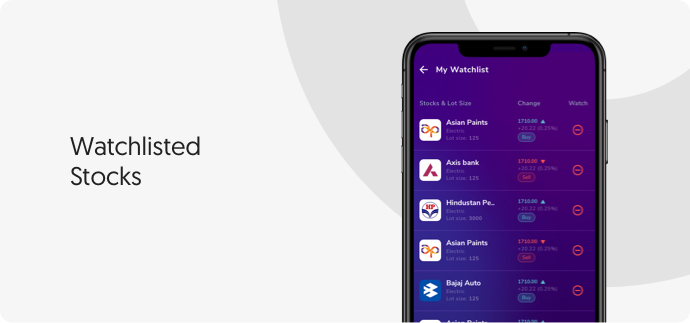 Track stock's Daily and Weekly performance which will help you in strong portfolio creation.
Exclusive Stock Card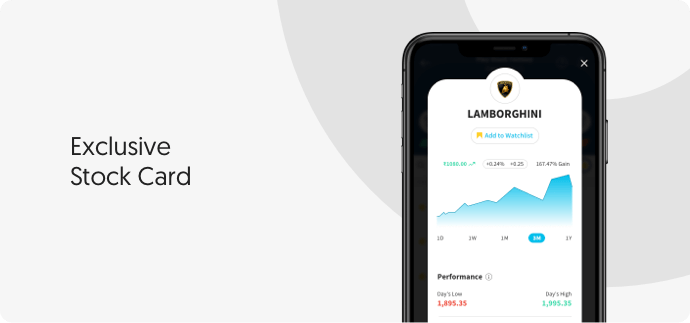 View detailed insight for each stock from the card to understand the stock's long term performance
Watchlisted Stocks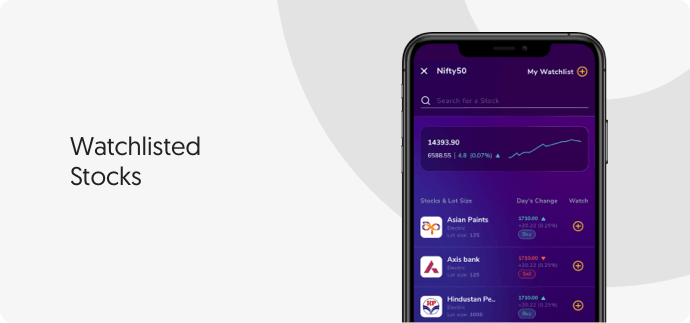 You can view all the watchlisted stocks for close surveillance, this will give you a surety that this is the good time to add the stocks to your portfolio and join a contest
Your Portfolio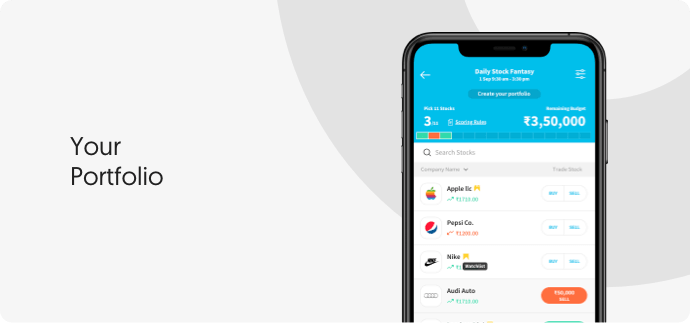 Create your portfolio from the NSE100 trending stocks and get a chance to win as per your skills
Buy/Sell Stock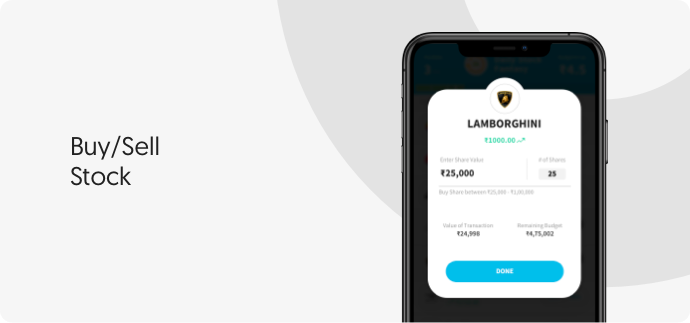 You can create a portfolio by updating the stock's trading value and No. of Shares. Buy or sell as per the updated Lot Size and Trading Value
Boost up your portfolio with Core and Satellite stocks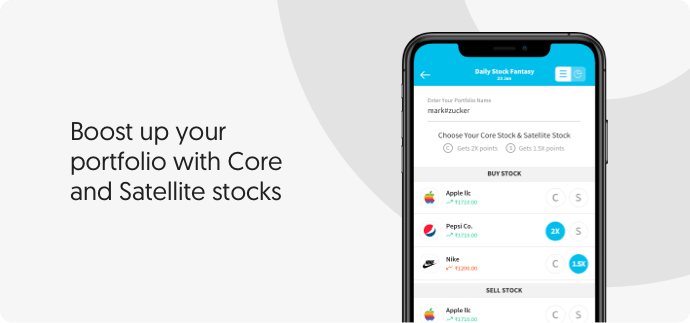 You can get 2X and 1.5X scores for Core and Satellite stocks respectively, select it from the selected stocks only
Preview Portfolio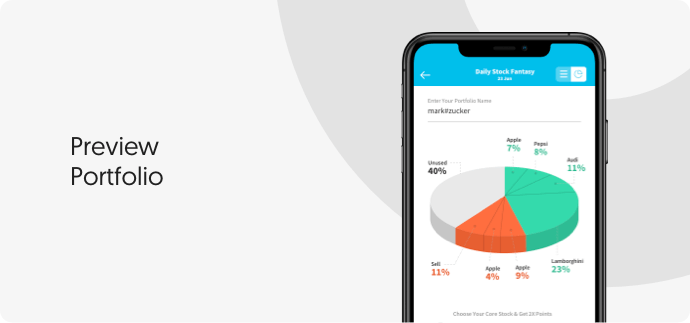 Verify your portfolio before submitting it by looking at the simpler pie view, which will give you an insight into the remaining budget and the unused amount
Real-Time Points and Rank Update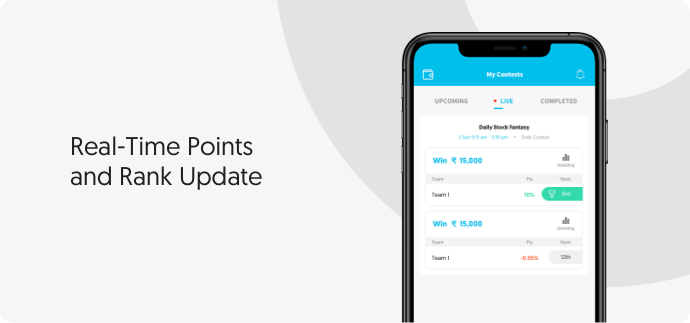 Experience the live fantasy on the live contest screen, where the Points and rank are updated automatically as per the stock price
Portfolio Comparison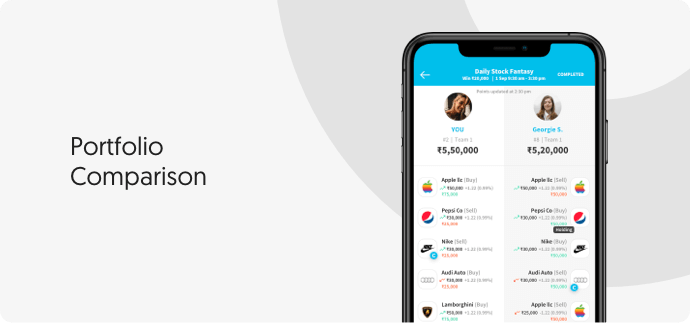 For transparency, we are providing you with a feature where you can compare your portfolio with other participants
Calculate score and winning percentage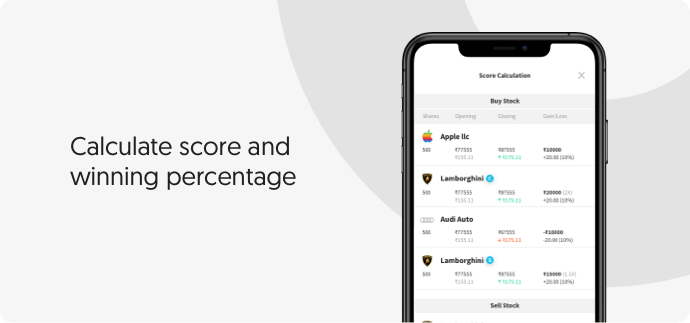 Score Calculation will give you clarity on how your stocks are performing or performed in live and completed contests
Administration Controls
Stock Management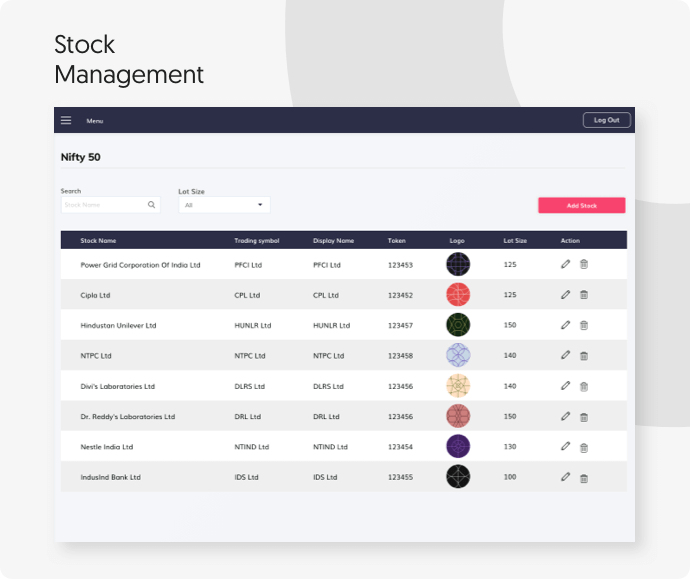 Replace or Add new stocks from the Nifty100 stocks in your list, which you wanted to display to all users for portfolio
View Stock Live Stats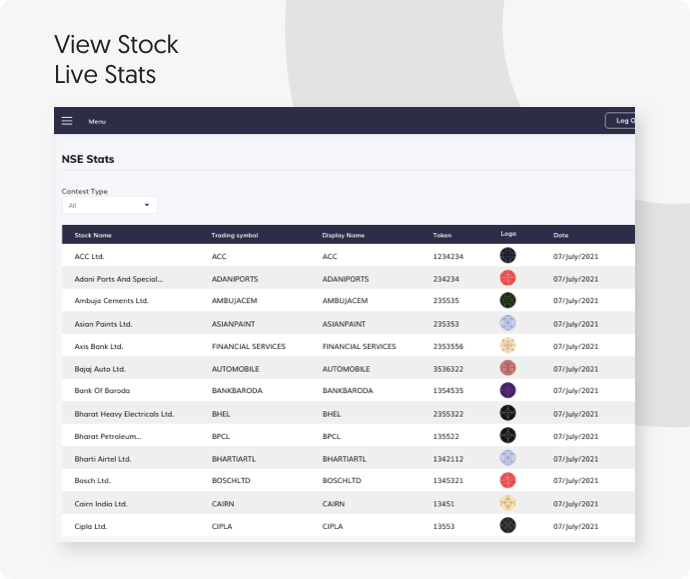 You can check the Stock's Live stat just to make sure that how they are performing and you can cross verify the winner portfolio status accordingly