vFantasy framework has allowed us not just in development of fantasy sports website or mobile applications but also in creating complete fantasy sports products.
Does volume necessarily mean quality? No, But add variety and dynamic demographics into the equation, and you have a dependable product. Team Vinfotech has pulled off more than 200 fantasy sports website and mobile app development projects on vFantasy – arguably world's best fantasy sports software. And in the process, both the team and the framework have evolved. Good thing, we haven't stopped learning. When our fantasy sports website development team began its first fantasy sports website design project seven years ago, it couldn't ignore some real world problems. The team members wanted to indulge into creative pursuits while handling the app development. Hence they couldn't overlook the challenges.
What's the need for a solid fantasy sports framework?
Team Vinfotech at the heart of it, is a problem-solving squad. We don't try to 'fix' problems, we believe in finding feasible solutions. Fantasy sports website and mobile applications are demanding, to say the least. Imagine, there are real time players virtually playing the game.
/ You need a robust application that can take the load of data smoothly while also providing a stellar user experience.
/ You need a strong back-end to track analytics, player data, actual game players' data and their transfers along with payment handling, prize money and so on.
Our team wanted to get better in creating fantasy sports website and apps in terms of the gameplays it offered, user experience, designs and unique features. After a few projects, we decided to build a solid fantasy sports software that would allow us to experiment freely and ensure that any kind of fantasy sports website/app we built, had scalability.
The result of 25,000 hours of development
vFantasy has evolved into the most dependable fantasy sports framework after we have invested over 25,000 hours into the development. This has given us a clear edge in the fantasy sports app development industry because we can practically convert any idea into a full-fledge fantasy sports platform. It is today a season-long/daily fantasy sports software built as a cloud platform with focus on three pillars –
/ cutting-edge performance
/ high security
/ massive scalability
Here's but a tiny glimpse of what we can accomplish with vFantasy –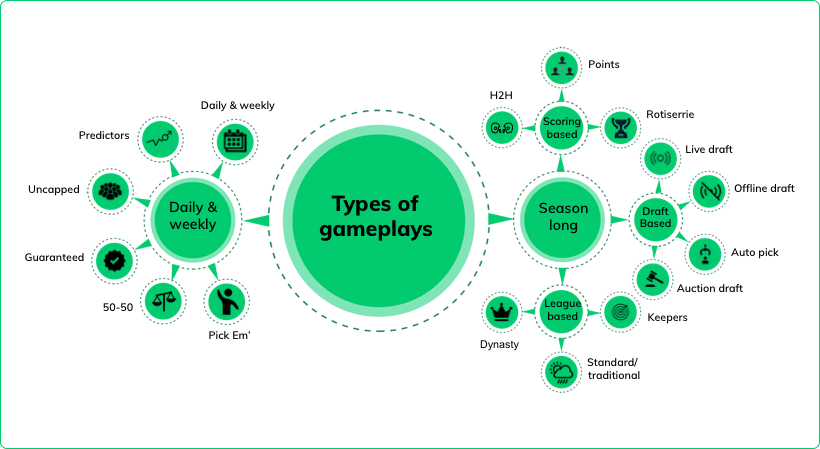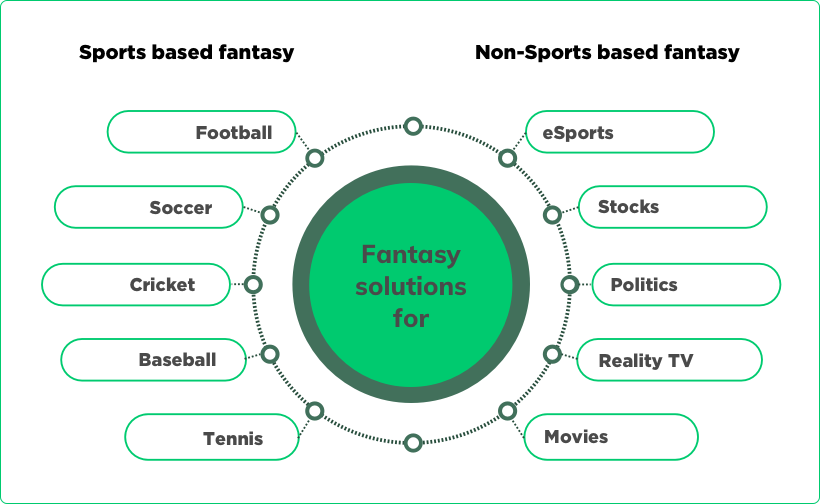 There are numerous projects which we were able to build in a very short span of time due to our framework. Two of the best examples –
A coin-based platform
Fantastic – It was a platform based on coins rather than real money. But since we already had mastered the art of real money it actually became very easy to apply the same learning in the coins. It took us just one day to shift and have a coin based system on vFantasy framework.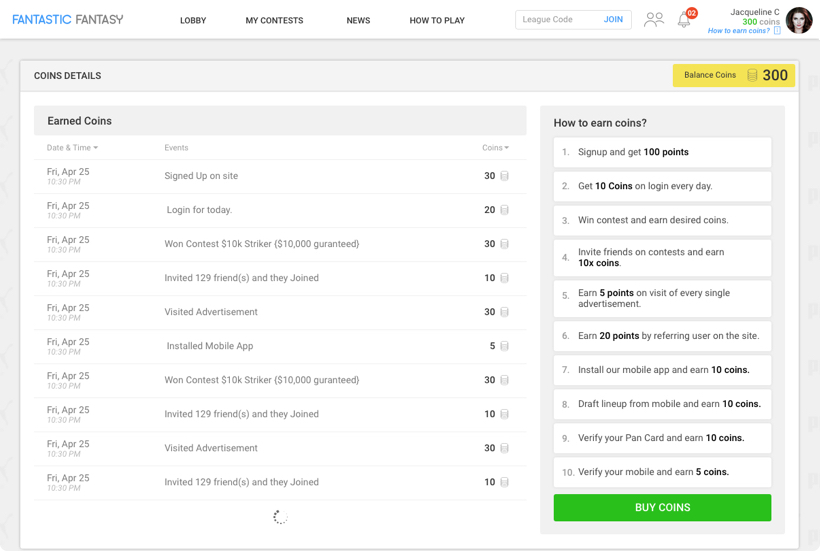 Manual data feed system
Myclubtap – It was a platform which has manual data feed and only for the local cricket clubs in Australia. This made the execution unique. But due to the power of vFantasy, we were able to pull it out in a record time. Again, it was on points system so entire learning of the Fantastic Project was used again for execution.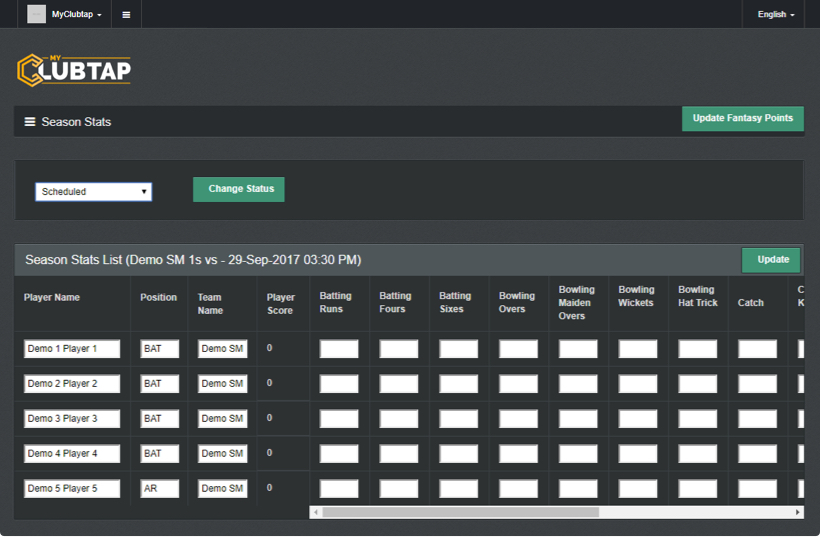 How vFantasy allowed us to nail the unique?
In our rich portfolio of fantasy sports platforms, we have had the pleasure of building some of the most unique, sometimes unthinkable fantasy sports apps. A few examples –
A politics-based fantasy game
Nationball is a one-of-a-kind political fantasy software that's based on the American political system. While building this app, we didn't have any references other than our own fantasy sports portfolio. But due to vFantasy, we were able to provide some unique features to this platform that suited its needs better. So even when were offering the usual fantasy games features such as lobby, leaderboard, contest types etc, we were still able to distinguish our work through the UX and UI and coming up with candidate card or modifying the game set-up.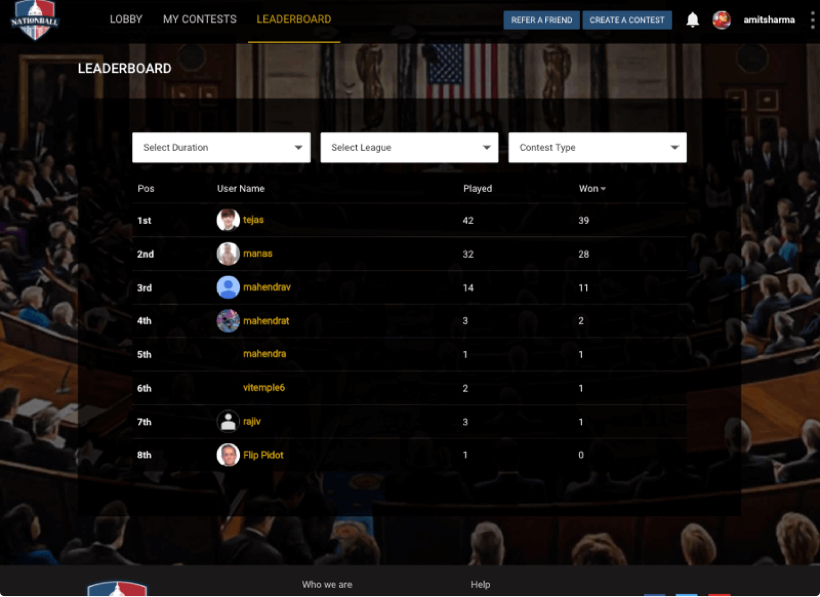 A Fantasy Rugby platform for the British
Imagine building a winning fantasy rugby software that's not based on soccer for the British demographic. We knew Fantasy Rugby would compete with the most seasoned brands on fantasy soccer. But vFantasy allowed us to create interesting games, involving private, public and team leagues for making it more addictive.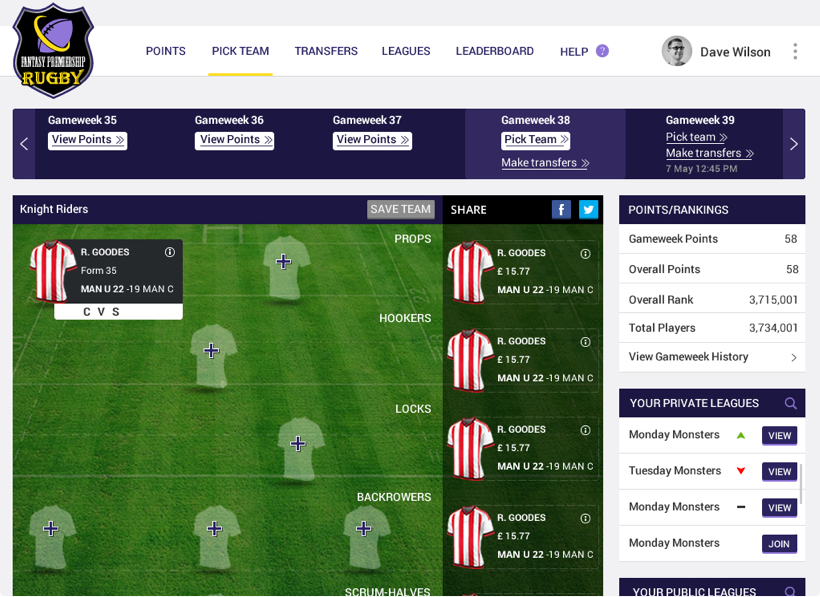 vFantasy Framework has allowed us to offer complete fantasy sports products, not just applications. These products have taken on the $7 billion fantasy sports industry confidently. Many of these products have been the first of their kind in certain demographics such as Brazil or Canada. Still others have won millions of users and scaled up easily. If you wish to learn the various features of vFantasy, do check out the complete framework here.
Call us if you think your fantasy sports business idea is unique or crazy or out of the world and we will help you execute and launch it.