The use of gamification technology is an effective tactic for businesses to encourage the sale of their products.
Using Gamification to Bring Attention to Your Business
Ever wondered why two people would spend hours doing nothing but moving pieces all across a black and white board while playing chess. The simple answer would be because it is an engaging way to pass time. One can argue that no other activity possesses the knack to engage people in their daily lives quite like games do.
It is this very simple premise that makes the concept of Gamification so relevant and valuable to businesses today. In recent years, thanks to the leaps technology has made, Gamification has found itself playing an increasingly more prominent role in helping both small and large enterprises engage, reward, and retain customers lucrative to them.
What is Gamification?
Gamification is basically the process of introducing gaming mechanics into a non-gaming application to incite customer engagement and participation. As one of the biggest challenges faced by companies today is largely associated with engagement, Gamification can prove to be an effective way for businesses to overcome this challenge.
It is an extremely efficient tool to help businesses promote themselves and convey their message at the same time. A wide variety of Gamification tactics such as implementation of ranking lists, score systems, and competitions are now being used to successfully attract new clients and keep them engaged with the brand.
If recent studies are to be believed, then the Gamification industry that stood at $2 Billion in 2015 is expected to reach $32 billion by the year 2025. Moreover, over 93% of marketers believe Gamification to be an excellent tool to help them accomplish their goals.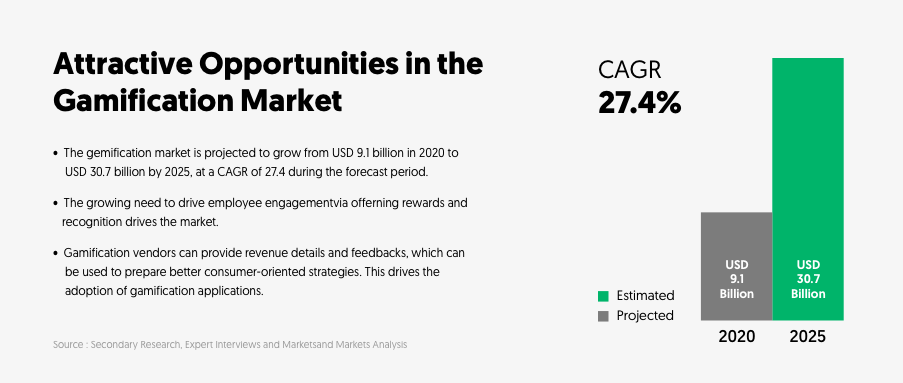 Many big names such as Verizon Wireless and Volkswagen have successfully implemented Gamification to reduce website bounce rates, increase customer awareness and dramatically boost their revenues. Suffice to say, Gamification works like a charm and can do wonders for your business.
Challenges Posed by Inefficient Customer Engagement Strategies
Bringing much-needed attention to one's brand has always been the most frustrating aspect of running a business. Despite using a slew of popularly established marketing tactics, businesses can still find themselves deprived of new customers while bleeding money on costly advertisements and other promotional strategies.
There are three major reasons why depending on typical marketing strategies isn't enough anymore:
1 – An Overcrowded Market
You would be well advised to acknowledge that you are not the only one vying for customer attention. In fact, you have competition from other businesses dealing in similar products and services as you.
2 – Unmet Expectations
Access to a wide variety of products and services has never been as easier as it is today. This has naturally increased expectations customers have with regard to quality of service. A customer will immediately move to your competitors if their expectations aren't met.
3 – Lack of Creativity
Managers today employ the same tactics that have been used and are still being used since the turn of the decade. This sheer lack of creativity in finding new ways to engage with clients has made building solid relationships with them nearly impossible.
Fortunately, Gamification can be the ideal solution for all of the above challenges. It is after all an innovative way to build intrigue around your brand among prospects.
How Gamification Can Help Increase Customer Engagement
As we've mentioned before, it is incredibly tricky to attract customers to your business and even more difficult to keep them engaged. If implemented efficiently, Gamification can be effective in solving this issue without hassle
As such, here are a few ways by which Gamification can help boost Customer Engagement
1 – Encouraging Brand Loyalty
With Gamification, you can constantly reward your prospects with bonuses, badges, and a high score on leaderboards. You can also encourage them to post a positive review by offering free merchandise and discounts. This helps imbue a sense of loyalty into your customers. The respect you shower them with will eventually turn them into loyal advocates for your brand, thus bringing fresh prospects to it consistently.
2 - Enhanced Customer Experience
A loyal customer, who feels persistently rewarded by your brand, will inadvertently share his achievements online on popular social media platforms. This allows you to tap into a pool of new prospects without having to invest heavily in time and cost-consuming marketing strategies. To put it simply, you get to reach out to potential new customers online without spending heavily on social media advertisements.
3 – Improved Engagement
Gamification basically transforms your entire marketing strategy into one big competition. Customers who win in these competitions get rewarded and move a level up. These gaming mechanics keep your customers engaged, and motivated enough to explore your website and check out the products/ services it harbors.
4 – Generate Leads
As gamification encourages a rewarded customer to share his earned spoils online, it triggers a community reaction that can be fruitful for your business. By posting and sharing stuff about your business online, you get access to important customer data that can be valuable to your enterprise. Gamification is the best way to generate accurate results as you can depend on the analytical report you harness from such data to boost the performance of your business.
Effective examples of Gamification
Gamification has the potential to convert loyalty programs, fitness, learning, and marketing into something greater and engaging. Here are a few examples of how some of the biggest brands have made the most out of gamification to dominate the industry they are in.
1) Starbucks Rewards Program
When we think about brands that have successfully capitalized on the gamification trend, Starbucks is the very first name that comes to mind. Not long ago, Starbucks launched a rewards loyalty program with the help of its app to boost engagement. The way this program works is very simple to understand. Starbucks began rewarding its customers with stars for every purchase they made. For example, a customer in India would be rewarded with a star every time he or she placed an order worth Rs300 or more at a Starbucks store.
These stars would be automatically credited to the customer on the Starbucks app, wherein they could keep track of the stars they've earned. Once a customer has gathered a sufficient number of stars, they could redeem them for free food and drinks. Initially, customers needed at least 125 stars before they could redeem them for free service at any Starbucks store. As time went by and the loyalty program gained traction, Starbucks revamped its efforts. In 2019, customers could get free food and drinks at any Starbucks store for only 25 stars. The expiry of points was also eliminated.
The Starbucks rewards app has arguably become a staple of this coffee shop giant ever since it was introduced just a few years ago. Customers can download this app on their phones and use it as a digital card to buy products at a local Starbucks store. The app also uses push notification advertising to entice customers into returning to their stores.
Recent research by manifest found that nearly 45% of all mobile users that installed restaurant loyalty apps on their phones, used the Starbucks Rewards app. As of October 2020, the Starbucks Rewards app has 19.3 million active users, a substantial jump from the 16 million active members the app enjoyed in 2019. Moreover, it is also estimated that this program generates over 50% of Starbucks' revenue.
2) Nike Run Club
Nike is yet another popular global brand that has used Gamification phenomenally well to boost app engagement and user retention. The Nike Run Club app is a perfect example of how to gamify a business. Nike Run Club is an app that allows users to track their runs and other exercise-related activity. The app will also suggest articles to you depending on what it has learned while monitoring your activities. As such, Nike Run Club leverages gamification to collect data pertaining to their user's sports, preferred styles, and activity levels.
The collected data is then used by Nike to boost user retention and incite user interest in their mobile app. The collected data is also used to offer a personalized experience to users, which is important in helping Nike build a strong relationship with their customers. Apart from assisting users in tracking their workout sessions, the app also uses other gamification features like leaderboards and reward systems to better engage with them.
Last year, with a 45% increase in downloads; Nike Run Club became the biggest running app in the world. It also managed to drive retention by an impressive 21%. Nike Run Club is a great example of the kind of user engagement a business entity can hope to foster by integrating their apps with fun gamification tactics.
3 – Duolingo
Duolingo, the popular language-learning app is perhaps the most extensive user of gamification that we've come across. The entire concept of Duolingo hinges on making the prospect of learning new languages an engaging, immersive, and thrillingly competitive experience. It uses a variety of game-like mechanics to make the task of learning languages way more fun than it has any right to be. This also explains its meteoric rise in just 4 years.
Duolingo offers lessons that are grouped into skills. It gradually walks its users through comprehensively designed courses that gradually teach you everything about the vocabulary and phrases pertaining to a language you've chosen to master. The app's main page shows how much progress you've made, even going so far as to show the full tree of skills you can unlock in your language course.
Similar to video games, the app rewards you with XP points for passing its language sessions. You level up your XP points as you gradually progress through the course. As you level up, the app rewards you with items called 'Lingots'. These 'Lingots' act like virtual currencies that one can spend later in a virtual shop.
Moreover, Duolingo also allows you to set daily XP goals. Based on the goals you've set for yourself, the app will send daily reminders encouraging you to meet them. The app also uses push notifications to remind you to practice regularly. Gamification has been instrumental in Duolingo's success ever since its inception in 2016. As of 2020, Duolingo is home to 42 million active users.
Gamification Tools to Help Increase Engagement
There are a plethora of effective gamification mechanics one can use to serve their intended interest. The following are some of the most prominent mechanics being used by companies today:
1 - Instant Winning Games
Consider a scenario wherein you visit a site of your interest and are instantly greeted with a Spin-A-Wheel game that grants you the gift of a 15% discount. Wouldn't the offer motivate you to complete your order on the site?
Games like these that reward their players instantly are a major draw for customers. It is the most effective way to drastically boost user engagement of your site while reducing bounce rates.
2 – Leaderboards
Intuitive leaderboards allow you to tap into the competitive nature of your customers. With leaderboards, players can engage in competition, set goals, track their progression, and compare their progress with other users.
Leaderboards can be used to keep your customers engaged, and have been implemented successfully across a diverse spectrum of fields such as sports, sales, and video games to encourage consistent productivity.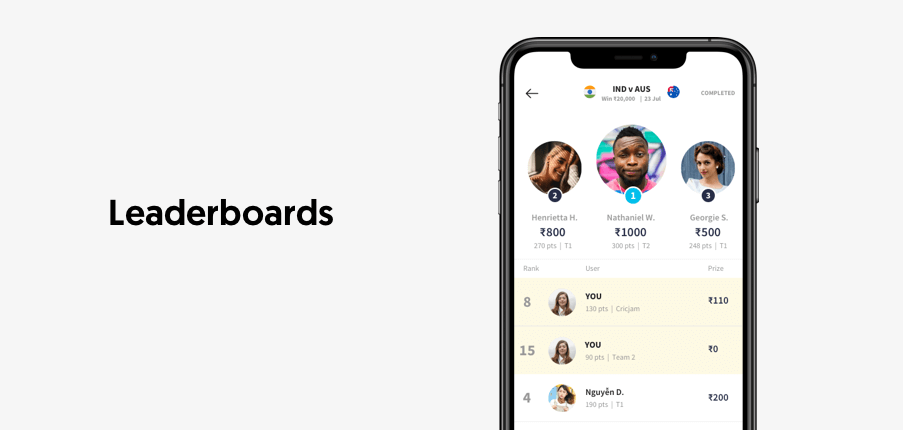 3 – Increasing the Difficulty Levels
Gamers love overcoming a challenge. If you've played a sport or indulged in video games, then you know what we are talking about. You need to spice things up by increasing the difficulty of the ensuing game gradually in order to keep the player engaged.
You do not want to assault your customers with a redundant and bland task that hardly spells a challenge. If a user finds a particular task boring, then you risk losing them entirely. So it is only rational to keep your customers entertained with a task that evolves as the user progresses.
4 – Rewards, Bonuses, and Game Currency
Rewarding your users is essential to make their experiences with your games more satisfying and motivating. Rewards are the best way to keep your customers engaged. You can reward your users for their accomplishments with special bonuses, prize money, in-game currency, and more. Needless to say, rewards are a great way to encourage your users to keep coming back for more.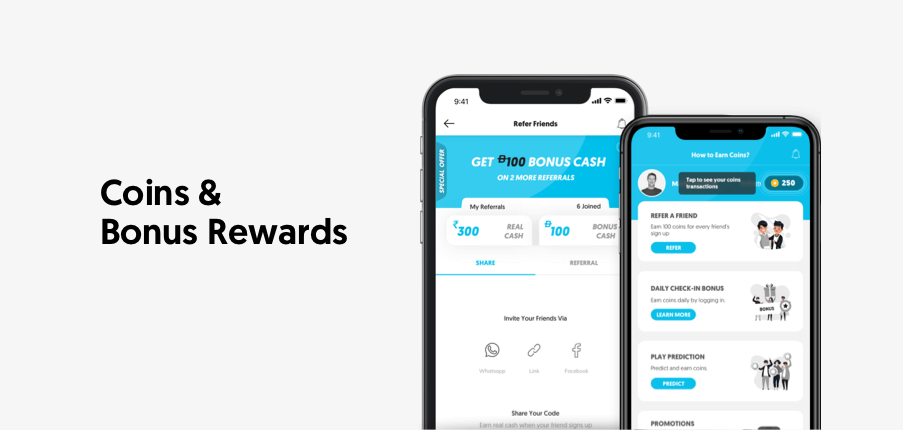 5 – Uncompleted Task Reminders
It is also fruitful to notify your users of the challenges and pending goals they have yet to surpass or accomplish respectively. You can do so by implementing progress bars and badges that comprehensively convey the story of a player's progression. This can inculcate a sense of anxiety and tension among your users with regards to an unfinished task, thus encouraging them to come back to finish what they've started.
The Bottom Line
In many wonderful ways, Gamification has proven to be nothing short of a blessing for businesses, especially small enterprises that struggle with customer engagement. Gamification taps into humanity's innate desire for excitement and allows businesses to use this temperament to their advantage. As such, Gamification is one of the best ways to improve customer engagement, boost your revenues, and scale your business to new heights.
If you too seek to gamify your business, then look no further than Vinfotech, a real-money game development company that has helped many companies realize their desired goals. We possess the experience, insight, and resources needed to help integrate state-of-the-art gamification mechanics that are guaranteed to provide an engaging experience to your customers.