The availability of fantasy games on various platforms such as websites, Mobile apps has enabled access to these fantasy apps at our fingertips. According to the Fantasy Sports & Gaming Association, more than 70 million people worldwide play fantasy sports & this continues to grow each day.
What makes fantasy sports so popular? Why do fans spend so much time researching & drafting players?
Sports fans always crave more sports content. The idea of extending the game beyond the field is exciting for sports fans. This urge of participating rather than just spectating drives them towards fantasy games. Research has found that there are various types of motivations that lead a person to participate in a fantasy sports league. The more frequent motivations are for intrinsic, or internal purposes.
1. It's fun to play
It's tremendously entertaining especially if you are a fan of sports. The fans take on the roles of both general manager and field manager for their team, assembling a squad through a draft and deals and putting together lineups in desire of the highest statistical output. It's fun to see how your team performs against other competitors.
2. Competition
Sports fans just love to compete. Staying on top of a fantasy league is not an easy task as it requires a lot of skills, however, the thrill of competing against your friends or local rivals can fill you with a lot of adrenaline. Users compete against the fantasy teams of other players for a single match or an entire sports league or season. To finish at a higher rank, they engage in the game throughout the season. it gives them satisfaction & bragging rights to say that they've chosen a better team.
3. It's Informative
Sports fans are constantly interested in knowing more about players' records and histories, as well as their teams' tactical methodologies for winning. Fantasy delivers all the sports, players & teams-related information such as standings, fixtures, results, live scores, past performances & other important info in one place.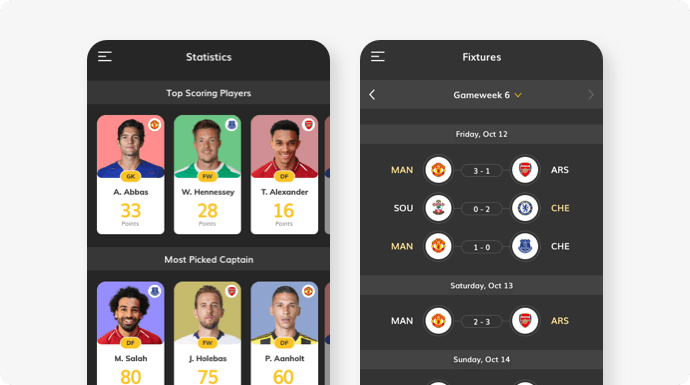 Fans also get to see the players/teams stats which helps them to stay connected as well as on top of the game. This info not only satisfies their sports content cravings but also helps them to stay ahead in the fantasy league.
4. Money & Prizes
With the rise in Daily Fantasy Sports(DFS) & Sports betting apps, it is easier than ever to bet on your favorite sporting event. Fantasy sports as a game of skill gives opportunities to sports fans to win rewards. Almost every fantasy sports app rewards competition winners with monetary or merchandise for their achievements.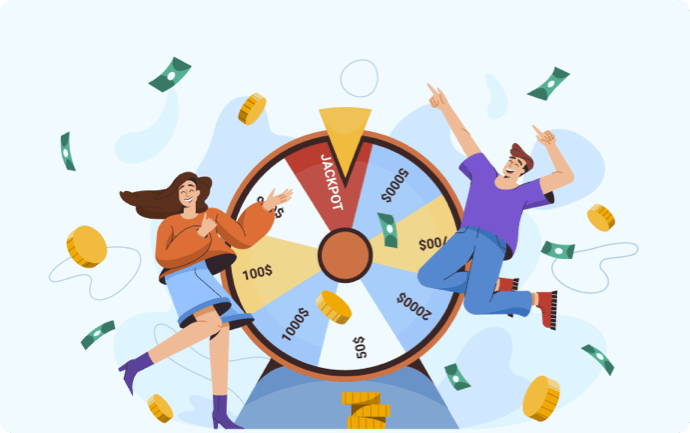 5. Social Aspect
Fantasy sports allow fans to play with their friends, family, colleagues, etc. Usually, a season-long league is created between friends, family members, classmates, coworkers. The leagues act as a platform for conversation where users share experiences, questions, discussions, jokes, etc about the game & league.
6. Enhanced Spectating Experience
Having a fantasy sports team user tends to have an emotional bond with the players & team. This excites users to watch the sports even more. Users often tend to watch games & eyeball the players from their fantasy team.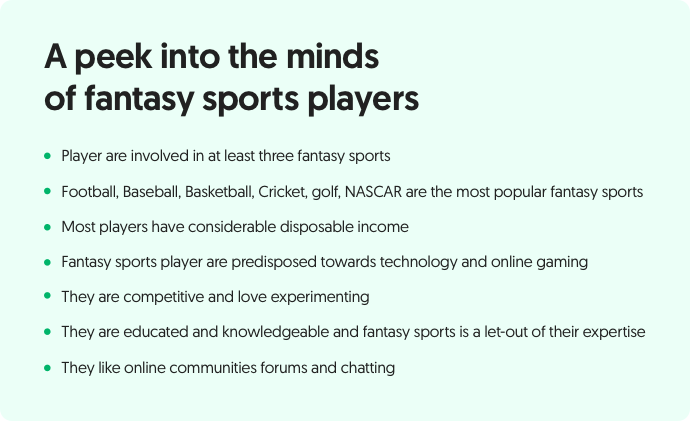 Fantasy Sports is a great opportunity for sports fans to experience the sport by being involved in the game, gather knowledge, compete with friends, peers & like-minded people, showcase skills, win money & prizes and most importantly have fun.