The success of any sports tournament is directly determined by its fans. More spectators and participants mean more popularity.
In this digital era, fans are super hungry for sports content as they are constantly seeking more & more sports. With the emergence of new tournaments & leagues across sports & rise in the digital platforms like OTT & streaming apps, Users now have more access than ever to a wider range of competitions. Sports fans not only focus on their favorite sport from their country or continent but follow multiple sports & leagues across the globe. With so many leagues offering a variety of sports content across various platforms, trying to attract & engage fans to their tournaments, there is a high chance of users going for one that's more engaging, convenient, and always available.
On the other hand, league owners are struggling to retain their fans' attention on their tournaments. Tournaments organizers are facing issues of being relevant, of being able to showcase in front of a large user base, to have a committed fan base. Especially leagues with the shorter duration format are unable to get much audience for their tournaments. Millennials and Gen-Z fans are turning away from traditional TV viewing and toward social media, streaming & mobile apps seeking enhanced experience & engagement, a trend that has grown exponentially during the Covid-19 pandemic. Leagues around the world are competing for fans on a global scale, trying to adapt to the new trends and technologies to attract & engage fans.
Let's look at the challenges faced by leagues
1. League/tournament visibility to fans
The most common issue any new league faces is its visibility to its fans. With so many sports tournaments taking place around the year all around the world, it's difficult for leagues to stand out in this global sports chaos. The next generation of sports fans is growing up surrounded by digital and social content. Therefore, leagues need to work harder to ensure their content is unique, engaging, and stands out amongst the rest.
2. Low fan following
Fans are the backbone of any tournament. Often leagues complain that bigger sports events with famous players attract a major portion of fans leaving smaller leagues with a small share of fan following. Leagues using social media for fans are connecting but not Interacting. Thus, creating a high probability for leagues to go unnoticed or ignored by the fans.
3. Continuous fan engagement
Even if leagues somehow can get their fans' attention, it doesn't last long without proper engagement. Today's sports fans seek better participation and the feeling of getting heard. They want continuous interaction with their teams and favorite players, 24/7. Hardcore fans, unlike simple sports enthusiasts, see themselves as part of the team and not just simple spectators. Leagues are unable to provide a continuous engagement experience to their fans. Thus, users opt for alternatives or switch to tournaments/sports with more engagement.
4. Sponsors
The combination of all the above points leads to no or few sponsors for the league. Low fan following and engagement is undesirable for any sponsor as it contradicts their goal to reach maximum eyeballs. At the same time, higher engagement allows the organization to strike more lucrative sponsorship and broadcast deals in the future.
To tackle these challenges leagues need to make sure their tournament is marketed well & visible to a broader range of audiences. Leagues must identify where fans spend most of their time & give them a reason to follow & engage in their tournament. Indulging fans in the game makes their experience more pleasurable and memorable, motivating them to continue the engagement. Include a strategy that brings in more audience and at the same time increases their engagement. Leagues can also engage their fans before and after a game to keep themselves relevant and to build hype on what's about to come. League organizers need to learn to leverage new technologies in order to stand out.
Some of the key things that leagues can do to achieve that is
Engage Audience regularly
Bring in a sense of competition to make participation fun and exciting
Introduce referral mechanism to make things grow and allow friends to compete with each other
Change the perception of fans about a league or team and make it exciting
This can be achieved by Gamification. The idea is the use of game mechanics to help sports leagues and teams engage with their fans and lead them to achieve some desired outcomes. Gamification plays on the psychology that drives human engagement to boost the competitive spirit of the users & acts as a motivator. It provides opportunities for competition with others for high scores, rewards, and leader-board rankings. Infusing gameplay and leveraging competitiveness not only makes your fans' experience more dynamic it can also significantly increase their engagement too.
Makes sports more fun and interactive
Creates an addiction to play
Enhances on field experience
Encourages users to bring in more users
Fantasy sports platform is the answer to all
If you want to engage modern supporters, you need to find digital solutions based on gamification allowing your fans to act and interact. Fantasy sports provide a great opportunity for sports fans to experience the sport by being involved in the game, gathering knowledge, competing with friends, peers & like-minded people, showcasing skills, winning money & prizes. Fantasy sports have proven to be a useful tool for boosting engagement, demand generation, and product adoption. Using a fantasy platform, leagues build long-term engagement and a loyal fanbase. Not only does it bring in more users, but it also increases engagement, popularity and adds revenue streams & most importantly, It's fun to play.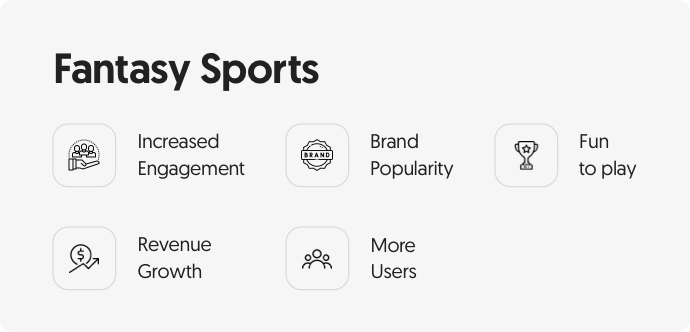 Some of the Key Benefits of Fantasy Sports
1. More League/Tournament Visibility
Fantasy sports platforms provide leagues an opportunity to stand out of the crowd & showcase themselves. It can be marketed to create hype & increase the visibility of the tournaments. It adds to the mediums used to attract an audience, especially millennials and Gen-Z fans who are attracted to fantasy apps. This can help smaller leagues or leagues with a shorter duration format to be more visible among huge audiences.
2. Increased Viewership Figures
Studies suggest that those that have participated in fantasy sports, tend to watch the games much more. This is a huge benefit to leagues as viewership is set to rise across several different channels. Whether this is social media channels or matches on sporting TV channels, this can help to boost the name of the brand. This is particularly beneficial for smaller leagues as it can help to build the popularity surrounding the league.
3. Provides Initial Fan Engagement
Fantasy sport is a great tool for boosting the initial fan engagement of your tournament. Not only will it attract your local or current fans but also brings in more fans from around the world. Its interactive components & rewarding features ensure a high level of engagement.
4. Increased Fan Loyalty
In fantasy sports, perks such as brand merchandise and reward points work great in winning customer loyalty. The average time spent on fantasy sports is outrageously high as it becomes a priority for users to indulge in the game to win or rank higher against other users.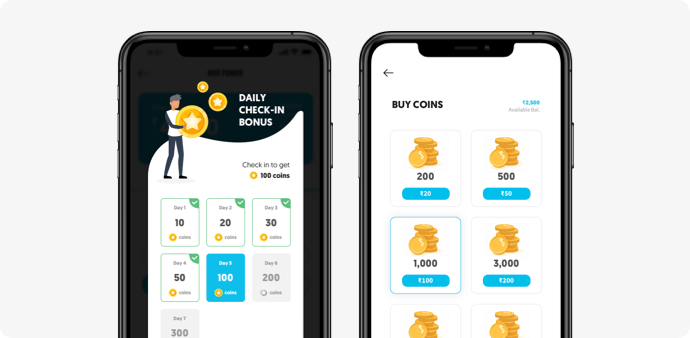 5. Healthy Competition & Continuous Engagement
Fantasy sports promote healthy competition among friends, families, colleagues, etc. Using referral feature users playing fantasy sports bring in more users to the platform. With week-on-week events & participation of friends, it results in constant engagement.
6. Huge fan data
Fantasy sports apps generate a lot of useful data. Leagues can get to know a lot about their fans. Detailed things like names, how well they follow the league, their location, email, phone number, fav team, who are they following, prizes they've won, how many private contests they play, etc. Leagues can then use this data to communicate with fans to market & promote their upcoming tournaments, other leagues, or even their merchandise.
7. Ability to go viral
The sense of competition with friends makes these games go viral. Particularly young generation fans opt to compete with friends, families, colleagues; invites them to join which in turn starts a chain reaction & makes it go viral.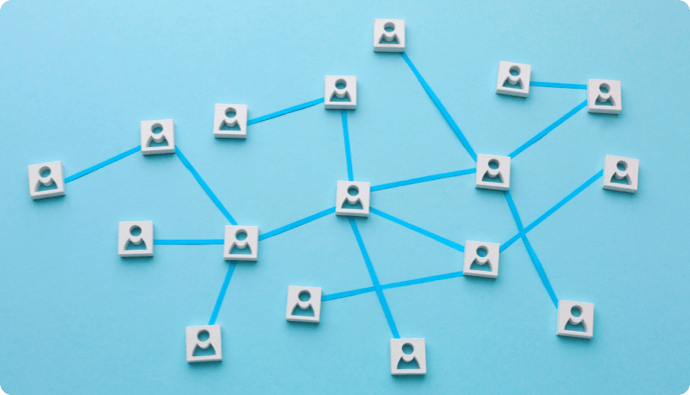 8. Sponsorships
Fantasy sports platforms offer new places for your sponsors to be visible. This helps to monetize the media value of a fantasy game & brings in many sponsors who want to use your platform for marketing activities. The platform can also advertise on the sponsor's platform as a part of a trade-off. Displaying ads on the platform generates regular revenues for the league owners. Moreover, leagues also get the opportunity to host co-branded games with sponsors.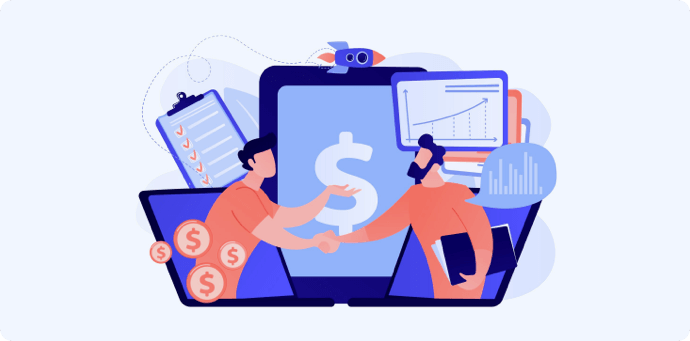 According to a recent report by the Federation of Indian Fantasy Sports (FIFS) and Kantar, Fantasy Sports has increased sports consumption among fans by 60 percent and around 48 percent of Fantasy Sports users watch almost every game irrespective of the team or country playing.
Leagues that offer fantasy to their fans notice following
1. Increased fan following up to 130%
2. Nearly 65% of app users are more likely to watch games live on TV or OTT.
3. Nearly 75% of app users tend to engage every week.
4. Nearly 40% of users invite more users to join & engage.
Leagues can also offer its users other interactive small games such as predictor, where they can ask fans to predict the outcome of an event & offer rewards in return. The goal is to keep the engagement constant & high. Newsfeeds can be another component to keep fans informed & engaged.
The fantasy sports platform is the ultimate fan engagement product for any sports tournament. Especially smaller leagues or tournaments with smaller duration formats can utilize fantasy sports to gain fans quickly & boost their fan engagement.
Moreover, leagues can continue to host future tournaments while hosting the current one. They can even host other tournaments which are not being operated by them with an aim to engage fans regularly. This will help leagues consistently grow a larger fan base over time & make their tournaments successful.
We all know how Fantasy Premier League (FPL) has entirely changed how we watch football today. One of the biggest sporting associations that have benefitted from fantasy sport is the NFL. They have seen increased viewership numbers as well as interaction with members of their audience. This has helped to build the popularity of the league and kept the interest in the league. Recently the World Dart Championship introduced fantasy to their users and on Day-1 itself they'd more than 25,000 registrations on the fantasy product and was trending heavily on social media.
Vinfotech is the industry leader in fantasy sports platforms. Vinfotech has worked with top sports leagues & gaming companies in more than 20 countries to help them in fan engagement & league expansion strategies. We offer the technology you need to build and deploy the most engaging fantasy sports & gaming experience. Our fantasy solution is robust & fully customizable to any sport or scenario, be it a team or an individual sport.
Vinfotech offers the following games to boost your fan engagement through gaming
Tournament long Fantasy Sports – Users come and create lineups for every round or game week
Daily Fantasy Sports – Users come and create lineups before every game and cumulative scores are calculated
Beat The Streak Game – Sports predictor where you don't just answer questions but the winners are those who maintain a winning streak
Quizzes – To give them an additional bonus
Referral program and bonuses
Social Feeds – Social feeds for leagues and teams to communicate with fans through posts, videos, photos, and polls
Vinfotech offers a wide range of fantasy & iGaming solutions including White label Daily Fantasy Sports, White label Season-long Fantasy Sports, Custom Fantasy Sports, Stock Market Fantasy & Custom Sports Betting Solutions.
Have you considered offering fantasy sports to your fans under your brand umbrella? If you're curious about what this looks like, we'll be happy to provide you with a demo.
Contact us to start your own fantasy sports journey.