How often it is that you're delighted by a fresh new social network and how often it is that you press that back button? With abundance of information on the internet, it's important that your social network can make a first good impression on a visitor to make him stay!
Private social networks are a trend these days. People have started to realize that these social network platforms can be valuable for business use because they capture a very specific audience.
Things which are attracting people to create own social network platform.
1. These sorts of platforms create intimate environments geared towards private connections within a user's network.
2. But in this competitive online world, there seems to exist a bit too many of them. As important as it is to create one, it's equally important that its created in the best way possible.
To start with, it's important to make an impact on the first-time visitors to your website.
"Internet travelers are weary, fed-up of reading long-winded copy and clicking around websites without finding what they need. Make their experience delightful and make them fall in love with your social network."
"People make snap judgments. An average visitor spends less than 15 seconds on your website to decide if he wants to stay and explore your Social Network or press that back button."
The truth is, first impressions can have a long-term impact on the course of a relationship.
For creating a successful social network, your goal should be to make the first-time visitors not just land but stick around to explore your offering. By focusing on the following features, you can grab your reader's attention and keep them coming back for more.
The first page user will see is the homepage. With a plethora of text and information on your homepage, you are sure to leave your visitors feeling confused. Visitors will surely be left confused. While creating a Social Network, a brand should always keep in mind that as a user, these questions must be answered:
A. What is this site about?
B. Does it capture my interest?
C. What am I supposed to do?
D. Do I want to share this experience?
If the user has a positive answer to these questions, he will never have a problem exploring your site.
Here's a proper implementation of a landing page for first time users, with elements focused on engaging them on the social network. To be brief, this is a homepage designed for a social network for water sports enthusiasts.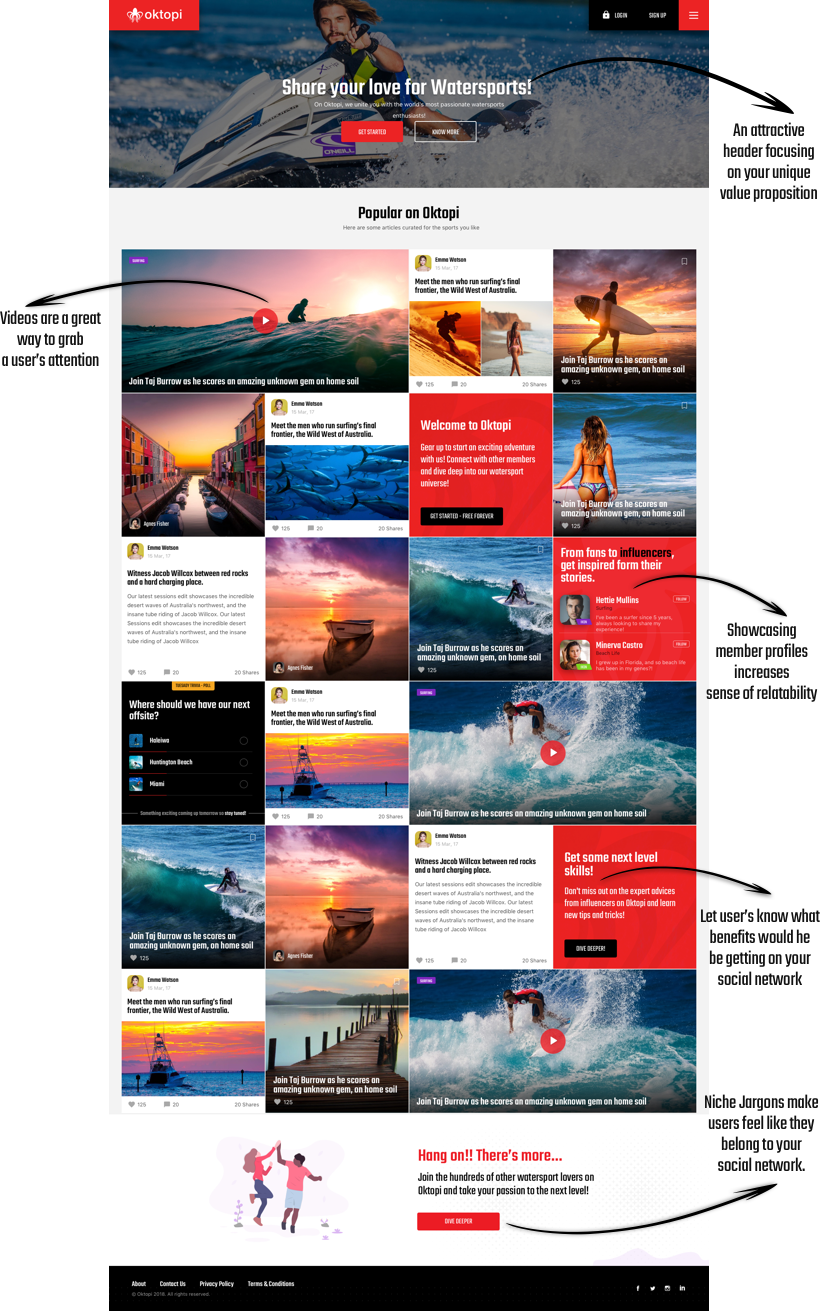 Here's a detailed explanation of the things that should be considered in order to engage a first-time user on your social network.
Step 1. Grab their attention!
Do you know how millennials scroll?
They scroll down so fast so there's no way to read almost anything. They see your main headline, get a sense of the design of the site, and if there's a video they'll watch it. Yes, they will watch it!
Research proves that 79% of the people just skim through the page while only 16% read in detail.
How would you make sure that they understand what your social network is about?
A great solution to this problem is displaying a video for quickly grabbing their attention. Videos can be of 1-2 mins max, explaining what your social network is about and how would is benefit its users.
Check out this example: https://www.snapchat.com/create
By just looking at the header video, it gives you a sense of understanding of what snapchat is about.
Step 2. Understanding and addressing the user's pain points.
Sometimes, you don't even know that something better exists until you've seen it. But what if that something better is not able to prove itself!
Well, your social network being the something better, don't let it fail to explain itself! You only get 15 seconds to grab a first-time visitors attention. You would want to do the most you could to prove yourself.
"74% of online consumers get frustrated with websites when content (e.g., offers, ads, promotions, etc.) appears that has nothing to do with their interests."
Ideally, the only thing capturing their focus at that time should be the Unique Value Proposition.
What makes you stand out from your rest of the competitors? Are you really solving their problem? Moreover, is it even a problem that exists in a user's life?
Yes, make them realize what the problem is and how your social network is solving it. And that's all that your user wants to know before diving deep into your Social Network.
"Instead of telling him what you've got to offer them, tell him why. Why would he want to use your brand and what benefits would he get? "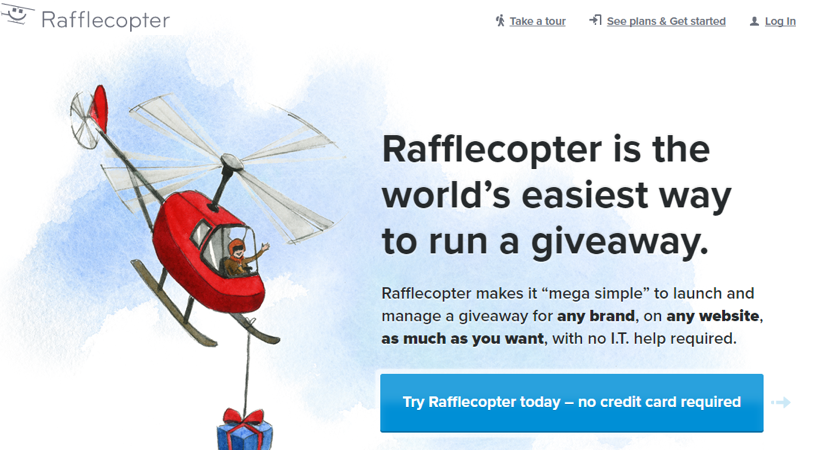 Rafflecopter tells us that it has an easy way to "run a giveaway" right away on its header.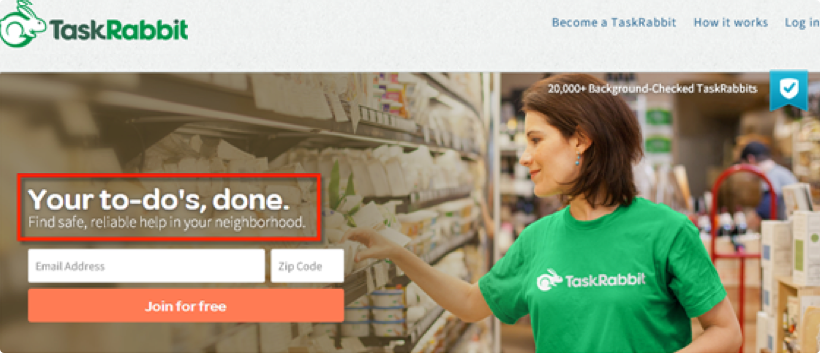 TaskRabbit gives us an idea that by using it, our to-do list will be done straightaway!
Step 3. Oh you're French? Bonjour!
A familiarity of language is always needed for a user to feel like they belong to your social network.
Conduct some research on how your target audience speaks and writes, by checking their own social media accounts, the press in your area, going to conferences, and having a sneaky look at your competitors' websites.
Try to use more and more jargons that your target audience can relate to. This will give your social network a touch of personalization.

Starbucks community smartly relates every text with coffee: https://www.starbucks.com/
Step 4. Cool action buttons
Use action buttons driving users to the destination where you would like them to be. You are not only stealing their focus but making them dance around the site just as you want. You are showing them what they should ideally see and taking actions. Here's how users know what they are supposed to do on the site.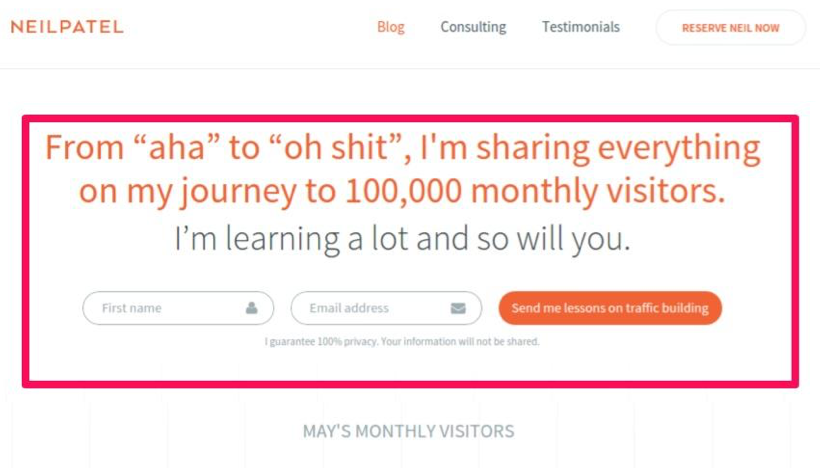 The action button Neil Patel uses here gives us a clear direction that I can get more lessons on traffic building.
Step 5. Are there any people around here?
When your target audience sees people JUST LIKE THEM around your Social Network, it gives them the sense of relatability. Introduce them to other members to make them feel that they can communicate here with others. Showcasing influencers on site makes the customers feel benefitted, as they know that they will get access to some expert content.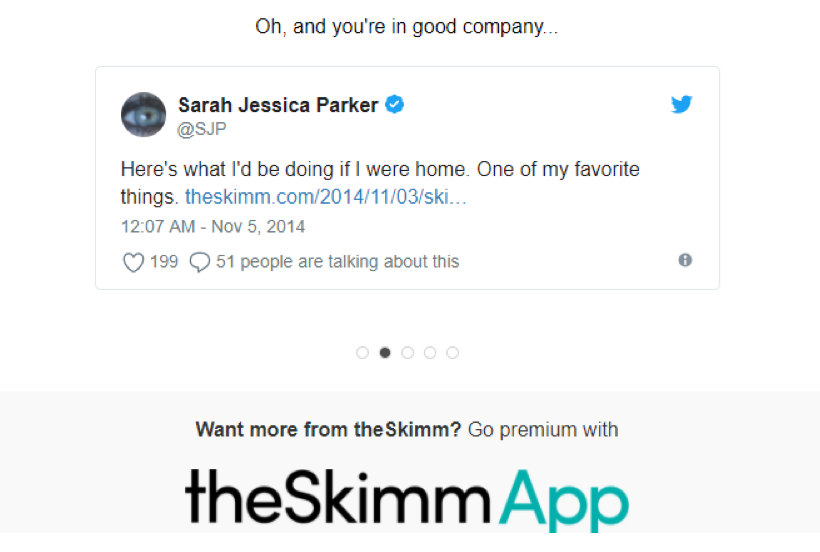 The Skimm makes sure that a user gets this feeling that he is in good company by showcasing its influencers!
Moreover, they also get an idea that your Social Network is a platform offering them an online space to become an influencer. Giving them a sense of ownership acts as another benefit for any first-time user to join your Social Network.
The first impression on your website visitors is the one that's likely to stick. The first step for creating a successful social network is by attracting users to it.
We at Vinfotech aim to develop social networks keeping end users in mind. Our team is focused on providing an excellent end user experience by building smart social networks. With our expert insights on user engagement, you can create a positive, successful experience for all visitors to your website. Vinfotech has the requisite expertise to help you develop the most appropriate and relevant social media website. For any further inquiry, please reach out to us.