No surprises in saying that, one of the biggest brands have opted for the technology and are thankful for the soothing React Native app development process.
In the era of millennials, we always look for swift development cycles, awesome performance and highly engaging apps. Opting for different development process for different operating systems i.e. iOS and Android sounds to be a headache. No wonder if a person has to compromise with either the development time or better user engagement.
The idea of building mobile apps using only one methodology sounds to be inconceivable, however React Native has taken charge to build such mobile apps. Despite of the fact that React Native is not since a long time in the market, still holds the capability to accelerate the process of creating mobile apps across different platforms.
Let's have a sneak peak into these mobile apps. We are sure you must have heard about all of these:
1. Facebook
React Native was brought to life through a Facebook Hackathon Project which was started due to the need arising within the company to bring all the advantages of web development – such as quick iterations and having a single team develop the complete application for mobile. They have applied it in mobile development for both Android and iOS apps
Why choose React Native?
Facebook initially developed it only for iOS and now with the usage of Android operating system on the rise, have included compatible UI's for both platforms. Facebook also created their own ads manager app using react native for both platforms. Both these versions were developed by the same team.
Facebook has also made React Native open source to provide convenience and compatibility for the development community to operate other platforms like Microsoft.
Result:
All improvements were made at the framework level which will assist when migrating to the latest version of the React Native app.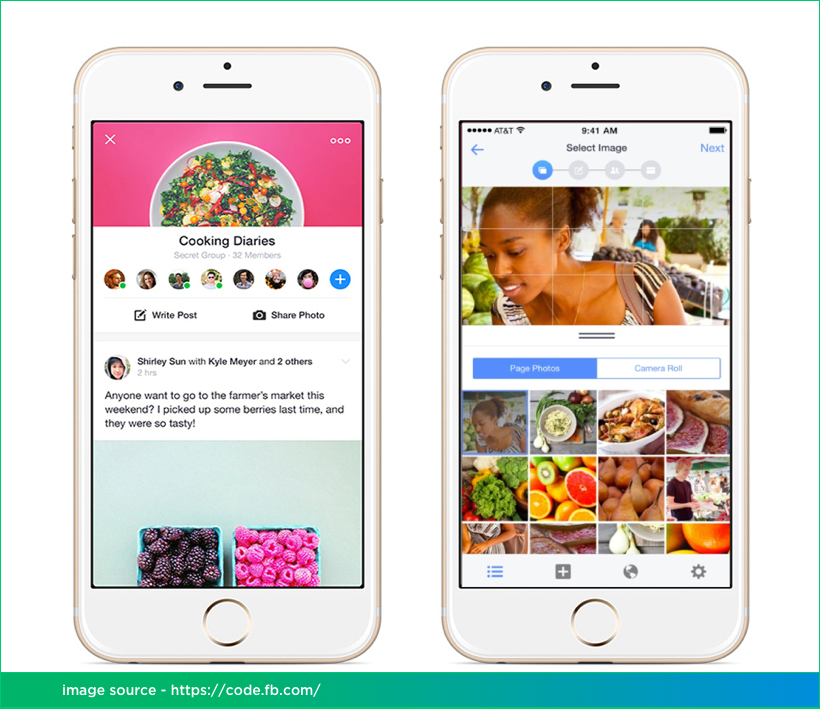 2. Walmart
Walmart has always been known to be innovative having been one of the first few to adopt Node.js. They are one of the first few to have built a new app completely on React Native, improving the performance on iOS and Android. The time and resources taken to create the app were reduced drastically, sharing 96% of the codebase.
Why choose React Native?
Walmart is a Customer First organization and an innovator who loves to experiment to provide the best experience. Although a large organization, they are agile and behave like a start-up to stay ahead of the curve.
Result:
Great performance and enhancing the customer experience.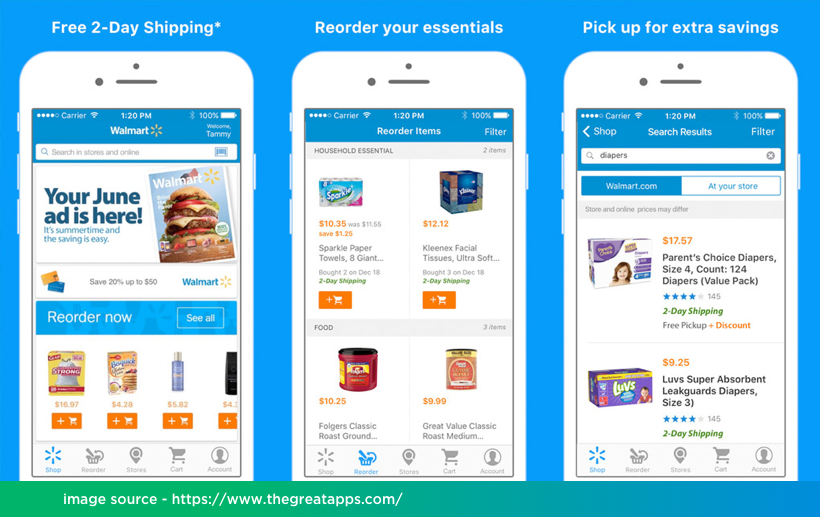 3. Bloomberg
The new consumer mobile application for Android and iOS provided their customers with a streamlined, intuitive and personalized experience to access content, live feeds and videos.

Why choose React Native?
They primarily used React Native to develop the app as it was the only true cross-platform native app development tool to deliver on their promise.
React Native also sped up the process of releasing new features as the code refresh is automated and the app reloads instantly rather than recompiling.
Result:
Shorter React Native app development cycle.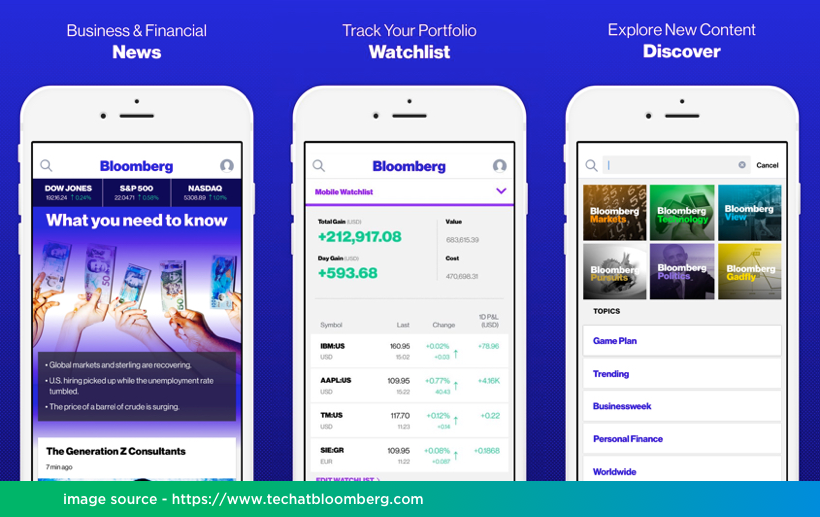 4. Instagram
Instagram, a Facebook-owned company was given the challenge of integrating React Native into their existing native Android and iOS application.
Why choose React Native?
The Instagram team basis products, shared approximately 85% - 95% of codebase between their Android and iOS apps. This let the team deliver the app substantially faster and reducing the overall development cost.
Result
One of the most beautiful, user engaging mobile app.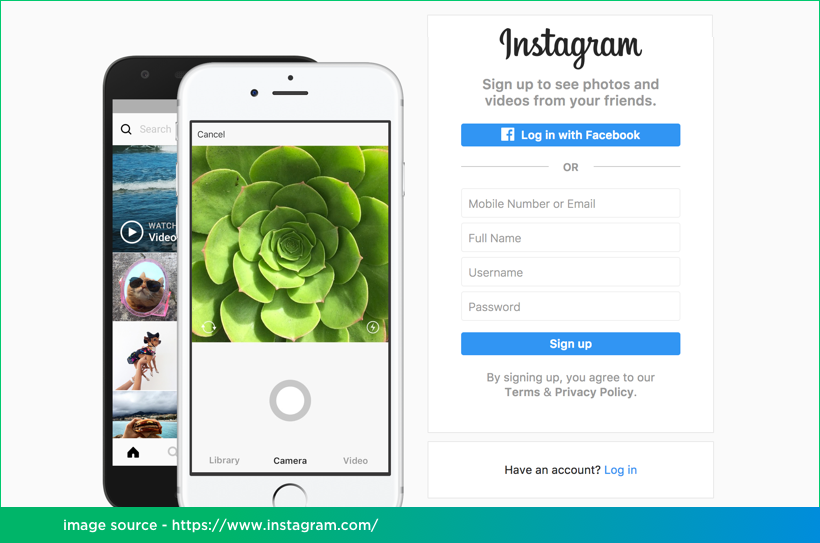 5. Sound cloud pulse
A community for the creators and lovers of music that helps them manage their accounts and engages with them.
The team wanted to design a new set of native apps and found it impossible to hire iOS developers without having a huge disparity in their Android and iOS apps.

As the saying goes "Every cloud has a silver lining", the research team in their quest to find the solution started testing React Native based user prototypes they had built.

Why choose React Native?
Overall the test results were positive and the developer team found it easier and time-saving to work on the React Native framework. Also, they were able to develop the applications almost by themselves without inputs from specialized mobile developers.
Result
Comparatively easier mobile app development process.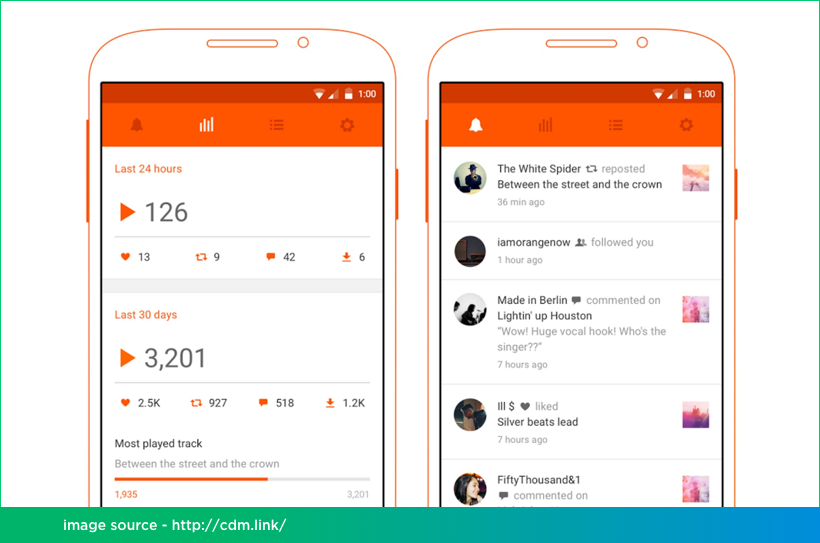 6. Townske
Townske helps you pick your next travel destination by connecting the users with local guides to get a curated a list of favorite places and experiences to explore.
Why choose React Native?
React Native is mobile UI focused hence the UI is extremely responsive and fluid. This results in the app having fast and smooth load times when compare to any hybrid app.

Result
Beautifully designed mobile app for travel freaks.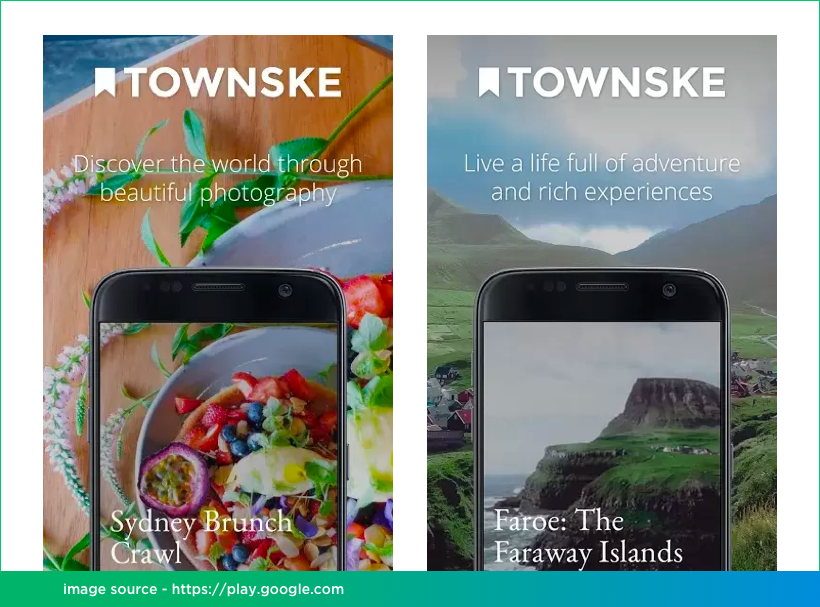 7. Delivery.com
Delivery.com is headquartered in New York and continuously expanding their presence in the U.S. They let customers explore their area for restaurants, grocery stores, laundry providers etc. and offers e-commerce facility as an integral part of everyday life by assisting customers to buy and businesses grow.

Why choose React Native?
The Delivery.com development team wanted to connect the map with the devices gyroscope and gesture functionalities while having faster load time and using less RAM which was facilitated by React Native which allows to one to link the plugin with a native module.
Results
Great performance and enhancing the customer experience.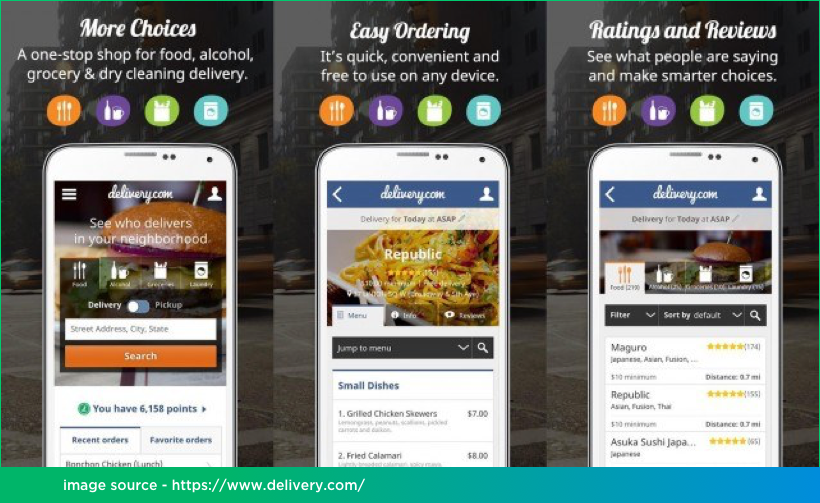 These are just the major brand names everyone has heard about, apart from with these there are thousands and lakhs of brands building their mobile app on React Native. Do you want to be one of them?
Vinfotech offers beautiful mobile app development services on React Native. We work on deign thinking and ensure to give satisfactory user engagement. Come join us to discuss the technology, get your app build in React Native today.