While fist-pumping in celebration of winning real money on a fantasy platform, you realize the beads of sweat that dripped down your forehead when drafting your fantasy cricket team after hours of research paid off. For fantasy sports players, moments like these make all the hard work worth it.
The Fantasy Sports Industry is undoubtedly growing with each passing day. It is already a phenomenon in India, with over 20 million diehard users spread across the country. If the current trend persists, then we may see this number ballooning to a whopping 150 million by 2022. This is a $15 billion industry standing tall because of the adoration it garners from young sports lovers, not only in India but around the world.
If we are talking about the daily fantasy sports industry alone, then it was able to generate roughly 330 million USD in revenue last year. This is a huge jump from the $ 125 million generated in 2019.
There are many reasons behind DFSP's meteoric rise with the ascending number of mobile users, deployment of user-friendly gaming applications, and free-to-play services being major draws. However, a significant reason behind its spectacular success can also be attributed to the tempting rewards users stand to win by participating in a slew of contests that such platforms offer.
Offering contests with cash prizes and other rewards attached to them has always been an integral part of Fantasy Sports' DNA. As the industry has grown and evolved, these platforms have only become more gracious in treating their users with exciting contests and enticing prizes.
However, it is not easy to win big on these platforms. Only a few lucky users have ever experienced a consistent winning streak while indulging in such contests. Although winning here is challenging, it isn't impossible either if you are allied with the right playing strategy.
So we would like to acquaint you with a few tricks of our own that are guaranteed to help you make a killing the next time you decide to participate in a Fantasy Sports Contest.
Why Daily Fantasy Sports Works in India
Most Indians gamers look for instant gratification when playing games. They do not have the patience required to commit to a long season of fantasy sports. This is a major reason why Fantasy Sports Platforms with season-long competitions failed in India initially.
Gamers found themselves frustrated by their inability to set up teams on time for a particular round. This only made their chances of winning bleak. Most gamers gave up on their adventures midway.
On the contrary, Daily Fantasy Sports introduced a completely new concept altogether. Users could now participate in a single round with a small entry fee. These contests came with a well-defined prize pool and the best players could enjoy the spoils of their victory at the end of every completed round. The players here act like managers as they pick a virtual team based on a real-life sports league.
The scores in daily fantasy sports are calculated by considering a chosen player's real-life match stats. These stats include data on the runs scored by a batsman, wickets taken by a bowler, and the catches taken by the fielder. The gamer with the highest points eventually ends up winning the contest.
Needless to say, Cricket is considered a national favorite in India. As such, the most widely played fantasy sports competitions in the country are all related to cricket. The game of cricket attracts fans and fantasy gamers in the millions, especially during the Indian Premier League.
Tips to Win Big with DFS
1 – Start Small
We've already mentioned how Indian Gamers seek instant gratification in their gaming experience. They want to win big in a very short span of time. So in their desperation, they start investing in big leagues, which can ultimately be deemed as a bad move. A gamer can end up losing a lot of money in such contests.
The safer bet would be to invest in relatively smaller leagues with a small amount of money. This increases your chance of winning satisfying rewards considerably.
2 – Pay Attention to the Stats and Latest News
Stats hold within them crucial information. Understanding what they mean can reveal a path towards guaranteed victory in fantasy sports contests. Find sites that can provide you with authentic statistics with regards to your selected players' performance. With the aid of some comprehensive graphs, you can easily identify the current form of a player and even understand historical trends and nuances associated with your selected players.
You also get detailed information on the current rank held by a player. Accumulating such information can help one compare players and device game-changing strategies that put you miles ahead of your competitors. Also, be well-informed on the latest news and information coming out.
Together with relevant stats and up-to-date information, you can turn the direction of a particular contest in your favor.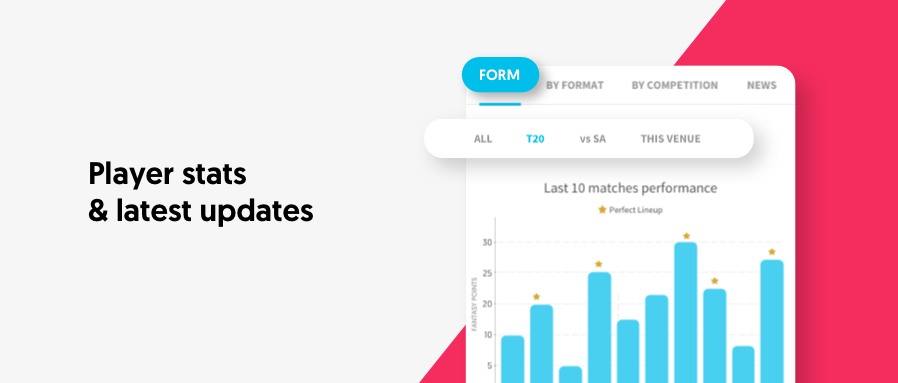 3 – Selecting the Right Team
With the help of relevant statistics, you can easily form a team of match-winners in an instant. Make wise choices when it comes to captain and vice-captain positions, especially when choosing a captain that will lead your team. Do not be afraid of swimming against the tide; make a few unconventional player choices as well. With any luck, these uncanny choices might end up being the defining cause of your victories.
Moreover, don't rely on a single team. Even the best have bad days. Instead, be ahead of the curve and submit multiple teams into a contest. More teams dramatically increase your chances of winning. You can easily build a plethora of strong teams with the help of a great fantasy sports lineup builder.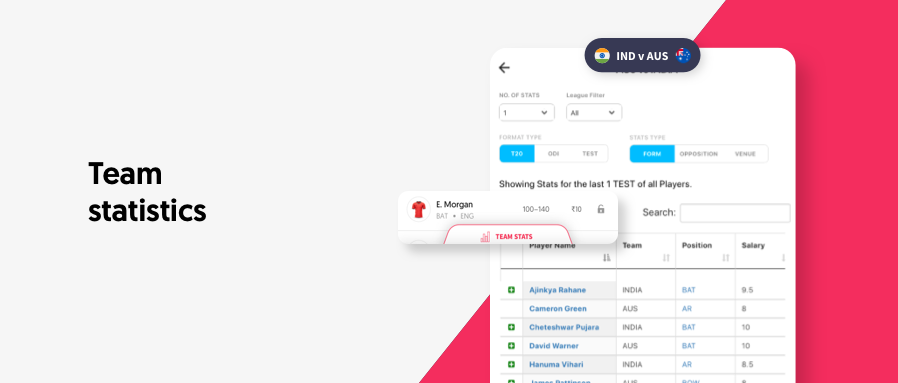 4 – Know Your Competition
A good player never underestimates their competition. Keep an unwavering eye on the players you compete with. Try to learn a tad bit about their strategies. Such curiosity to learn more about your competitors can reveal winning strategies and exposes a chink in their armor as well. You can replicate their strategies into a well-conceived plan in order to beat them in their own game.
5 – Letting the Toss Determine Your Strategy
You would be well-advised to know which team is batting first. If a stronger team bats first, they are more likely to put a high score on the table. A weaker team will have a tough time chasing that target. If such a scenario does occur, select at least 5 batsmen from the stronger team and pick one bowler from the weaker team that will bowl in the slog overs to pick wickets.
On the other hand, if the weaker team is batting first, it will be safe to assume that it will be a low-scoring affair. So select batsmen from the weaker team and bowlers from the stronger one.
6 – Understand the Pitch Condition
If you've ever sat down for the less interesting sections of a cricket match, wherein experts of the game give their two cents on the pitch's condition, then you know of the value this information holds. A pitch's condition will affect both the bowler and the batsmen's performance. One way to determine a pitch's condition is by doing research on the history of the ground where the match is supposed to be played. Stats on venues are easily accessible from sites like PerfectLineup. You will have a good idea of how the match will transpire depending on the previous matches played on the same pitch.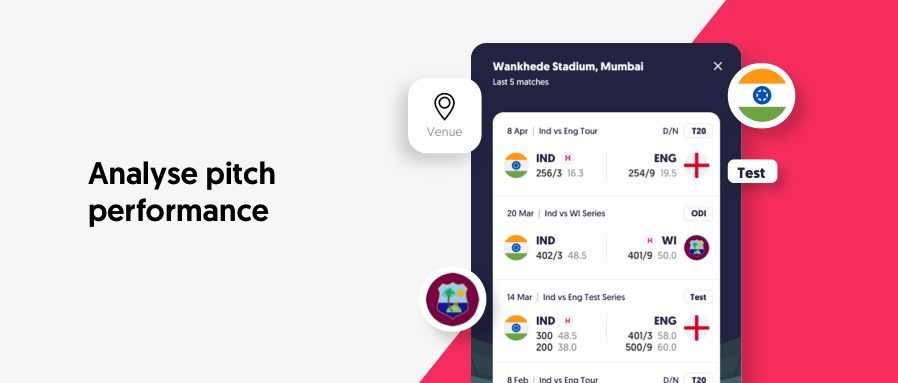 7 - Submit Multiple Teams
Sometimes even the best fail at delivering on the field. This can result in a disappointing defeat. However, you can salvage such a situation by submitting multiple teams into the contest instead. The more teams you submit, the higher your chances of winning. Fantasy sports lineups builders can help you build multiple lineups for any contest. With the simple click of a button, these tools take raw projections and turn them into powerful, customizable lineups for any game format.
8- Take Risks
Do not hesitate to swim against the tide. Only take calculated risks. Have one or two fringe players in an otherwise list of phenomenal players. Try to stay up-to-date with the latest news and information coming out. This will help you build a relatively strong strategy and an even more formidable team.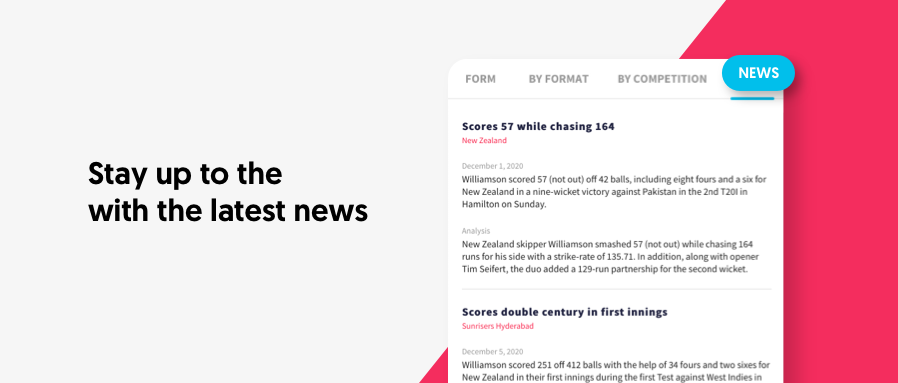 Types of Contests
Most Daily Fantasy Sports platforms offer a variety of contests to their users, so much so that one can feel a bit overwhelmed by the choices at their disposal. In hindsight, however, there are only two main types of contests in DFS. These are divided into two broad categories – Cash Games and Tournament.
i) Cash Games
In such contests, a player stands a higher chance of winning a small amount of cash prize. These are relatively simpler in nature and are extremely more popular among gamers as the chances of winning here are strong.
ii) Tournaments
Tournaments are the complete opposite of Cash Games. They represent contests that have a lower chance of winning a higher amount of prize. They exhibit a staggered payout structure and attract a larger pool of entrants.
There isn't a right answer to which contest type is the most appropriate. Both have their own share of merits and disadvantages. Both require different strategies to win. The best way to find out the contest that suits you perfectly is by trying them out.
The Bottom Line
Daily Fantasy Sports Platforms can prove to be a treasure trove of rewards. All you need is access to the right stats and player information to device match-winning strategies. As such, the above-mentioned tips if followed diligently can help you win big and win consistently in a contest of your preference.