Brands have seen massive consumer engagement during events which they can retain with a fantasy sports website or mobile app.
The growing popularity of fantasy sports has always attracted brands worldwide. They are now using fantasy sports to market their products. Renowned brands like Dove, Gillette, Hilton, Vivo, Lenovo, Pepsi, Toyota, Mahindra and many more have used fantasy sports solutions to showcase their products.
Some brands go on to the extent of sponsoring fantasy sports software run by third party operators while others sponsor TV shows that showcase fantasy sports insights, player updates, injuries, substitutions etc. Lenovo has even produced a web-series in the fantasy sports genre. This shows how brands are exploring more creative and fun ways to associate with sports which now cannot be imagined without fantasy sports.
Modern-age sports sponsorship
Fantasy football with its widespread popularity is now a wonderful way to approach difficult- to-reach consumers and build loyalty and reliability with a brand. FIFA WC 2014 witnessed a viewership of 3.9 billion worldwide, cementing the position of football into the hearts and minds of fans.
There's a good chance that these viewers will now be hungry to play fantasy football based on the 2018 world cup. A free-to-play Fantasy Football platform for FIFA World Cup 2018, will allow brands to create an exciting brand engagement campaign whereby, all the stakeholders viz employees, consumers, prospects etc. from around the world can connect, participate and involve at one platform beyond geographical limitations. It would be a great customer relationship platform resulting in increased loyalty of the brand.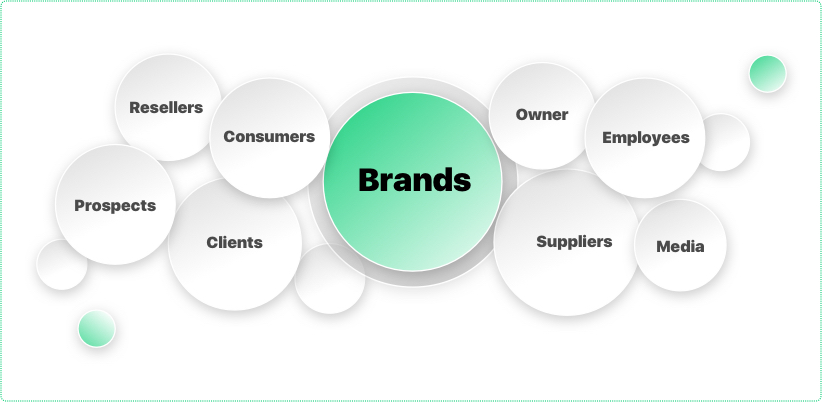 Why Fantasy League FIFA WC 2018?
A fantasy sports platform offers a multitude of ways to engage consumers and keeps them coming back during the entire league. This gives a great opportunity for creating a closer bond between brands and their consumers by immersing users in a fun and memorable experience of FIFA WC 2018 through fantasy football.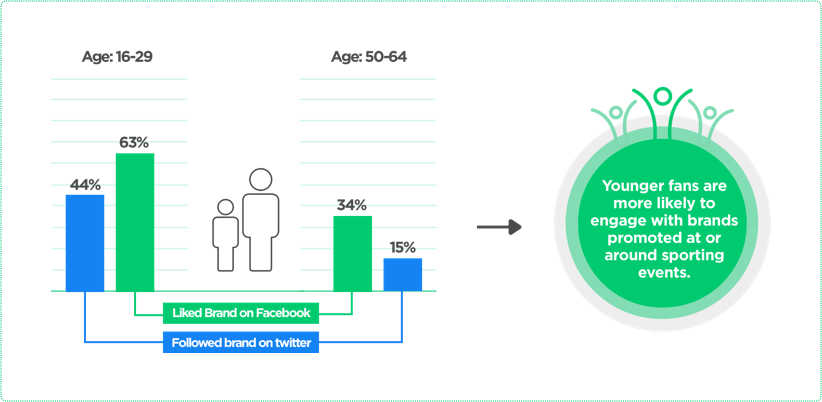 A strong brand can impact a large base of clients across various fronts. By brand building, you can have a larger footprint that will enable expansion into newer avenues and markets.
Lenovo uses fantasy sports for brand awareness
In 2014, Lenovo teamed with Onion Labs to create Tough Season, a 'mockumentary' that was viewed more than 20 million times and won a Sports Clio award.
Since becoming a sponsor with the NFL in 2012, Lenovo has increased its brand awareness among fantasy football players by 32 percentage points, the company said.
China-based Lenovo is the No. 1 PC brand worldwide and has a 19.2% market share at the end of 2014, representing growth of 10.1% year over year, according to IDC. In the U.S., however, the company ranks fourth, behind HP, Dell and Apple.
The major benefits of creating a fantasy football website:
1. Brand awareness: The display of brand at various places on the fantasy football platform increases the awareness of brand and its latest products.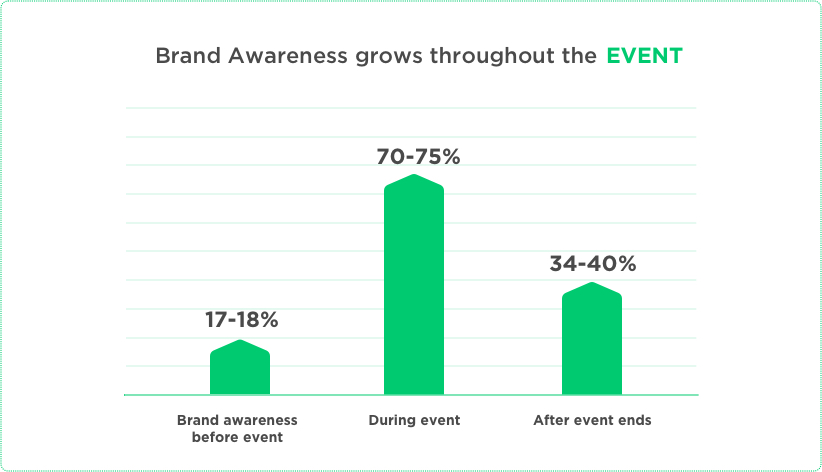 2. Consumer engagement: FIFA Football World Cup with 3.9 billion viewers worldwide would be a terrific way to increase consumer engagement with brand.
3. Brand activation: Activation could be through several ways such as corporate events, on-road campaigns, institutional promotions, public events etc but this requires both larger capital and manpower. However, a fantasy sports platform can do the same job as any of these brand activation methods that too in lower costs.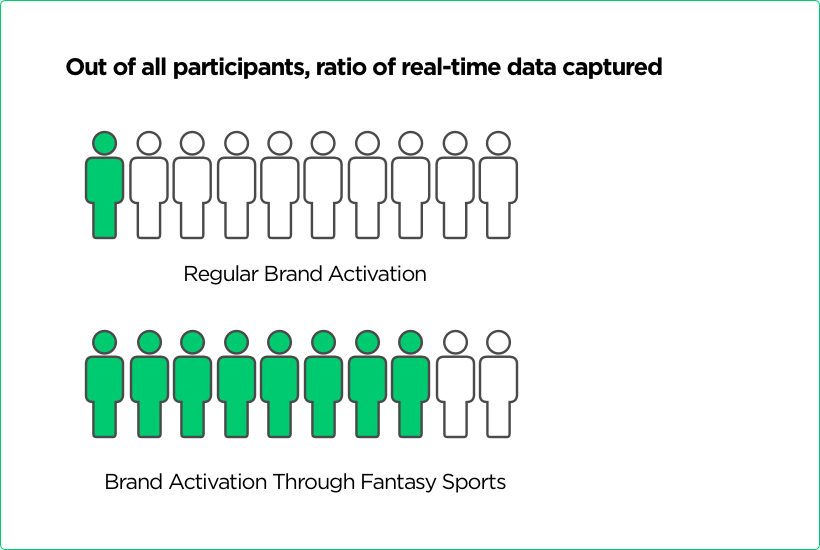 4. Elevated sales: Fantasy sports players are offered special benefits on product purchase which leads to increased demand of product and sales.
5. Brand loyalty: Once a fantasy player starts picking players and doing lineups then the excitement keeps him motivated to stay with brands and choose their product over others in the market.
6. Brand switching: The excitement of participation and rewards through product purchase makes a large crowd to switch from other brands to your brand.
7. Reliability among online community: The millennials and those born in later 2000s are a tech-savvy generation and anything that allows them to connect online gains their trust.
8. Higher marketing ROI: Brands invest great costs to have marketing programs and keep them running whereas the sales aren't consistent. Fantasy sports with its engaging model saves the cost of re-marketing. Once the consumer gets involved, a large part is retained and thus return on investment is higher.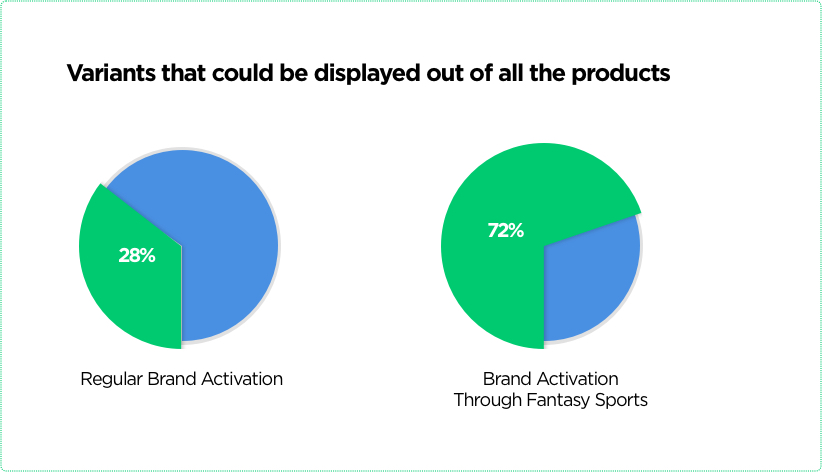 The ROI on fantasy games is easily comparable with that of traditional sports sponsorships.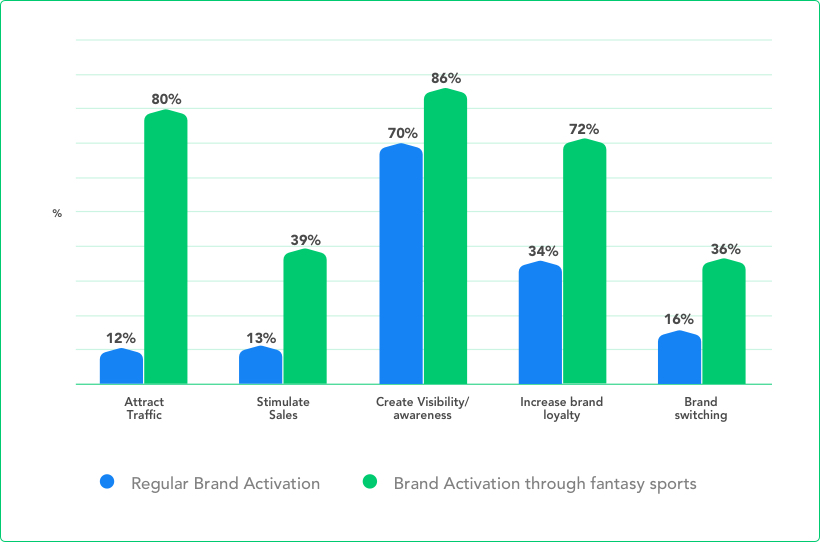 It is important for brands to get an edge over their competitors in the era of innumerous variants available in the market. Vinfotech has built free-to-play Fantasy Football Website and mobile application GM Genius for teenagers to learn math skills and for official football league from UAE Arabian Gulf League to directly connect with fans and engage them to have an interactive brand experience. Give us a call if you wish to make the best from FIFA Football World Cup 2018.